Before I kick off Man Week, I want to do a quick fashion recap in case you missed last night's SAG Awards.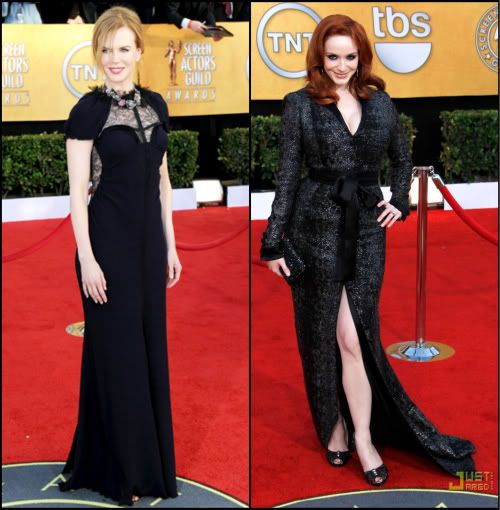 Nicole Kidman, Christina Hendricks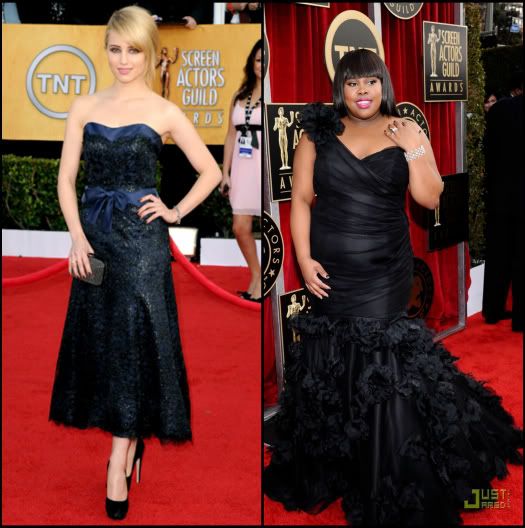 Dianna Agron, Amber Riley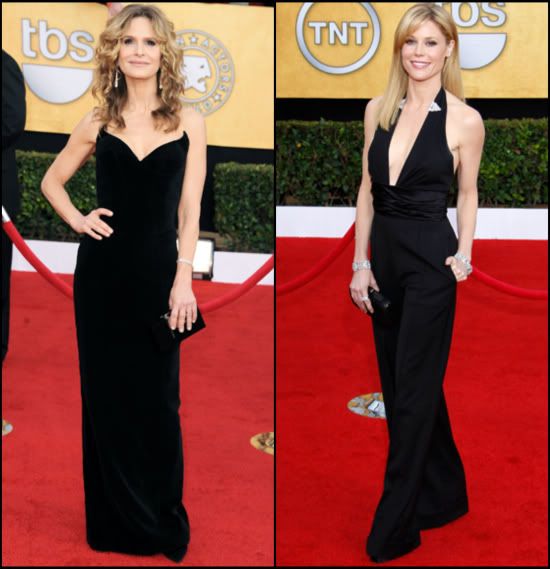 Kyra Sedgwick, Julie Bowen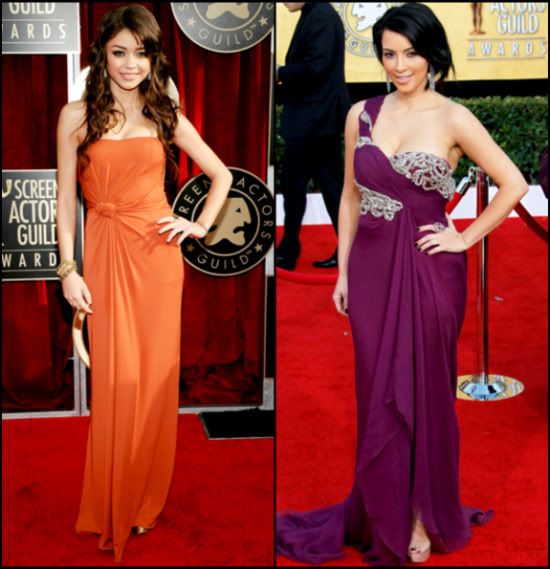 Sarah Hyland, Kim Kardashian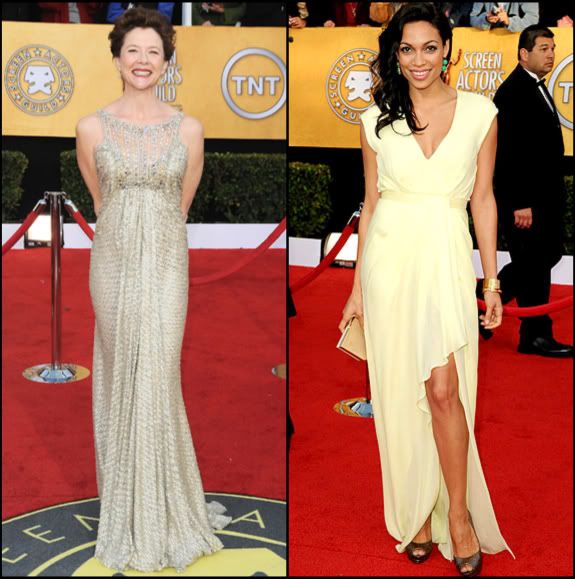 Annette Benning, Rosario Dawson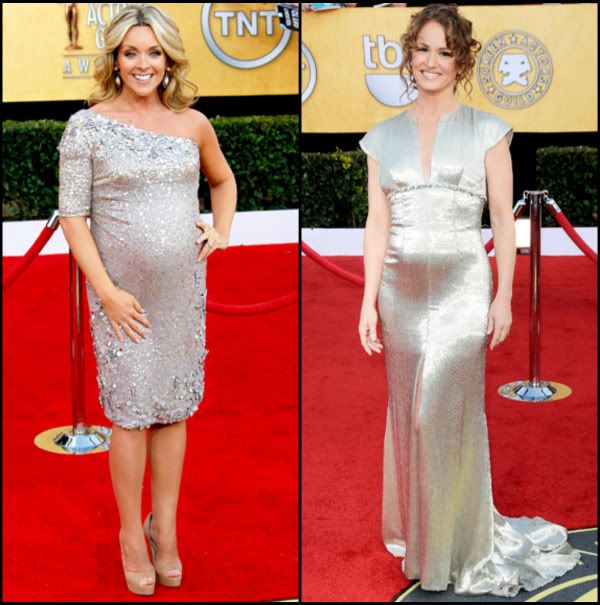 Jane Krakowski, Melissa Leo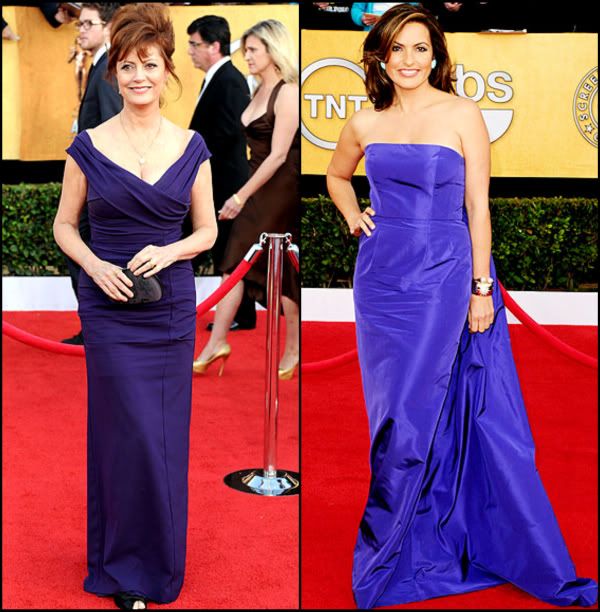 Susan Sarandom, Mariska Hargitay
Thoughts:
I think Sarah and Rosario both chose a color that worked for them.
I love that Julie's rocking the fancy pantsuit.
I think Annette looks fantastic.
The rest are booo-ring.