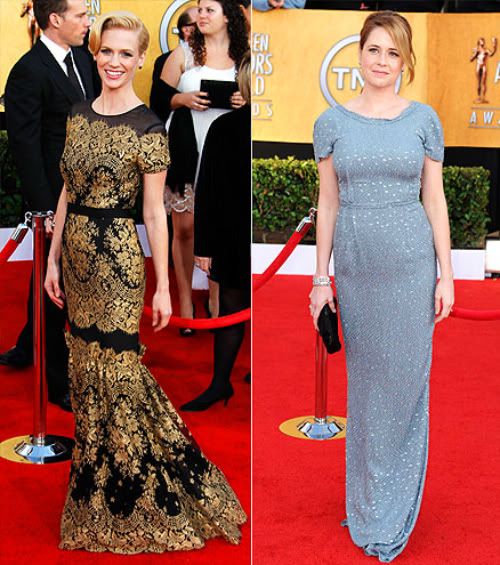 January Jones, Jenna Fischer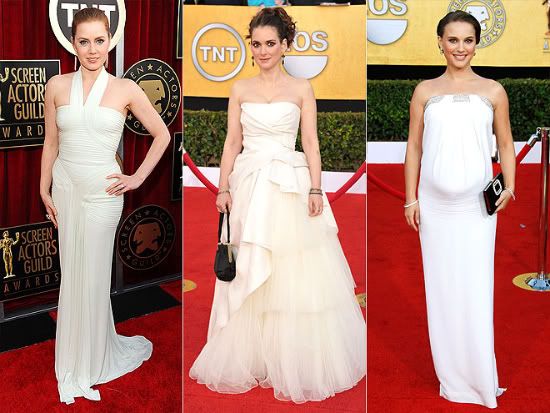 Amy Adams, Winona Ryder, Natalie Portman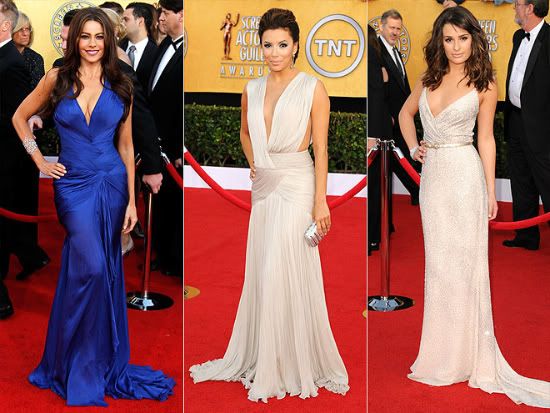 Sofia Vergara, Eva Longoria, Lea Michele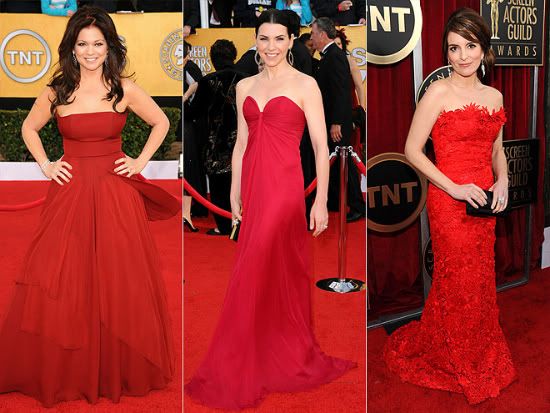 Valerie Bertinelli, Julianna Marguiles, Tina Fey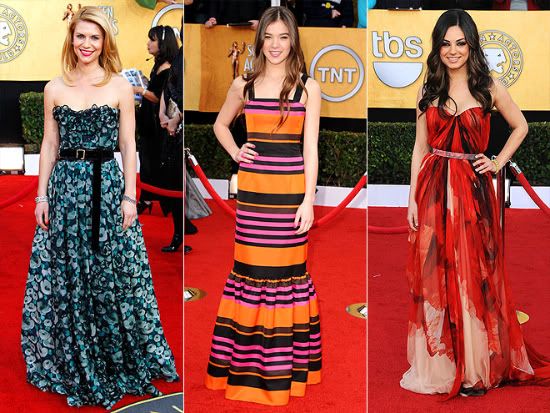 Claire Danes, Hailee Steinfeld, Mila Kunis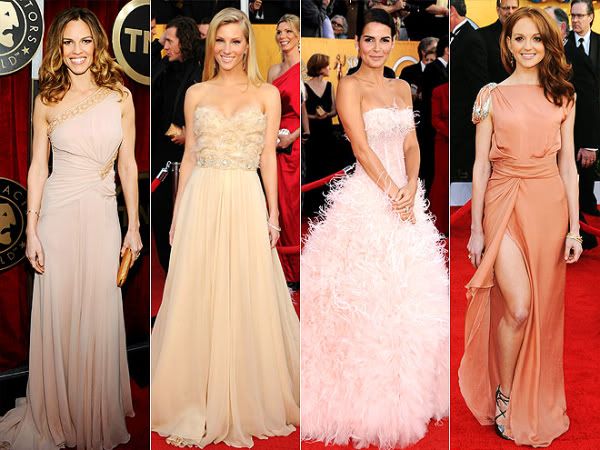 Hilary Swank, Heather Morris, Angie Harmon, Jayma Mays
Thoughts:
I don't love or hate January's dress, but she pulls it off with her glam hair.
Jenna never seems to get it right. I don't get it.
I'm not loving any of the white dresses.
Sofia, Eva and Lea all look fabulous.
Julianna and Tina both look great in red.
Claire's dress is different, but I like it. It looked beautiful on tv.
Oh, Mila! I heart you.
I'm digging the last group of dresses. They all chose well.