Hot Pink Mess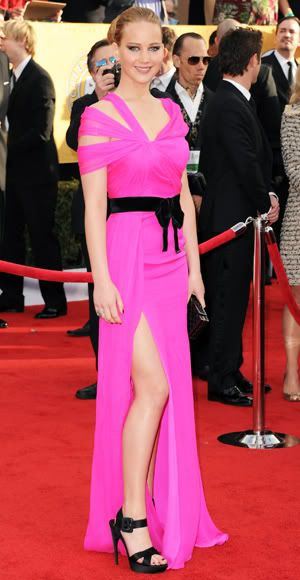 I love the color on Jennifer Lawrence, but...
I don't like the style, the hair, the makeup, or the shoes.


---

Most Improved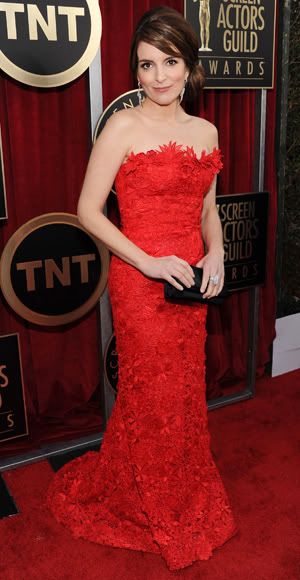 Tina Fey always looks ok to me.
This time she nailed it.
Bravo, Tina!


---

Best Dressed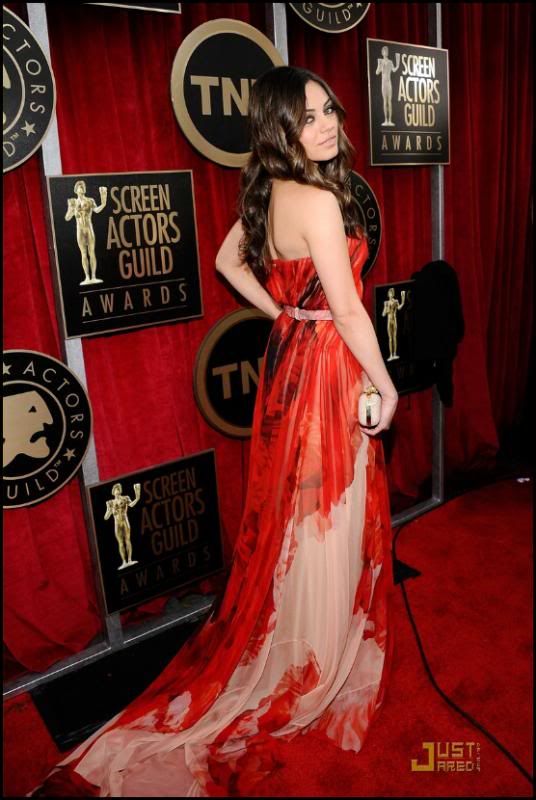 I'm not a big fan of prints, but this dress is gorgeous.
The color looks great on her. The styling is perfect.
Mila Kunis looks superb.