Gwyneth Paltrow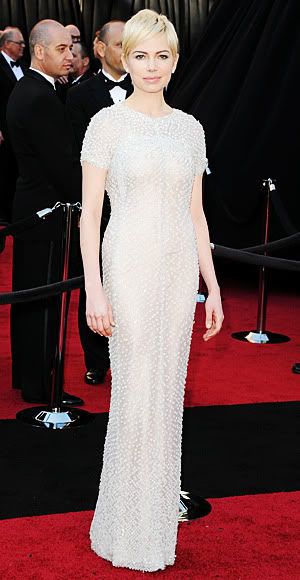 Michelle Williams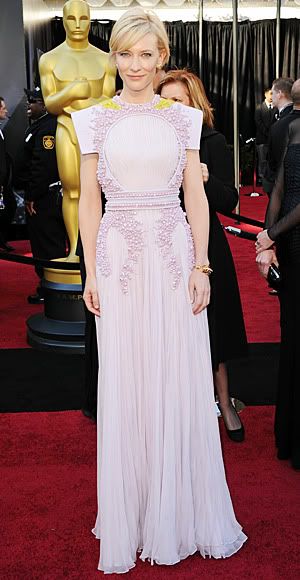 Cate Blanchett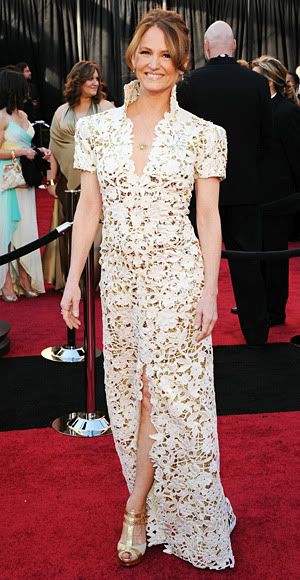 Melissa Leo



Hilary Swank



Mandy Moore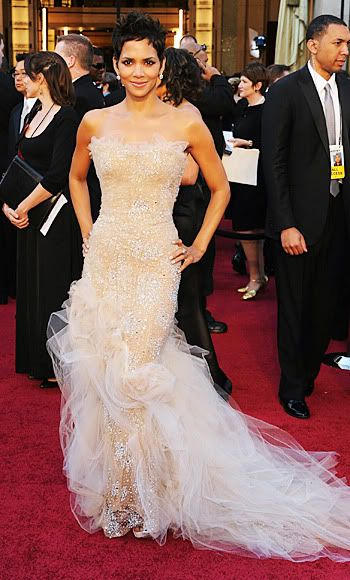 Halle Berry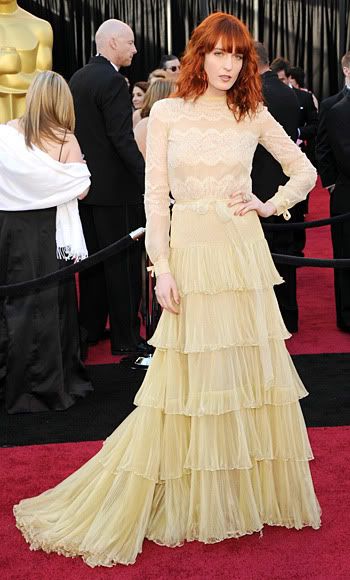 Florence Welch
Thoughts:
I was really turned off by Gwyneth's dress at first, but now I kind of like it. It's a good kind of different.
Michelle's dress is pretty, but I expected more from her after
this.
Also, did anyone else think Michelle's interview with Seacrest was weird? She seemed off.
Cate's dress is odd.
Melissa's dress reminds me of Elvis' jumpsuits.
Hilary's dress is pretty, but not very original.
I loved the top half of Mandy's dress.
Halle's dress is also pretty and unoriginal.
Did you hear Florence sing last night? She's amazing.