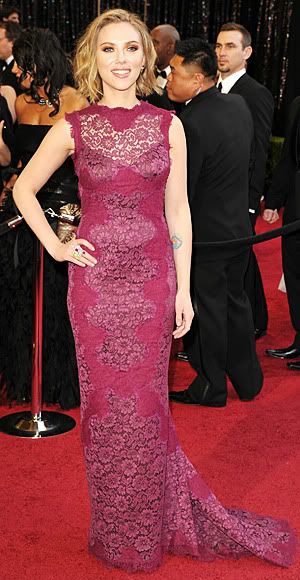 Scarlett Johansson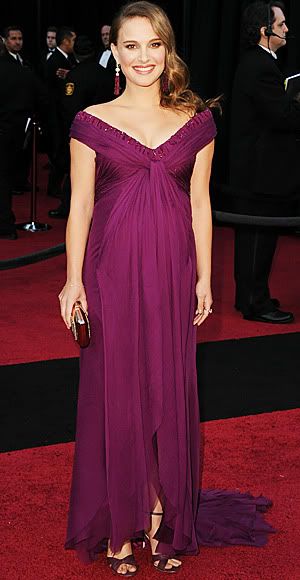 Natalie Portman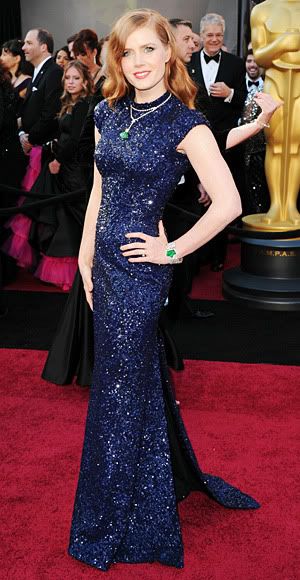 Amy Adams



Marisa Tomei
Thoughts:
I love Scarlett's dress. The shape and color are great. I'm not sure about her hair though.
I haven't loved Natalie's gowns this awards season, but this one is beautiful. The color is fab on her.
I think Amy ruined a fantastic dress with her necklace and hair.
Marisa looks like she's wearing a scary prom dress.