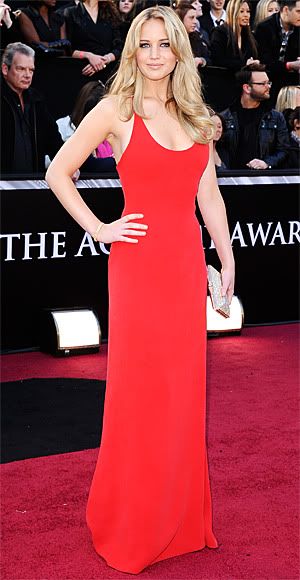 Jennifer Lawrence



Sandra Bullock



Anne Hathaway
Thoughts:
Jennifer's hair and makeup look great, but the dress is too plain. It looks like a long tankini.
I don't know that I've ever seen Sandra in red. I love this look. She looks great.
Anne's dress isn't ugly, but it's not my thing. I've seen it a thousand times before.