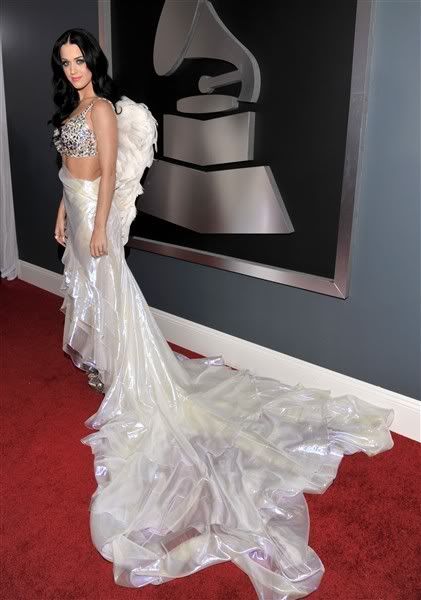 Katy Perry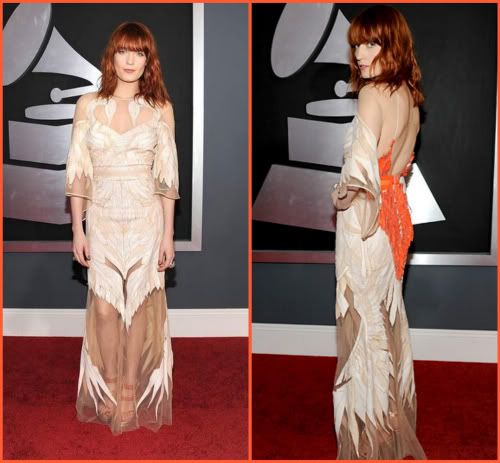 Florence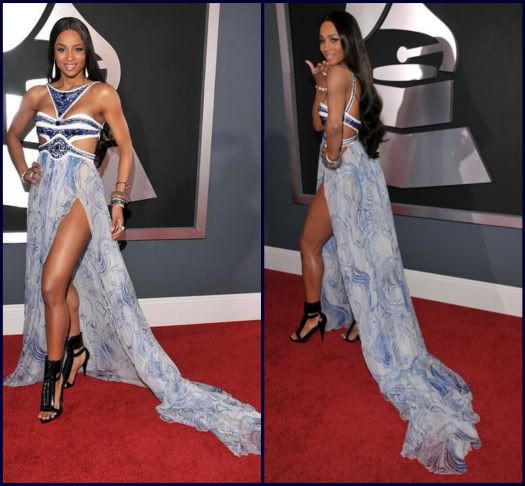 Ciara
Thoughts:
Oh, Katy... we get it. You're quirky. If you're supposed to be an angel, it's not working.
I heart Florence from Florence + the Machine. There's swans on the bodice of her dress. It's an interesting choice, but it suits her.
Most people shouldn't wear Ciara's dress, but it sort of works for her. The shoes kind of ruin it though.
This Group = Florence Wins