Since I didn't get around to scheduling a post for today, I'm linking up with Terri at PLA again for
Friday's Shoegasm.
What is Friday's Shoegasm? It's where you share the current shoes you're lusting after, on a Friday. Duh!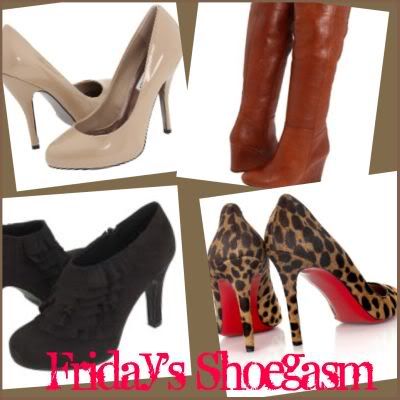 Not only am I a member of Kim Kardashian's shoe club, ShoeDazzle, but I'm a member of her competitor's site as well. Why limit myself to one shoe club when I can belong to two? JustFab sent out an email this week with this gorgeous shoe featured. This is the Josephine. I'm currently on a 'no frivolous purchases' budget, so I can't have them. They're currently sold out in all sizes anyway. I can see why. Want! Want! Want!


You can join JustFab, here

You can join ShoeDazzle, here.


To see the shoes Terri loves this week, head on over to PLA.

You can also link up if you'd like to participate in Friday's Shoegasm.