Remember
this post
where I talked about my
irrational
totally sensible fear of cruise ships? Well, I figured I'd share another one of my crazy fears.
CATCHING ON FIRE AT THE GAS PUMP
It happens people. You get out of your car, your clothes are charged up with static electricity and you damn near implode when you touch the gas pump. A couple of years ago, I saw several
news stories
over the course of a few weeks where people were either severely injured or died from this. Until then, the thought had never crossed my mind. No one warned me of the dangers.
The static electricity in your clothes and on your person can ignite when they meet gas fumes in the air. Experts suggest you touch a piece of metal, like your car, before grabbing the pump. I do this every single time I pump gas even it's 100 degrees outside, and I'm in my bikini. Because that's just how I roll. And, no matter how cold I am, I never get back in my car while the gas is still pumping. If you do, you're a big dummy with a love of pyrotechnics, burning flesh and death.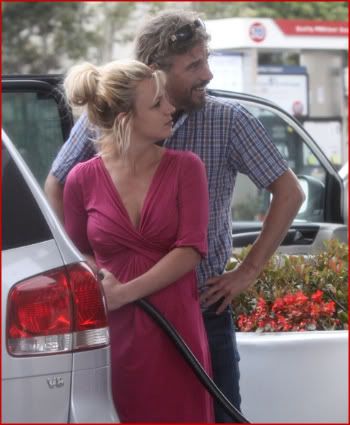 Had you heard this scary stuff before?

Do you touch a piece of metal before you pump gas?

Do you think I'm a crazy loon?