In case you haven't heard, the role of Katniss Everdeen in The Hunger Games movie has gone to Jennifer Lawrence. I'm trying to respect the director's decision, but I just don't see it. Here's why.
She was just nominated for an Oscar for Winter's Bone, so I don't doubt she can take on the role. My problem is with the way she looks. You're telling me this curvaceous blonde bombshell is supposed to play a 16-year-old? She's only 20, but she looks 25. Besides, Katniss is described as having long, black hair and olive skin.
She can dye her hair.
She is small in stature and light for her age, being one of the smallest tributes in her games, but due to her outdoor life, she is strong for her size.
This is where they lose me. This chick doesn't look small. Tough? Yes. Small? No. And again, she looks 25.
A
fellow blogger
and many fans on Twitter think she's perfect for the role after seeing her in Winter's Bone. I've already decided I'm going to watch it this weekend and report back. Will I eat my words after? We shall see.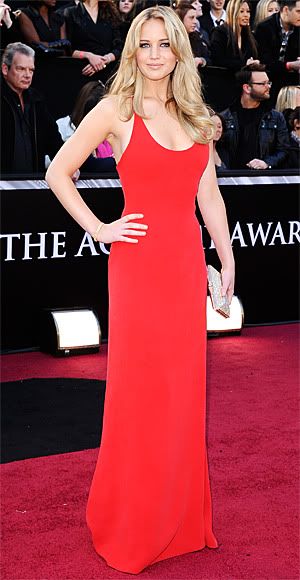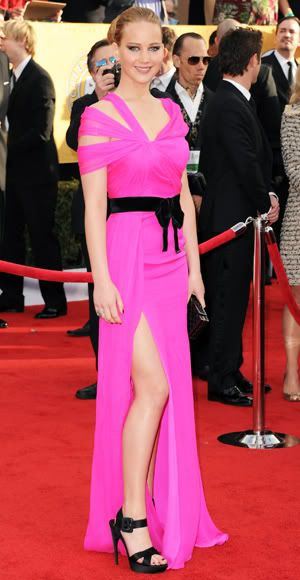 So, Hunger Games fans, what do you think?