Let's start off with the dress since that's what I was most looking forward to. When Catherine stepped out of the doorway and into the car, the world got their first glimpse of
the dress
. All I could see was lace, long sleeves and a v-neckline. I was instantly impressed. And yes, I totally cried.
As we all know now, the dress was designed by Sarah Burton of Alexander McQueen. Middleton worked closely with Burton in formulating the design of her dress. It's made from hand-cut English lace and French Chantilly lace. She wore matching shoes by Alexander McQueen. (I want to see a picture of the shoes!) The train is over six feet long. She wore a Cartier Halo tiara which was given to the Queen by her mother when she turned 18.
I'm not a lace kind of girl, but Catherine looks absolutely stunning. She wore a dress that looks both vintage and modern. Did anyone else immediately think of
Grace Kelly?
She definitely looks like a Princess marrying her Prince.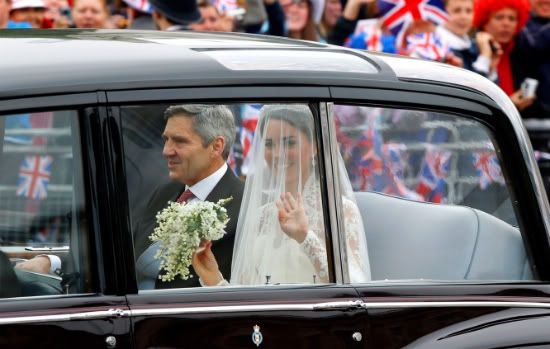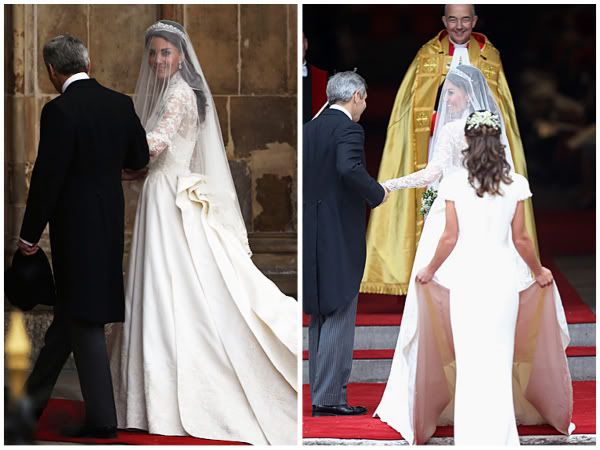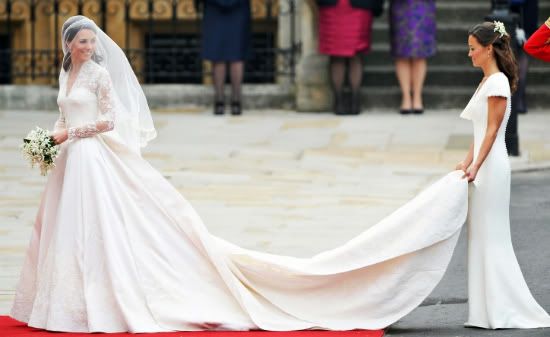 Were you a fan of the dress?


all info & images from Vogue & InStyle