There were 1900 invited guests.

Here's a small sampling.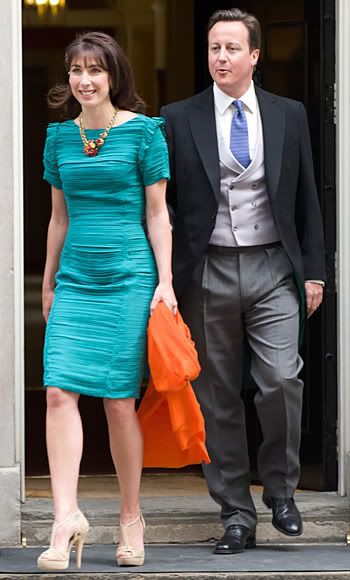 The Prime Minister & his wife


She's being trashed for not wearing a hat.
One website said she's wearing $60 Aldo shoes with her Burberry dress.
Well, at least they're cute shoes.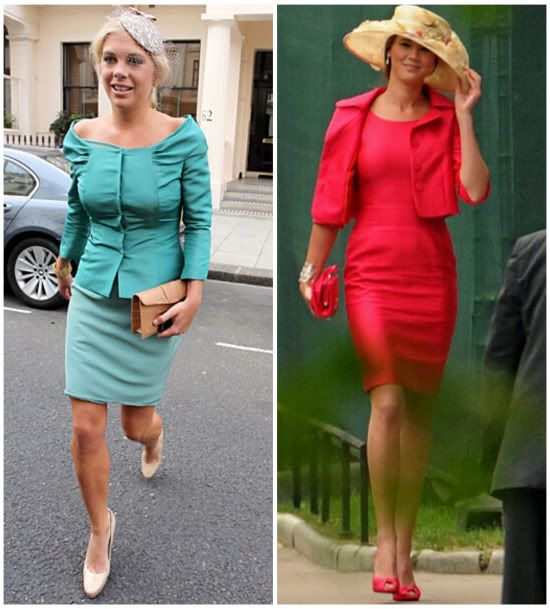 L - Chelsy Davy


Chelsy is Prince Harry's on-again, off-again girlfriend.
She's wearing an Alberta Ferretti dress and jacket.
I think she seriously underwhelmed with the dress and hat.



R - Joss Stone


This is a very different look for her.
I love the pink.





L - Ben & Marina Fogle


I love her green dress, trench and hat.
Why did he choose a blue tie?
They don't match.



R - John & Sally Bercow


I don't like the dress, and her hat is too small.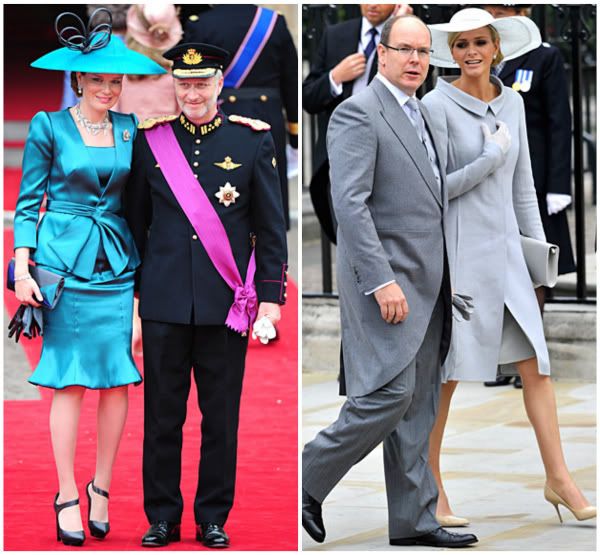 R - Princess Mathilde & Prince Phillipe of Belgium


Wow. That's a lot of blue.



L - Prince Albert II of Monaco and Miss Charlene Wittstock


Charlene is engaged to Albert so she'll be Monaco's next Princess.
I don't love her hat.





L - Ian Thorpe


I think he comes in 2nd behind Mr. Beckham for Best Dressed Man.



R - Elton John & David Furnish


I didn't love Elton's yellow vest and purple tie.



L - Lady Helen Taylor
I don't know who she is.
She's really pretty.
Her dress and shoes seem to age her tremendously

R - Nick Clegg & Miriam Gonzalez
I have seriously fallen in love with this look.
The hat, the dress, the shoes, the lipstick... Duh, winning.





L - Autumn Phillips


If she were anywhere else, I wouldn't like this.
She really pulls it off.



R - Princess Maxima of the Netherlands


It looks like she got the lace memo.
I love the color.


images from Elle & People