It's time for another edition of
What I Wore Wednesday.
I would like to do more of these, but making myself get picture ready is a chore during the week. I dress all business-y for work every day, but don't always make the effort with my hair. Today, you can see what my hair looks like when it's washed, dried and half-ass straightened. Speaking of my hair, doesn't it look shiny and long? I'm dying to cut it all off.
I took these pictures at home using my tripod. I should really make the effort to do this more often. It actually didn't take as long as I thought it would. Taking the pictures is easy. Liking them is another story.
The top half of the outfit is new. Happy almost birthday to me! I have the same pair of pants in 4 different colors from Victoria's Secret. They're the only brand I wear to work except for the occasional pair of capris from Target. The heels are from Payless. I've had them for almost two years. I think I picked them up for $8.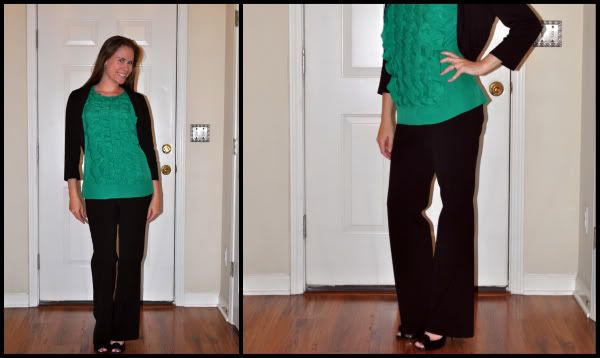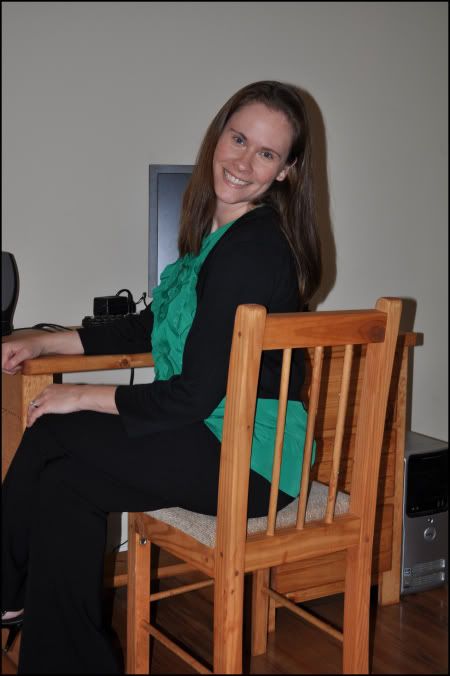 Bolero - The Limited
Top - The Limited
Pants - Victoria's Secret
Shoes - Payless