I'm linking up once again with Lindsey for
What I Wore Wednesday.
If you only knew how many pictures I took to get two I actually like... It's hilarious. I set up the tripod. I set the timer on my camera. I trot over to the front door. I smile. I pose. I act totally stupid. I run back to the tripod. I move it around a little bit. I trot back to the front door. It's a ridiculous cycle. Sometimes, I wonder why I bother. Does anyone actually care what I wear to work?
This is one of my favorite outfits. It's super cute and super comfy. I'm technically abiding by the dress code even though I feel like I'm wearing pajamas. Plus, black and grey are two of my favorite colors to wear. I'm boring like that.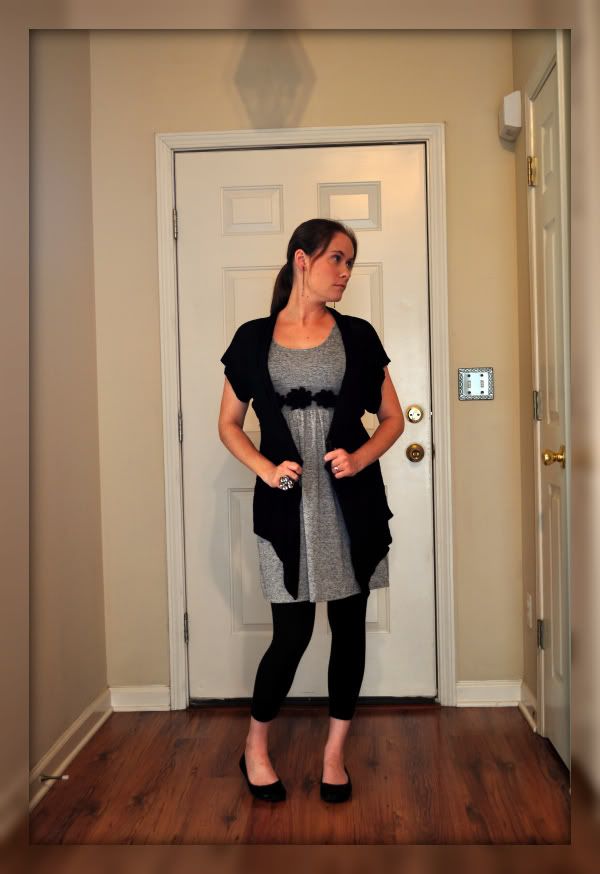 Sweater - Target
Tank Dress - Francesca's
Leggings - Target
Sequin Ballet Flats - Target
Ring - Forever 21
Earrings - Forever 21