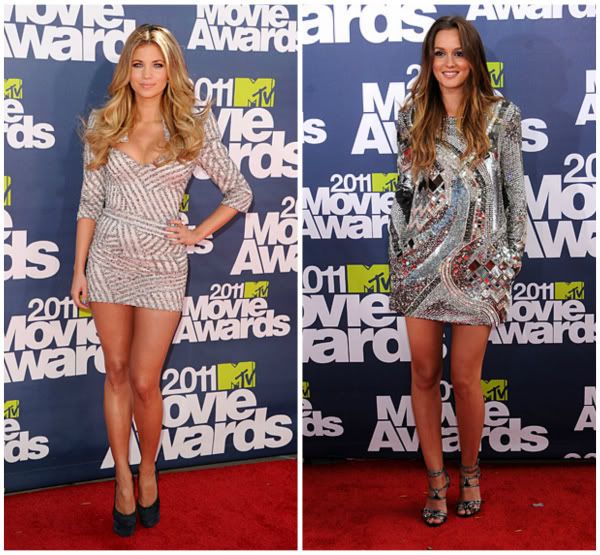 Amber Lancaster & Leighton Meester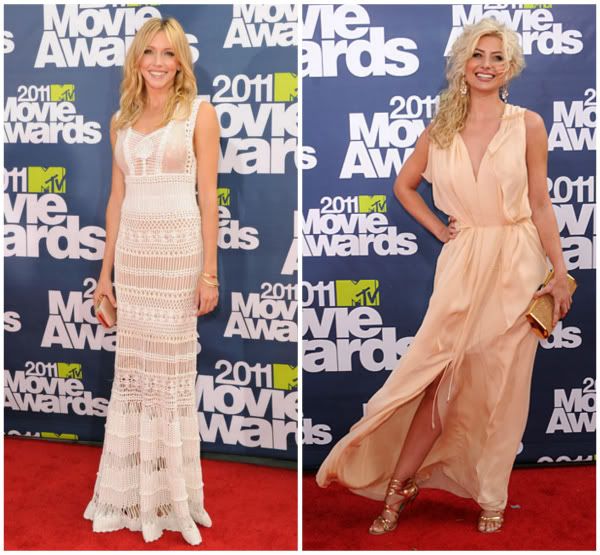 Katie Cassidy & Alyson Michalka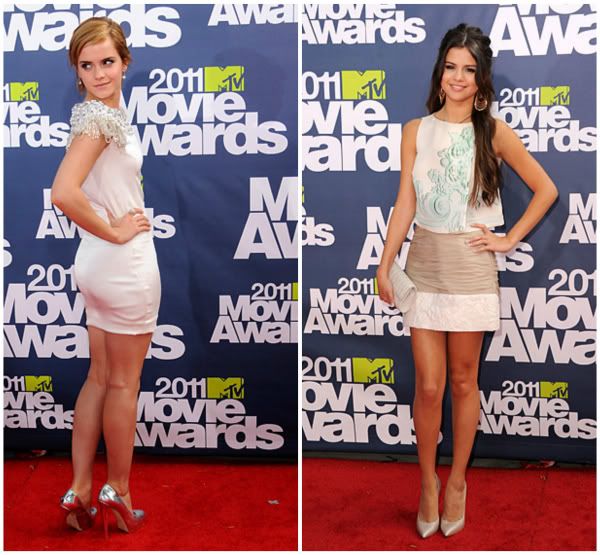 Emma Watson & Selena Gomez



Chelsea Handler & Elizabeth Reaser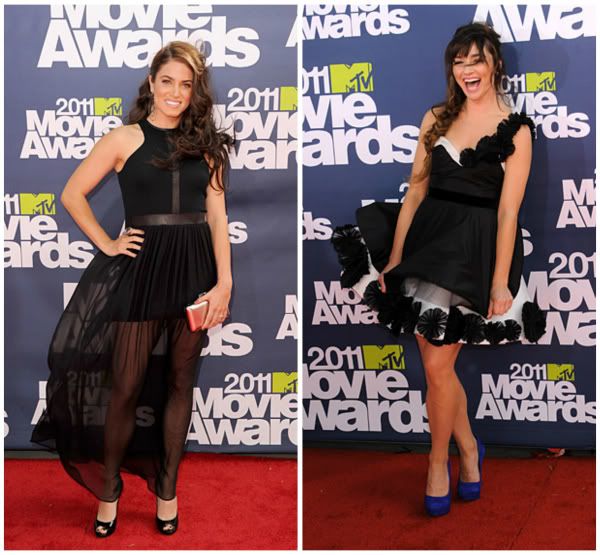 Nikki Reed & Crystal Reed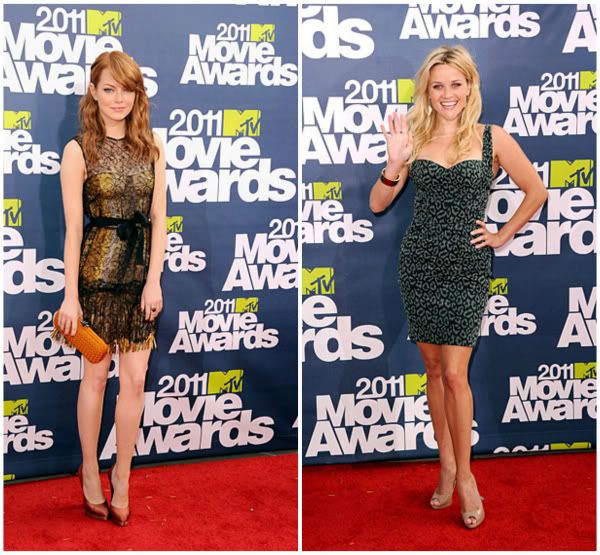 Emma Stone & Reese Witherspoon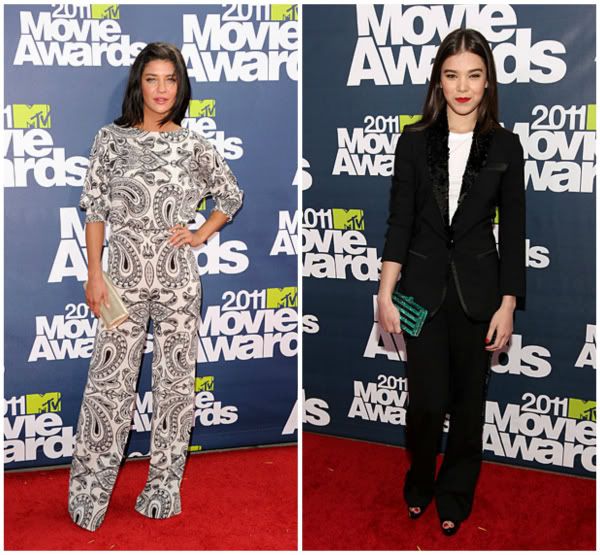 Jessica Szohr & Hailee Steinfeld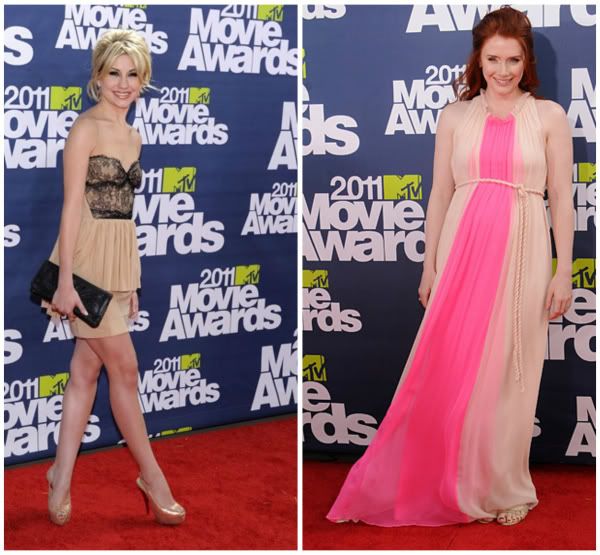 Chelsea Kane & Bryce Dallas Howard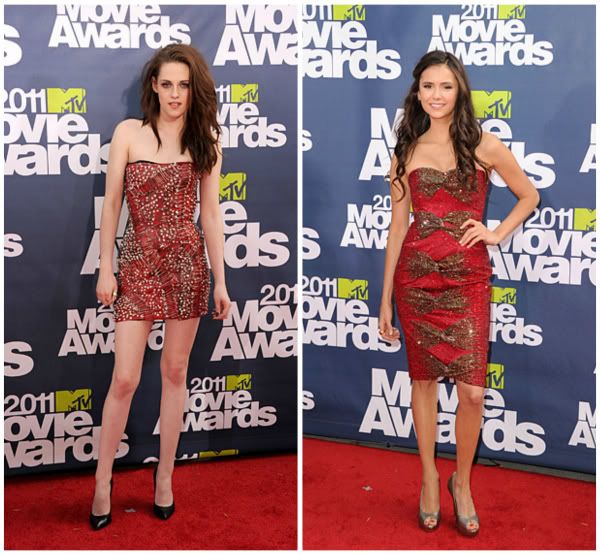 Kristen Stewart & Nina Dobrev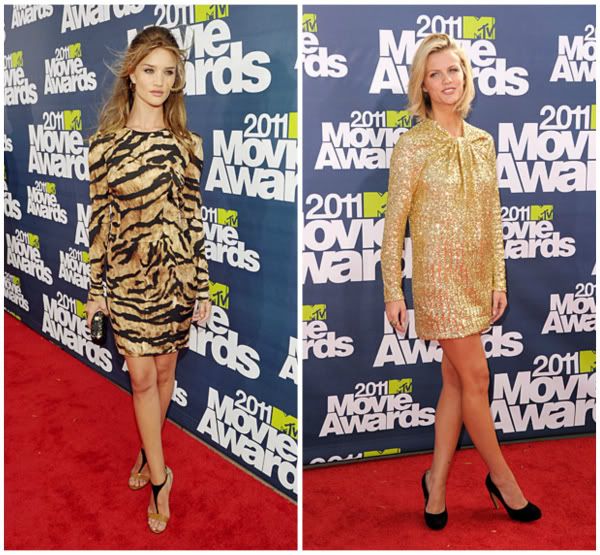 Rosie Huntington-Whitely & Brooklyn Decker


Thoughts:
Leighton is so pretty, but I've never been a fan of her dress choices.
Katie & Alyson seem a bit overdressed for MTV.
Emma & Selena look great.
Nikki is gorgeous, but the dress is odd. Should I even call it a dress?
Crystal, why the blue shoes?
I love Emma's dress and clutch, but don't really care for the shoes.
Reese's dress is nothing special, but it looked great on her.
Jessica is wearing a black and white paisley pantsuit that needs to be hemmed. Not cute at all.
Hailee, however, is rocking her pantsuit.
Finally, someone wore a great maternity dress. Bryce looks fantastic!
Even though Kristen's dress was covered in safety pins, she looked great.
I hate that she changed into sneakers for the actual show though. Ew.
Brooklyn Decker has to be pregnant. Why else would she wear that?