My prom dress would say...

I knew we'd be fast friends when you tried me on.

I was ready to slap your boyfriend when he told you he couldn't attend half the night's festivities. Lifeguard training, really?

I take that back. I hated he left the news on your answering machine because he was too chicken to say it in person.

I love that you paired us with Chinese Laundry shoes and put chopsticks in your hair.

I wasn't happy when you had to get in that tiny car with your girlfriends because your boyfriend couldn't drive you there.

I was really unhappy when you ripped me getting into the car. Twice.

Don't blame me. You picked me, knowing I had a dangerous slit up the front.

You put safety pins in me, at the suggestion of others, when you arrived.

You quickly realized how dumb this was and threw caution to the wind.

Literally, there was wind. That's how ridiculous the slit had become.

You rocked that slit like nobody's business though.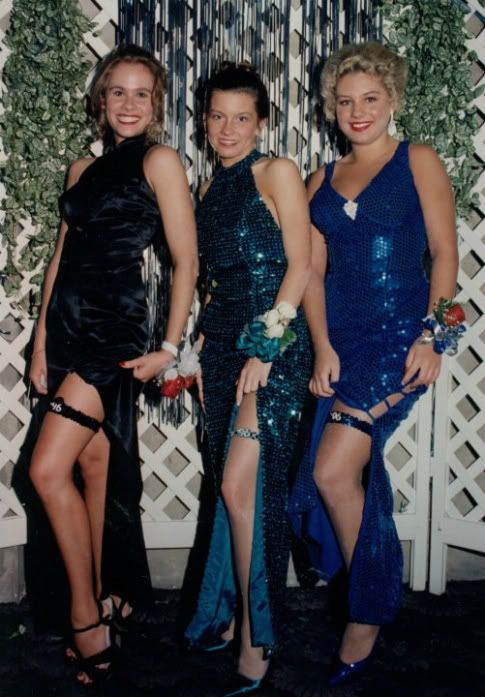 Seriously, you had awesome legs.

Anyway, you rocked the place. Everyone noticed.

And not just because you were

this close

to flashing your girly bits.

You looked awesome. We looked awesome.

You had dinner. You took pictures with your friends.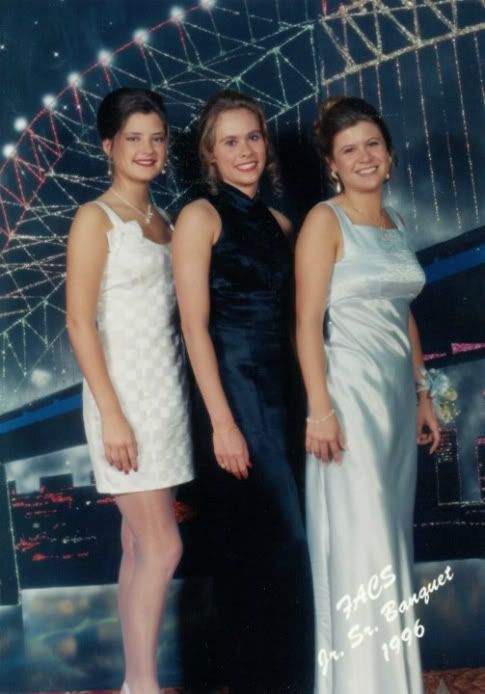 Eventually, that man of yours showed up.

You met him in the parking lot.

His tux was fly.

His hair was slicked back.

You smiled so big I thought your face was going to crack.

I'm glad it didn't. That wouldn't have been pretty.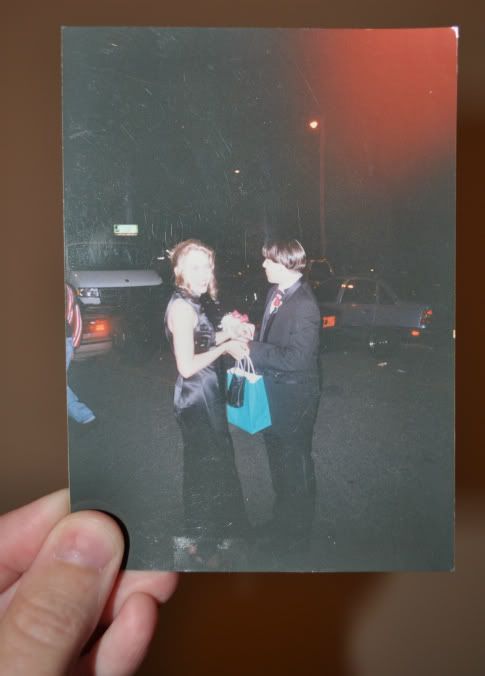 You forgot all about the unnecessary lifeguard training that kept him away.

He put your corsage on and escorted you inside.

He was proud. I could tell.

The two of you danced and danced and danced some more.

I know your feet hurt.

Those were, what, six inch heels?

I don't know how you did it.

I remember you got really excited when the DJ played Brass Monkey at your request.

I never understood that. But, what can I say? I'm just a dress.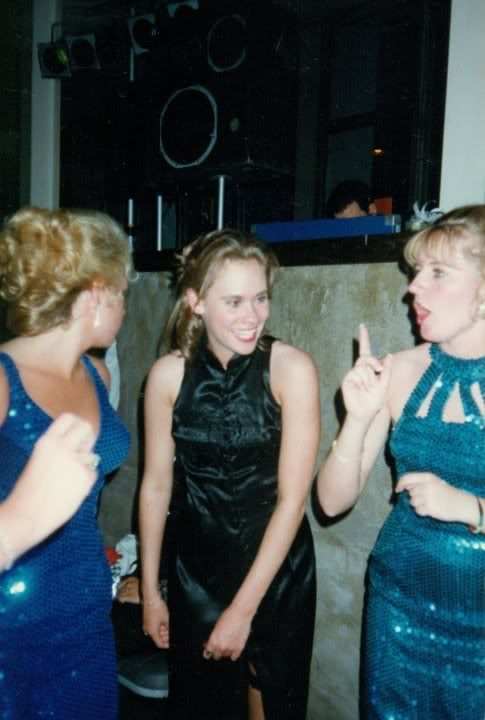 There may have been line dancing, but I won't tell if you don't tell.

When prom was over, you drove around for a bit.

If memory serves me, you stopped for water at a gas station.

You kids sure were thirsty.

You stopped by a couple after parties, but didn't stay long.

The two of you talked in the car for a while then he took you home.

Your parents cracked a few jokes at my expense.

You ripped your dress getting into the car? Yeah, right!

Overall, it was a great experience.

And you stayed a virgin on prom night.

Way to go!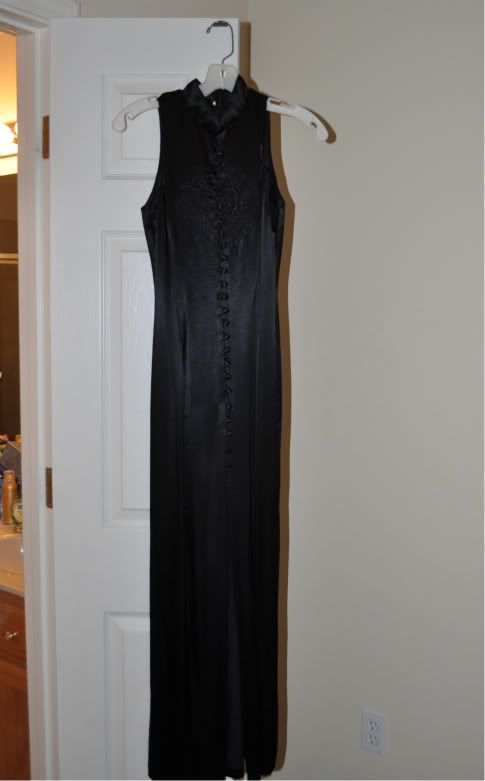 Last, but not least, thanks for keeping me.

With a little needle and thread, I'll be good as new.

Maybe Little Bit can wear me one day.

I promise I'll take good care of her too.