Joss Stone was apparently the target of an alleged murder plot. The two men arrested outside her home in England have been charged with conspiracy to commit robbery and conspiracy to commit grievous bodily harm. The Sun newspaper reports the men were found near her home with swords, rope and a body bag. They also had maps and aerial photos of Stone's property. Well, if that isn't absolutely terrifying, I don't know what is.
Holly Madison allowed untouched photos of herself to be published in Life & Style. She admits to having cellulite even when she's at her thinnest. Holly said, "I'd rather be overweight and curvy than super thin with no curves. I'm proud of my body." I love that more female celebrities are doing this. The women we see depicted in magazines simply aren't real.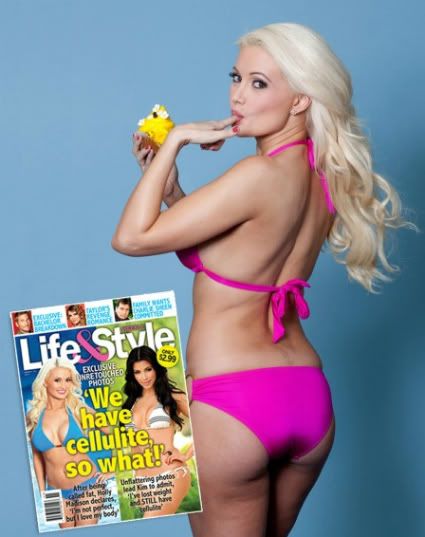 While trying to avoid paparazzi, Tori Spelling rammed her SUV into her kid's school. The paparazzi then took pictures of the damage, sold the pics and probably made a killin'. Thankfully, no one was hurt.
Sean Bean was at a bar with a lady friend when some guy made lewd comments about her. Sean had words with the guy and was stabbed later when he went outside for a smoke break. He refused medical treatment, grabbed the first aid kit behind the counter and went back to drinking. Ok, we get it. You're a tough guy, Mr. Bean. Does anyone else laugh at the name Mr. Bean? Just me?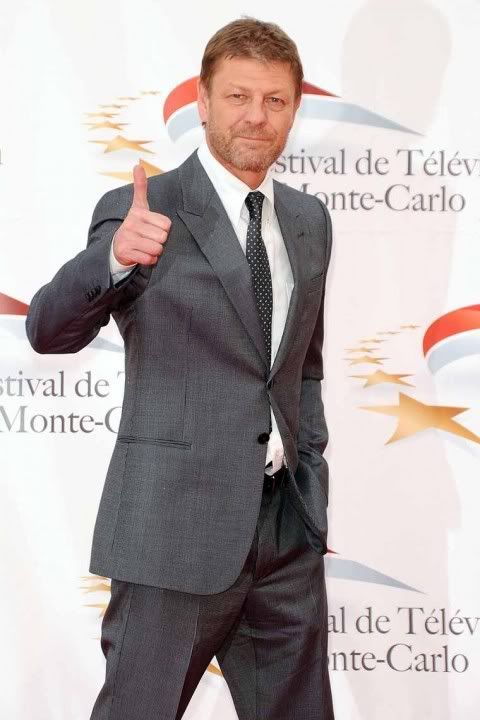 Crystal Harris left Hugh Hefner days before their wedding. She says it was a mutual decision. He says it's not. Who really cares? She's 24. He's 85. We all know what the marriage would have been about.
G to the R to the O to the double S! What's that spell? GROSS!
Speaking of Mr. Hefner, I'm now following him on Twitter. He's actually less of a douche on there than most celebs. I almost like him. I do not want to want to have sex with him though. No worries!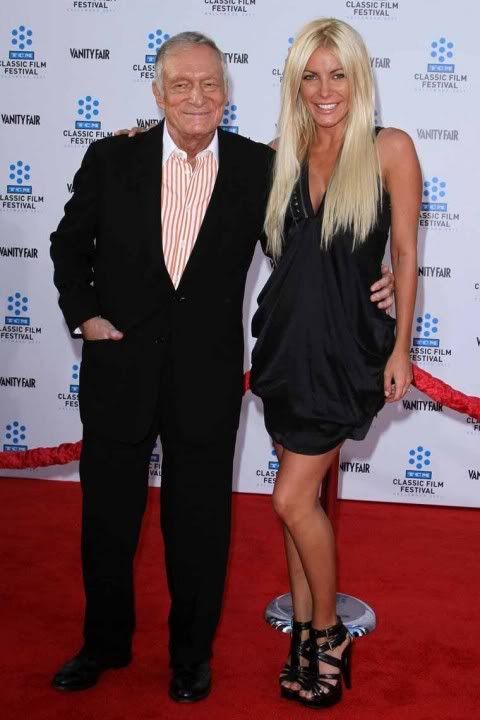 It appears Jennifer Aniston may have become the kind of woman she hates... a homewrecker. Aniston recently moved new boyfriend Justin Thoreau into her home. Justin's ex is said to be heartbroken. They'd been together for fourteen years when he started working with Jen. He said they were just friends, but the two quickly became inseparable. Well, ain't that a bitch!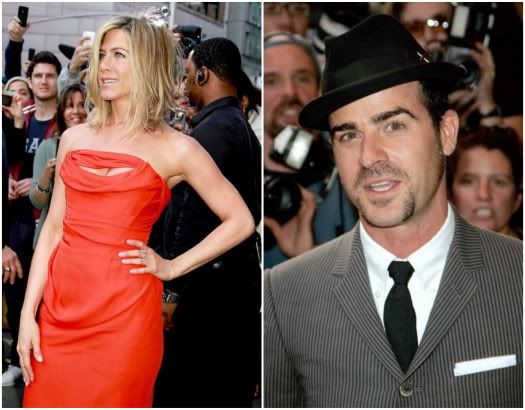 Clarence Clemons, the saxophonist known as the
Big Man
, died at the age of 69 after suffering a stroke. He was most famous for performing with Bruce Springsteen and the E Street Band. I don't know much about Clarence, but he was obviously loved and respected by many. Mr. Springsteen said, "He carried within him a love of people that made them love him. He created a wondrous and extended family. He loved the saxophone, loved our fans and gave everything he had every night he stepped on stage."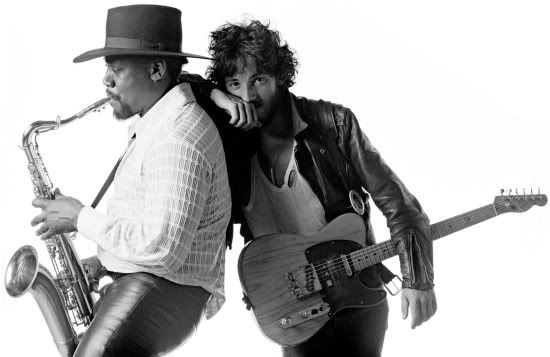 The Talk of Tinseltown is brought to you today by...



Benicio Del Toro