Current Book
I just started Room by Emma Donoghue.
Current Album
Gold Cobra, Limp Bizkit
Current Songs
Back Seat, New Boyz
On The Floor, Jennifer Lopez
If I Die Young, The Band Perry
Dirty Dancer, Enrique featuring Usher & Lil Wayne
Current Shame-Inducing Guilty Pleasure
I've been watching Friends in bed every night. It never gets old.
Current Drink
I've been drinking a lot of Sprite lately. I'm not really sure why.
Current Wishlist
I'd really like a laptop of my very own. I'm tired of sharing. And, even though there's nothing wrong with the Nook I currently own, I really want
this new one.
Current Needs
a haircut
mani & pedi
Current Triumph
I've been eating better. It shows when I look in the mirror.
Current Favorite Film
Transformers: Dark of the Moon was bad ass. I loved the first one. I loved the second one. I didn't think it would be possible for me to love this one more, but I do. If you know anyone who is extremely wealthy, I'd like my very own Autobot for Christmas.
Current Celebrity Crush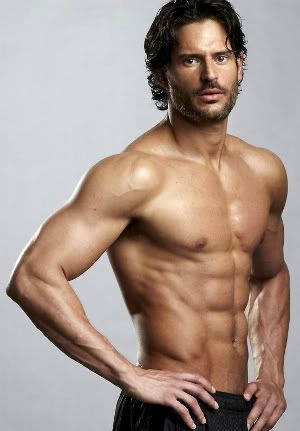 Joe Manganiello from True Blood
Current Indulgence
Peanut M&M's
Current Outfit
I'm wearing boring work clothes.
Current Bane of My Existence
the piles & piles of dirty clothes in my laundry room
Current Excitement
GIRL'S NIGHT on FRIDAY NIGHT with
THE BESTIE
Current Mood
undecided
Current Picture