Friday Night was Girl's Night Out. I guess we should have just called it Samesies Night Out since it was just
Terri
and I. We met up around 8-something. We had no concrete plans. We knew we wanted to eat dinner downtown, so that's exactly what we did. But first, we went to a friend's house so she could take our picture. We didn't end up eating dinner until after 10. We were starving. We had some delicious Italian food with a drink or two. We talked about this and that. We sat across from a local news guy. We decided he looks better in person, but is super short. We laughed. A lot. We mulled over what to do next. Drive around? Local bar? Dog track? Being indecisive landed us in a tattoo shop getting matching tattoos.
Oh, yes!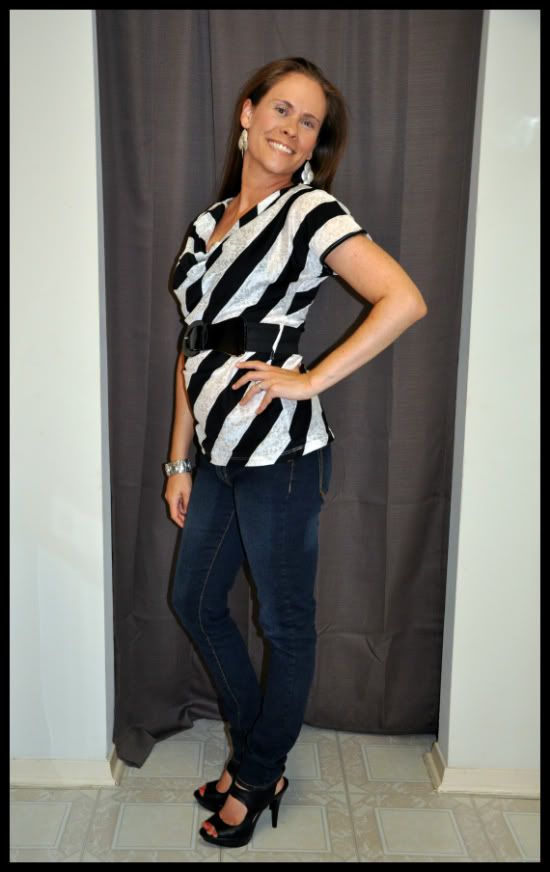 I told you I'd be wearing the hottest pair of shoes ever.

Outfit Deets:
Top - Kohl's
Jeggings - Target
Heels - Kohl's
Earrings - NY&Co
Bracelet - F21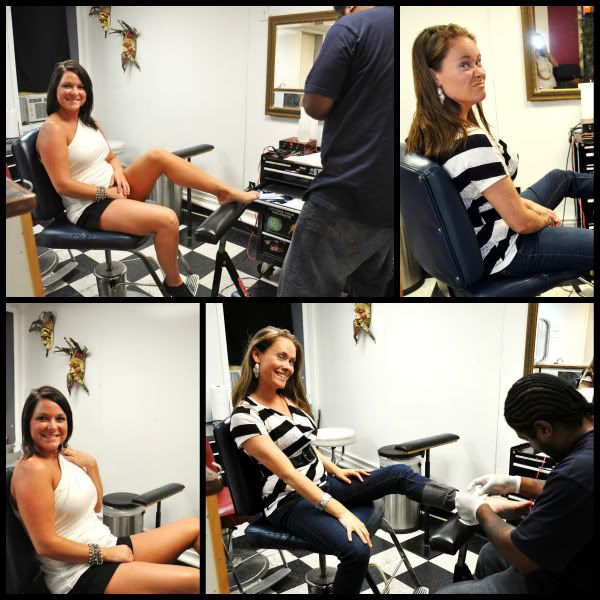 This was my third tat. It hurt

way more

than the other two.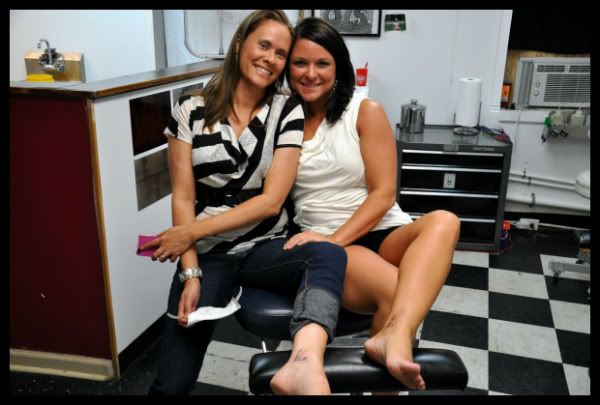 It was totally worth it though.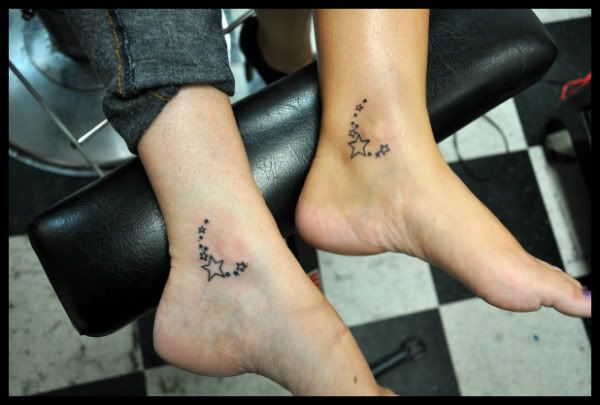 Supa Stars!