I know. I know. The MTV Video Music Awards were on Sunday. It's now Wednesday night. I've been a bad blogger. For that, I am sorry.
Anyway, here's the first of a few posts. Enjoy.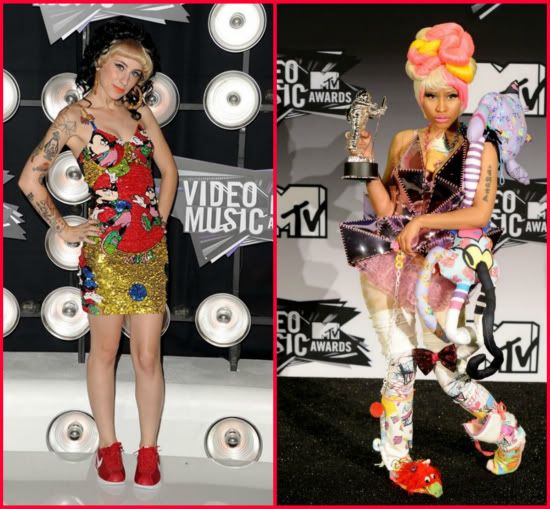 Kreayshawn & Nicki Minaj


I'm all for originality, but these two are just crazy.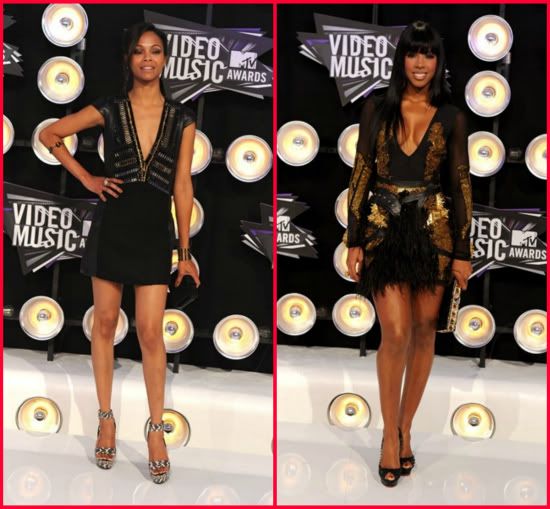 Zoe Saldana & Kelly Rowland


I think they both look great.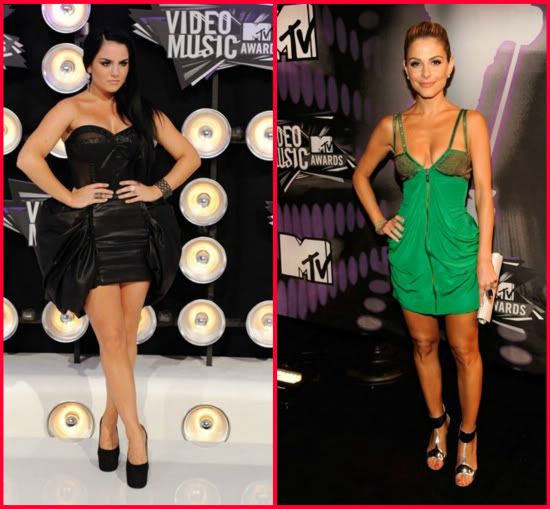 JoJo & Maria Menounos
JoJo looks fierce.
I'm diggin' Maria's dress, but not with those shoes.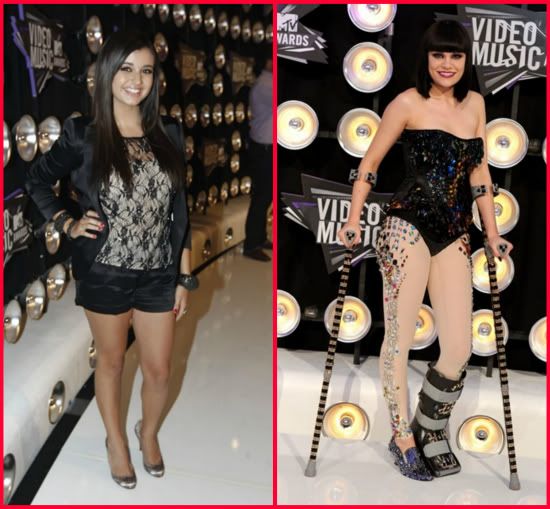 Rebecca Black & Jessie J
Rebecca looks underdressed.
Jessie looks like a bedazzled aerobics instructor.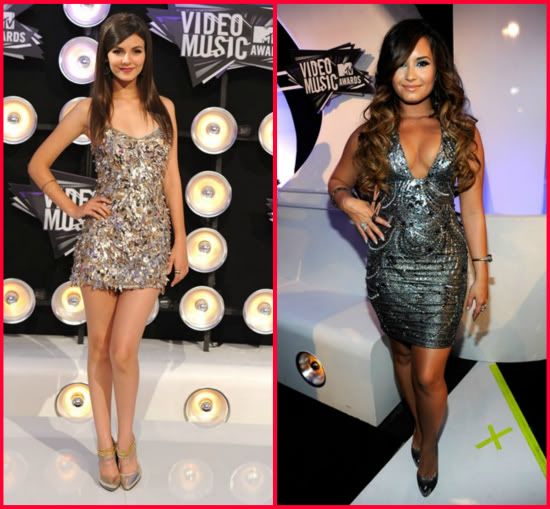 Victoria Justice & Demi Lovato
Victoria looks super cute, but her dress is too short.
Demi looks like she's trying too hard with her boobs out.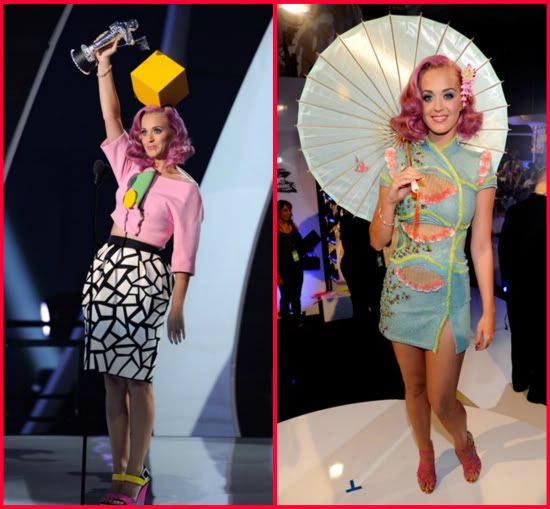 Katy Perry
She dresses weird, but still manages to pull it off.
She's definitely growing on me.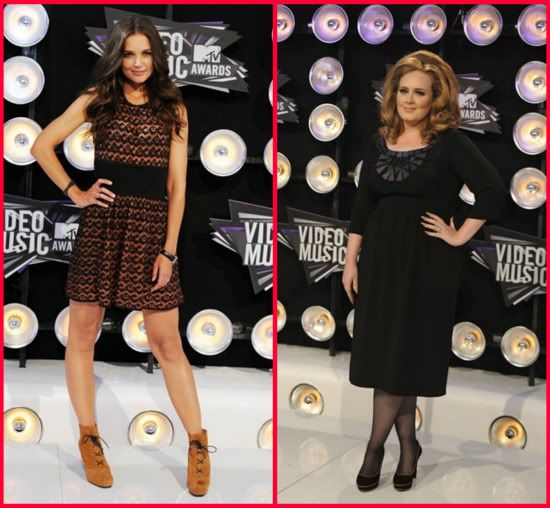 Katie Holmes & Adele
I have no idea why Katie was even there. The dress and shoes are odd.
Adele is amazeballs. That is all.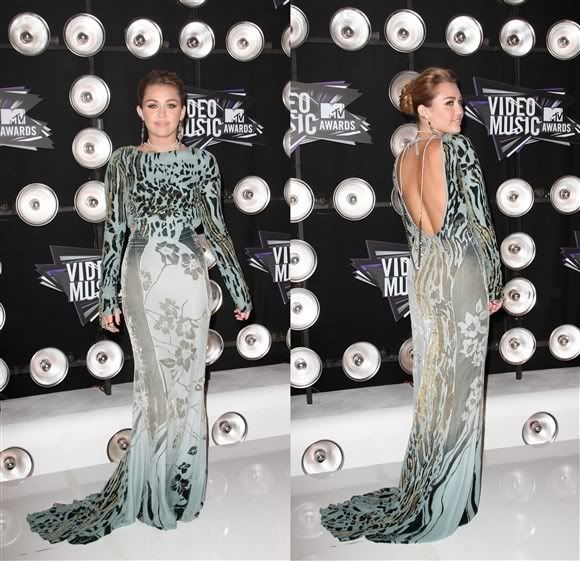 Miley Cyrus


I'm not a fan of the dress. Is it actually animal print and flowers?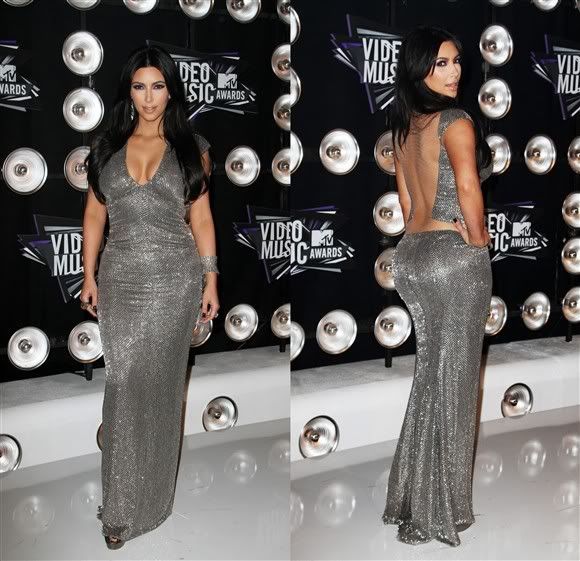 Kim Kardashian


I really like this dress on her. She looks great.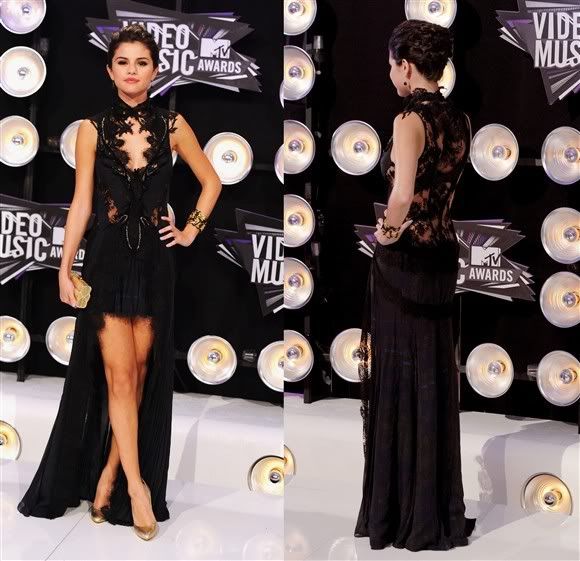 Selena Gomez
This is not the first time she's worn a dress like this.
Tear off the weird train thingie then you've got a great short dress.