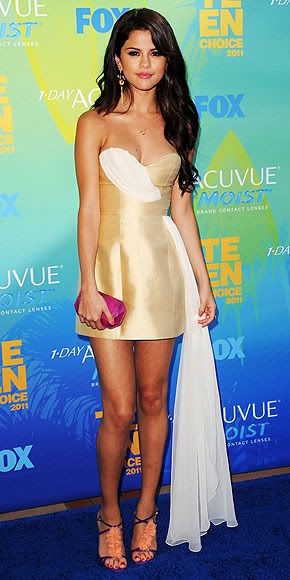 Selena Gomez
If she took the sash-like thing off, the dress would be ok.
I think the shoes are totally wrong for this dress.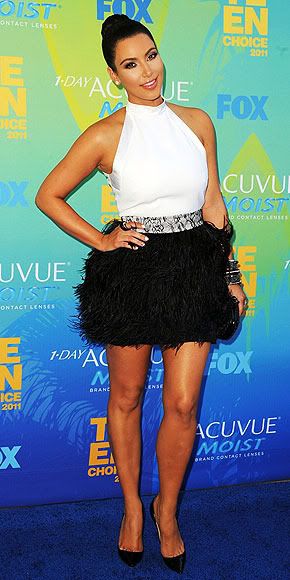 Kim Kardashian
This dress belongs on a 12-year-old.
The bun only makes it worse.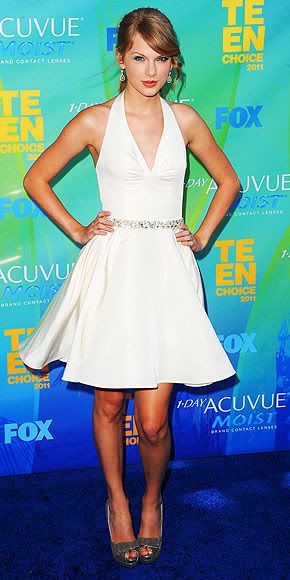 Taylor Swift


The dress is very 'Marilyn Monroe'. I don't think it suits her.





Blake Lively
I like the fit of the dress.
I like the color of the dress.
I think I'd prefer it on a brunette.



Cameron Diaz
The dress is boring.
The shoes are all wrong.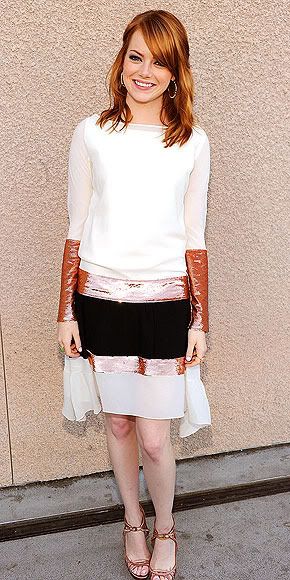 Emma Stone


She knows it's August, right?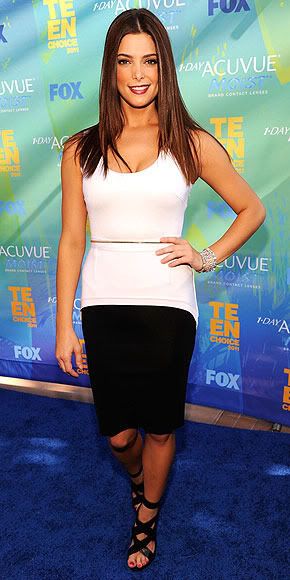 Ashley Green
She's gorgeous.
The look is simple.
It's not bad, but I don't love it either.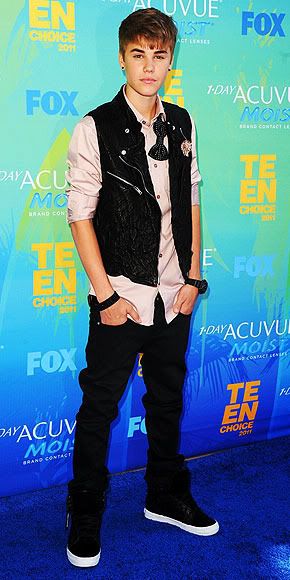 Justin Bieber


For once, I wish he'd wear something normal.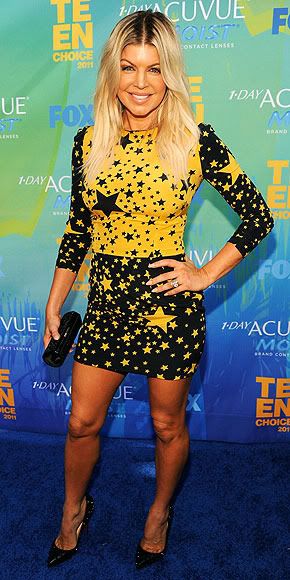 Fergie
Black and yellow stars? Really?
Also, girlfriend needs to get her roots touched up.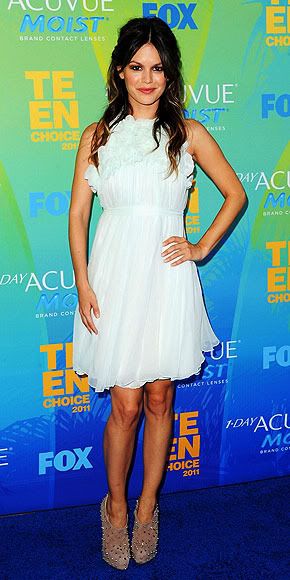 Rachel Bilson


The dress is matronly, but the shoes are hot.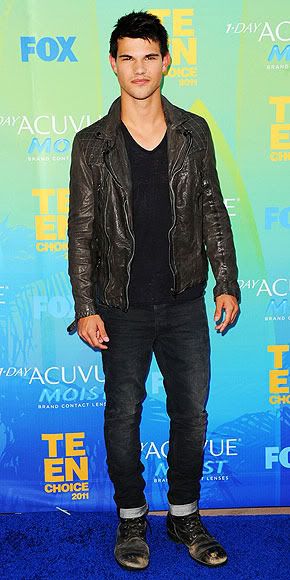 Taylor Lautner


Isn't he always wearing a variation of this?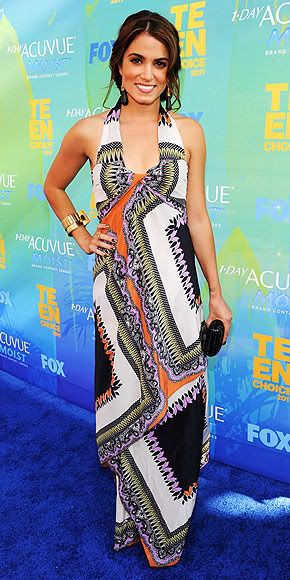 Nikki Reed
It's an alright dress.
It doesn't seem fitting for an awards show though.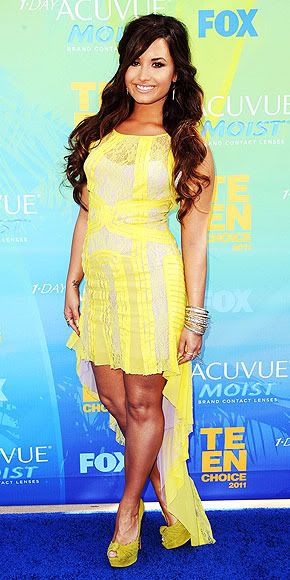 Demi Lovato


Can a dress be too yellow?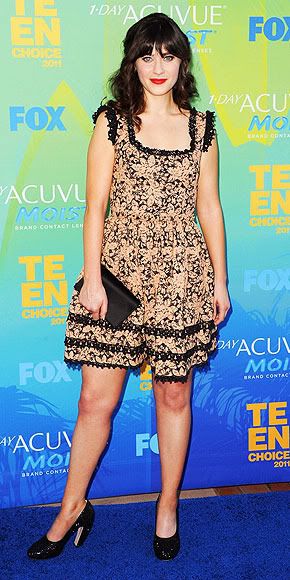 Zooey Deschanel
The dress and shoes do not suit a young woman.
Why didn't these ladies bring the hotness?



Tyra Banks
Well, someone tried to bring the hotness and failed.
What the hell is this?



Joe Jonas
He almost had it.
I'm not a fan of the shoes.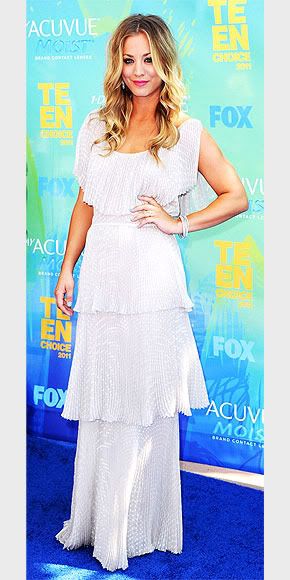 Kaley Cuoco
I like this dress the more I look at it.
I don't think it suits this event though.



Avril Lavigne
The dress and shoes are cute.
She's dressed appropriately for the event.
Who would have thought she'd get my pick for Best Dressed?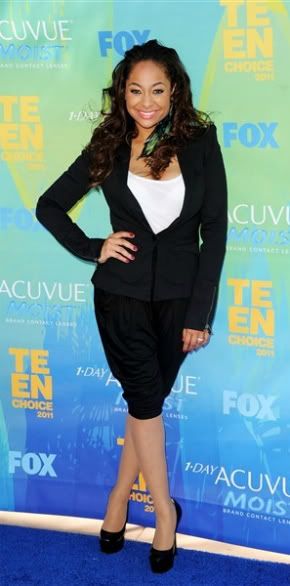 Raven-Symone
She's lost a lot of weight and looks fantastic.
So, why wear a suit?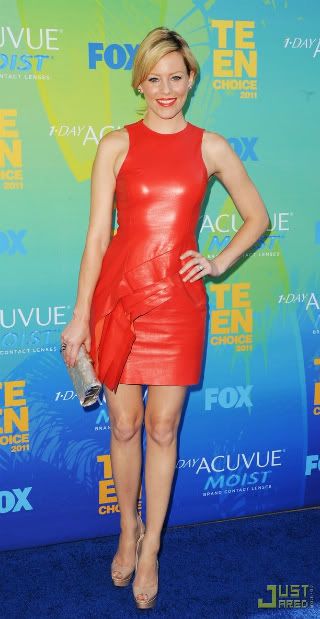 Elizabeth Banks


Red leather? You're not Britney Spears circa 2000.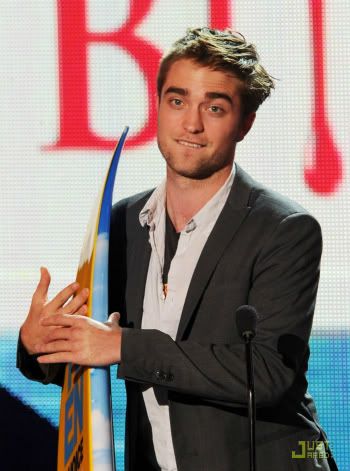 Robert Pattinson
He's biting his lip. Again.
*swoon*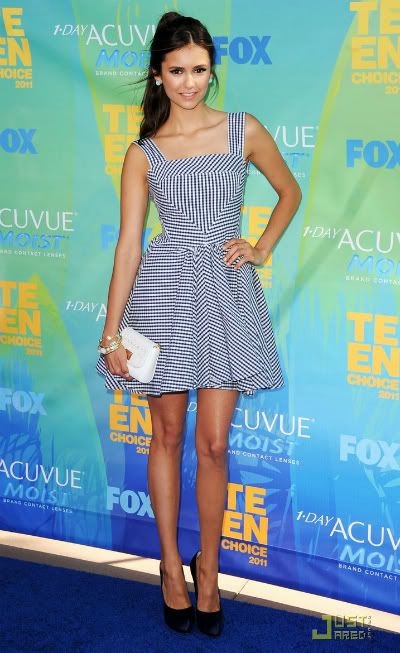 Nina Dobrev


This looks like a Dorothy costume.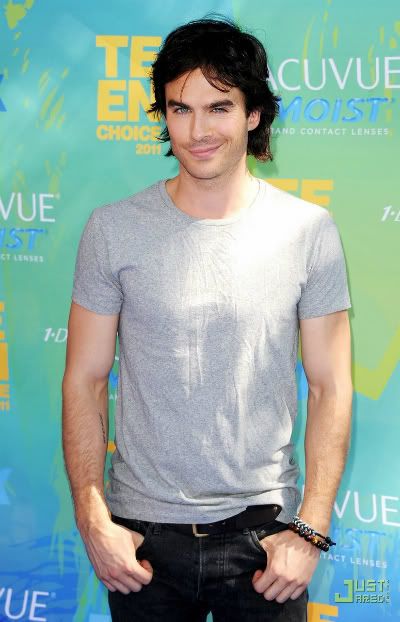 Ian Somerhalder
T-shirt? Good.
Jeans? Good.
Baby blues? Good.
Team Damon all the way!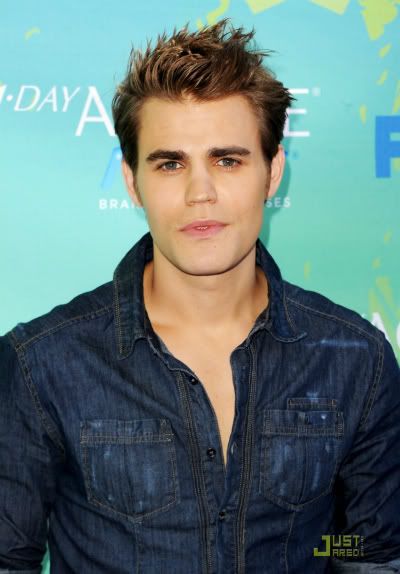 Paul Wesley


I'm only including Stefan for the bestie.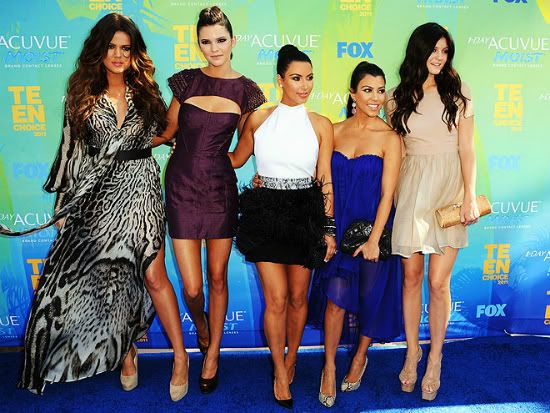 The Kardashians


Not really a fan of... any of them.