I started with one tattoo in the late 90s. Now I have three.
Guess who wants at least three more?

The first two I want, and have wanted for a long time, are arm tattoos like
the ones seen here on Angelina Jolie. I want to get my kid's names and
birth dates on one arm. A song lyric will go on the other.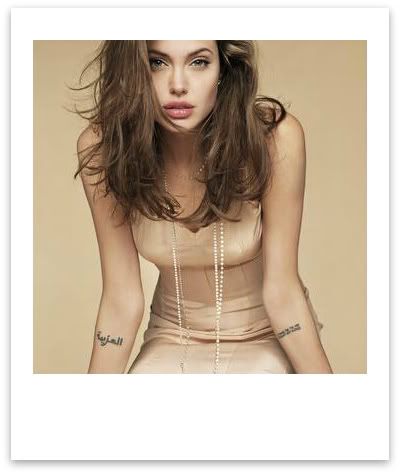 While searching for tattoo pics, I ran across this image on Pinterest. I love love love this spot.
I'm thinking my maiden name would look perfect here.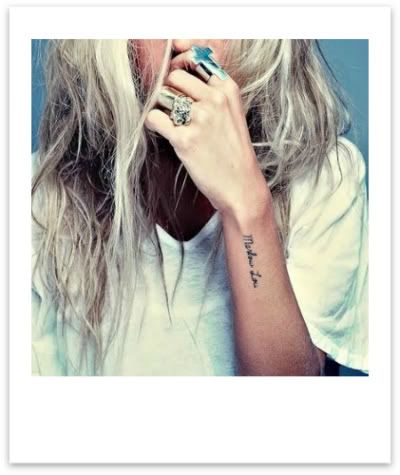 When it comes to arm tattoos on chicks, I'm very picky. Some girls can pull
off sleeves and color. I'm not that kind of girl though. I want simple, small
black text in a few spots. Then, I honestly think I'll be done.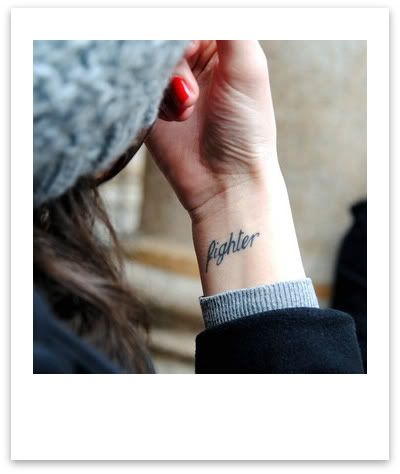 So, do you think I'm crazy?