We all know I love watching tv, right? Well, one of my favorite channels is Investigation Discovery. I like to call it the
'Murder Your Spouse Even Though There's No Way In Hell You'll Get Away With It'
channel. Seriously, I don't understand people. Divorce, although hard, would be so much better than spending the rest of your life in prison for murder. Then again, I don't know what I'd watch in a world without criminals.
Anyway, I watch hours and hours of ID on the weekends. It's usually on in the background while I do other things. Sometimes, I'll record 6-8 hour blocks so I can watch later. One night, I discovered a new show called Big Law: Deputy Butterbean. With a name like that, I had to watch. It's about a former boxer named Eric Esch, Butterbean, who is now a deputy sheriff for the Walker County Sheriff's Department in Alabama. Butterbean and his partner, Adam Hadder, kick a lot of bad guy butt and put a lot of drug traffickers in jail. I fell in love with Butterbean and Hadder almost immediately. Here are a few of the reasons why.
1. I love cops.

2. I love cop shows.

3. I love good ol' southern boys.

4. Hadder is hot.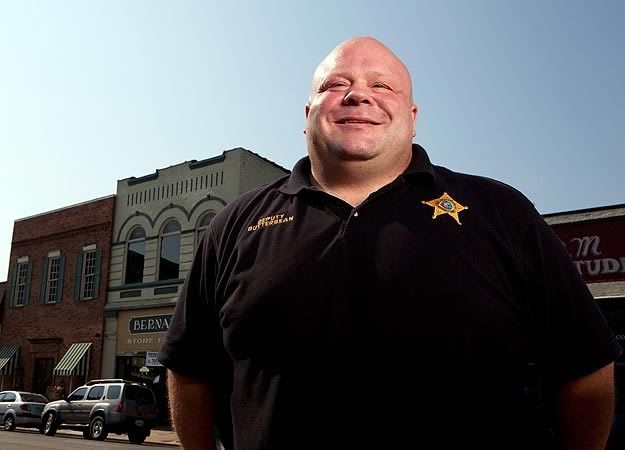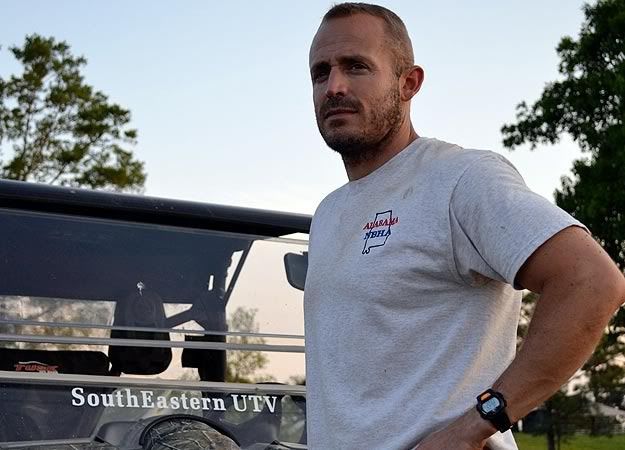 If you're not watching this show and need another tv addiction, I highly recommend it.
Big Law: Deputy Butterbean
comes on Tuesday nights on Investigation Discovery. Investigation Discovery did not compensate me in any way for this post, but I wish they would. And, Deputy Hadder… If you're listening, you can
arrest me
send an autographed photo my way.