George Clooney went public with another girlfriend he'll never marry. George recently stepped out with former wrestler Stacy Kiebler. He's 50. She's 31. Since I'm only 32, I think this means I have a chance.
Justin Bieber admits to wearing women's jeans on occasion because they
fit better
. I don't care if they bit better. Justin, that's just weird.
A journalist gave Madonna some hydrangeas at a press junket. She then told the person next to her how much she loathes hydrangeas. It wouldn't have been that big of a deal, but she
kind of
said it into a microphone. Whoopsies!
Singer Adele told British Vogue in its October issue that she pukes a lot before going on stage. I'll never understand how someone with a voice like this gets nervous before going on stage, but I do love her a little more knowing that she does.
Reese Witherspoon was recently hit by a car while jogging. An 84-year-old woman hit her, but Reese has opted not to press charges. Glad you're ok, Reese!
Sidenote: I'm seriously considering cutting my hair like this.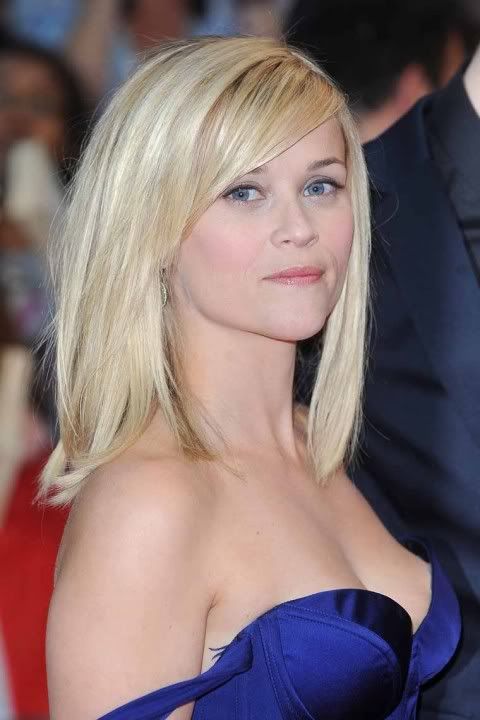 Rumor has it that Kris Jenner wants all of her daughters to be pregnant at the same time. This makes sense since they're all publicity whores. Ryan Seacrest may need a body double if he's going to produce yet another Kardashian show.



The Talk of Tinseltown is brought to you today by...



Cameron Diaz's finger