During my blog absence, I found a new love. I've been on the
Pinterest
bandwagon for a while, but have yet to talk about it here. I could pin all day and all night. I ended up pinning several do-it-yourself wreaths a couple of weeks ago. I'm not a master crafter, but thought these looked easy enough. I bought the supplies at Michaels and had a little fun on a Sunday afternoon.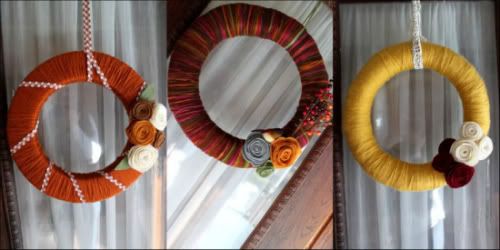 source



Supplies

- foam wreath, dried flowers, yarn, ribbon, hot glue gun, scissors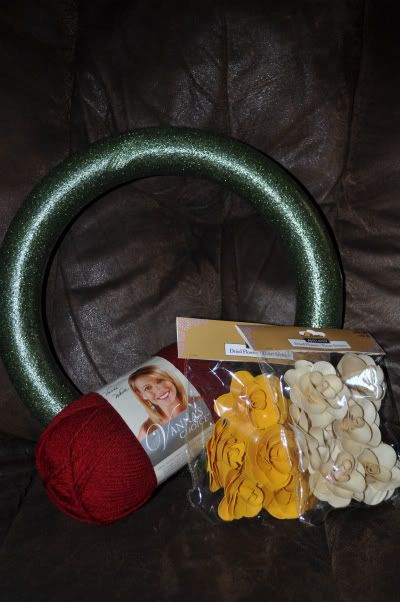 Step 1
- Wrap wreath with yarn. You'll want to keep the yarn pulled tight. Tie a knot to start. Tie a knot to finish. Expect imperfections. The yarn won't come out perfect, but that's ok. From start to finish, it took me about two hours to wrap the wreath. I had to stop numerous times because my kids were driving me crazy. If I had gone uninterrupted, it would have taken me about an hour to complete. My hands and arms were definitely tired in the end.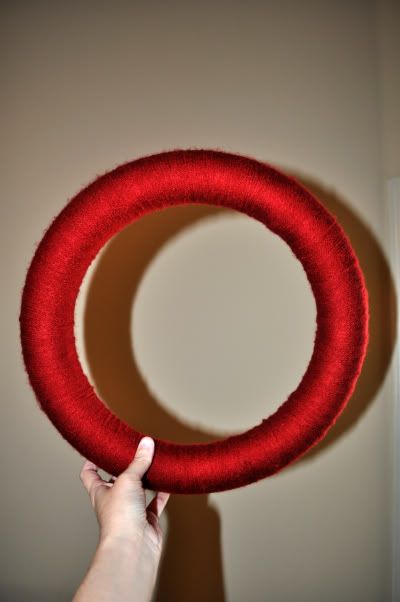 Step 2
- Add embellishments. I was going to cut out felt flowers, but decided to skip this step since I'm a newbie. I hot glued three dried flowers onto the wreath. Easy peasy! In case you haven't noticed, my first wreath is in Florida State colors.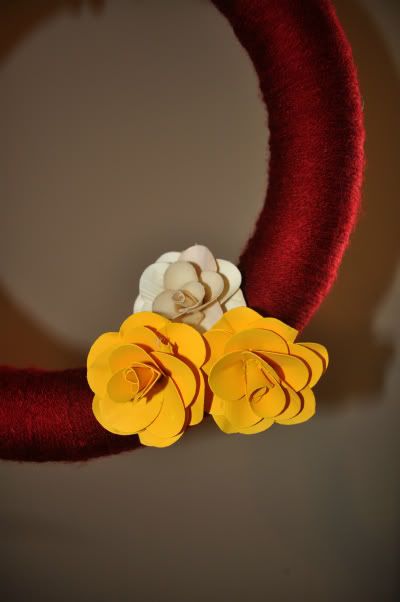 Step 3

- Add ribbon, twine, fabric, etc. to hang your wreath with.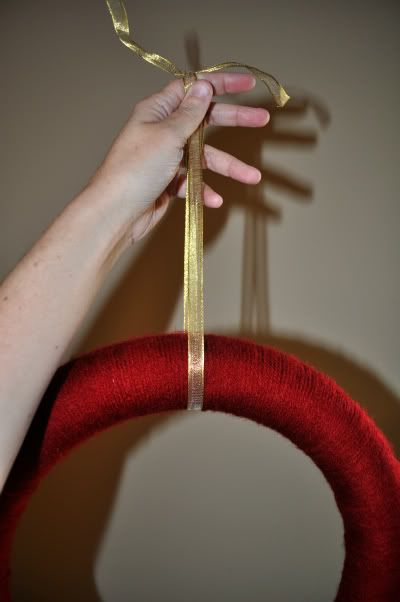 Step 4
- Hang your wreath, take a step back and admire your work. Seriously, you have no idea how proud I am. It wasn't hard, obviously, but I did it all by myself!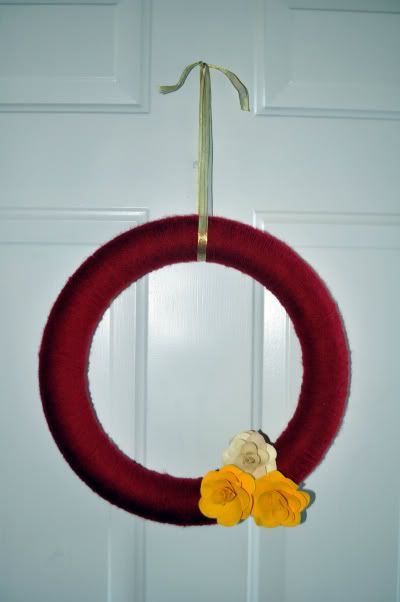 Step 5

- Take pictures and share with your friends.