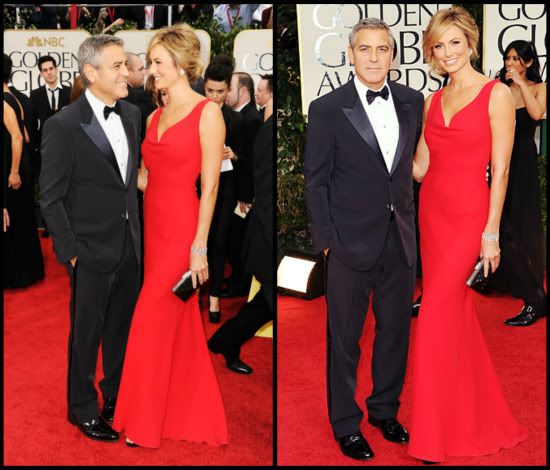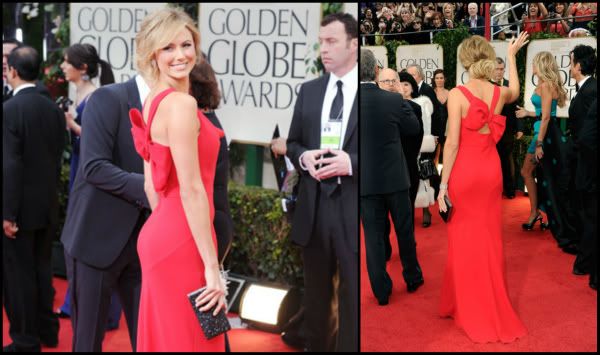 These two look really happy which makes me want to barf a little.

George is like a fine wine. He gets better with age.

I don't like Stacy's dress though.

Red is predictable.

I also hate the giant bow.

If you're going to attend an awards show with George Clooney, you should wow us.

This did not wow me.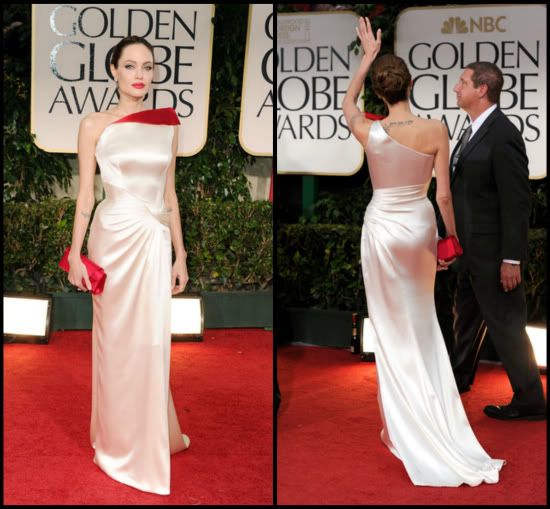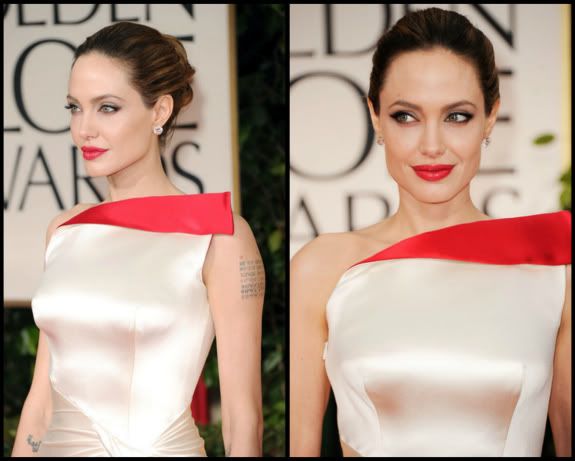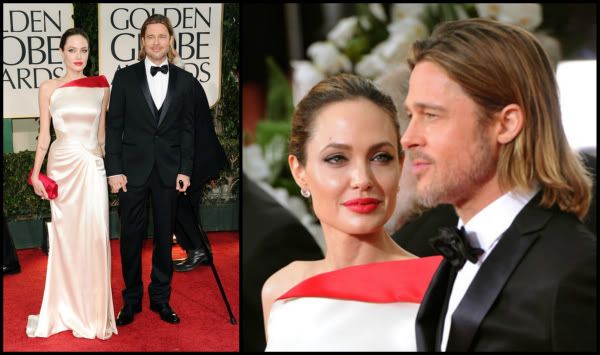 I'm one of those women who LOVES Angelina Jolie.

I think she's absolutely stunning.

At first glance, I wasn't a fan of the dress.

Once I saw her for longer than two minutes, I fell in love with her look.

The Red Neckline, The Red Lips, The Red Clutch

She makes it work because she owns it.

And, of course, I love Brad... Goes without saying.