Nude, cream, tan, beige, taupe, off-white...

Whatever color it is, it was the color of the night.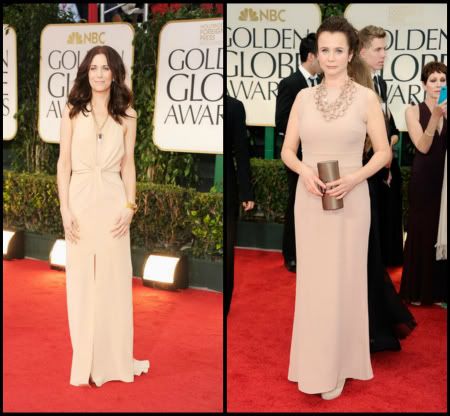 Kristen Wiig & Emily Watson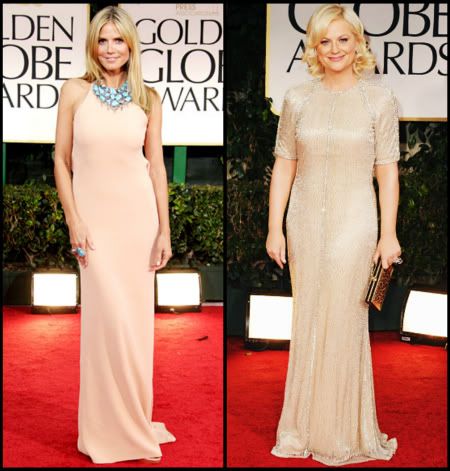 Heidi Klum & Amy Poehler



Sarah Hyland & Julie Bowen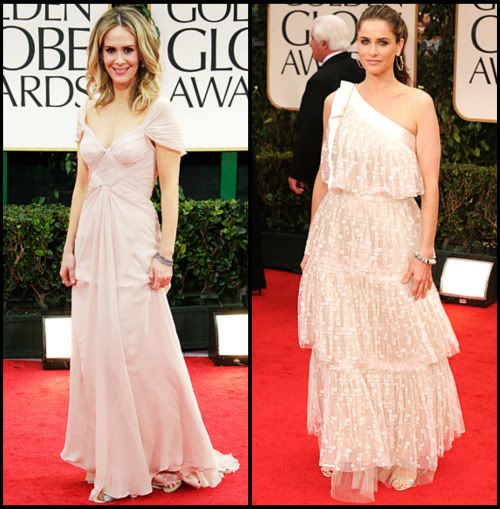 Sarah Paulson & Amanda Peet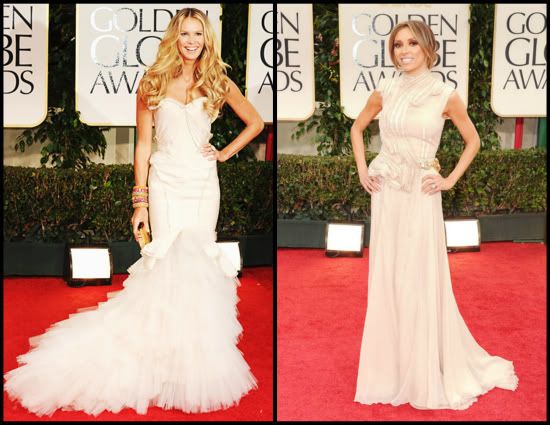 Elle Macpherson & Guliana Rancic


Thoughts:
Kristen & Emily look too plain for an awards show.
I really like Sarah's dress.
I love the sparkly cap sleeves on Julie's dress, but the bust looks all wrong for her.
Amanda looks like she's trying to cover a baby bump with ugly, lace curtains.
I don't typically like fishtail gowns, but Elle's was very pretty. She rocked it.