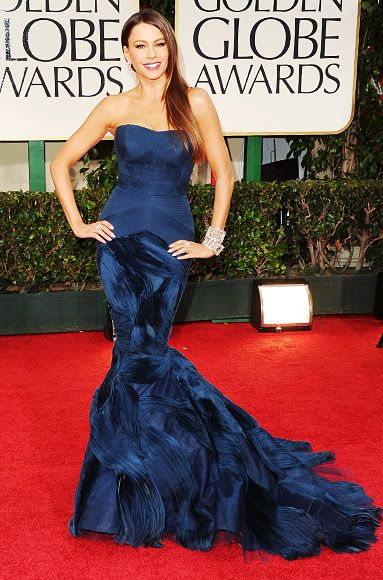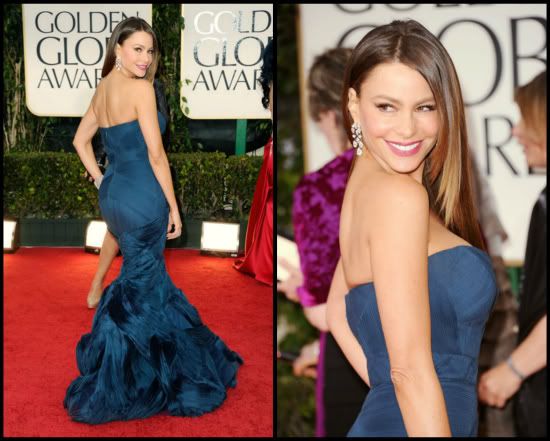 Sofia Vergara always chooses the right dress.

She knows what works for her & sticks with it.

She looks amazing.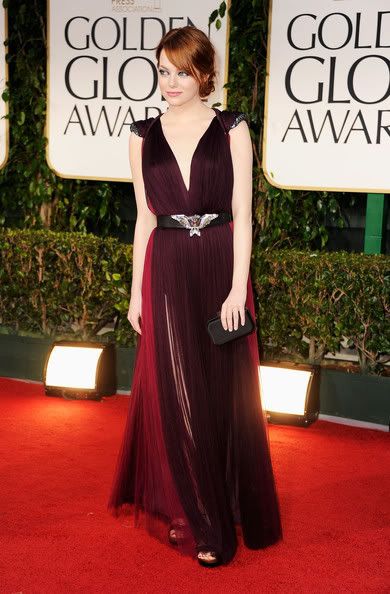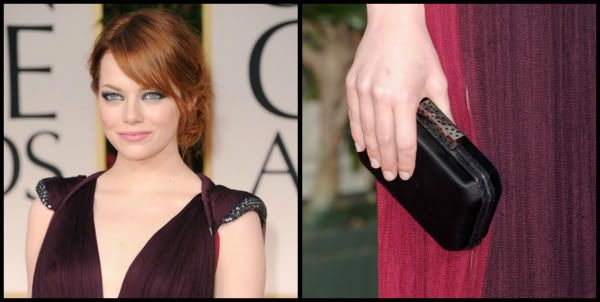 I'm always anxious to see what the redheads wear.

On anyone else, this dress wouldn't work.

I love the style. I also love that it's purple & fuschia.

Her hair & makeup look great too.