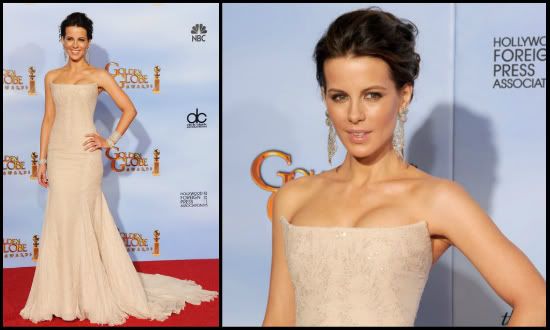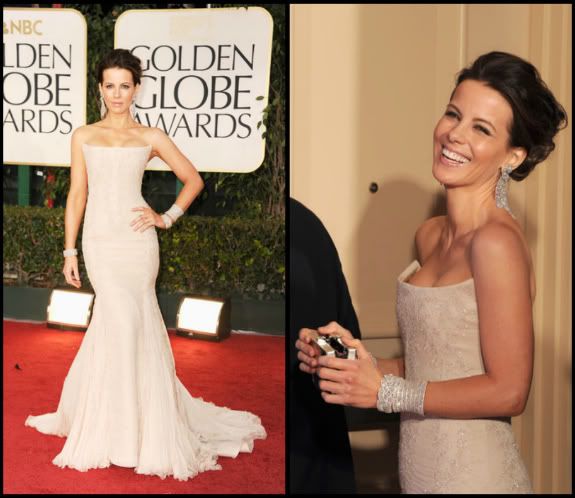 Kate Beckinsale is so damn pretty.

The color & cut of her dress are perfect.

Her hair & makeup are flawless.

The diamond earrings & bracelets complete the look.

Love. Love. Love.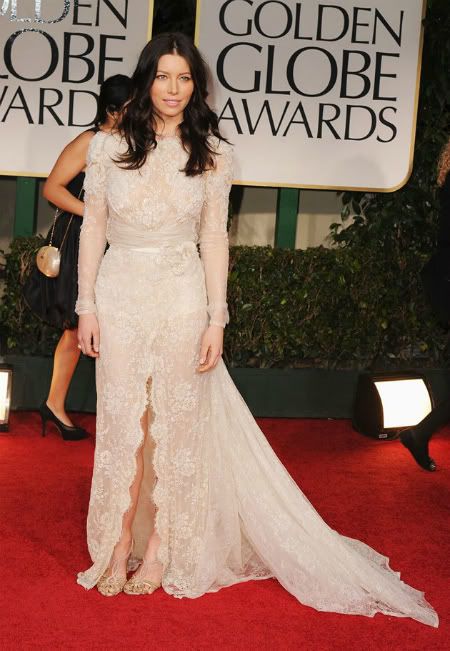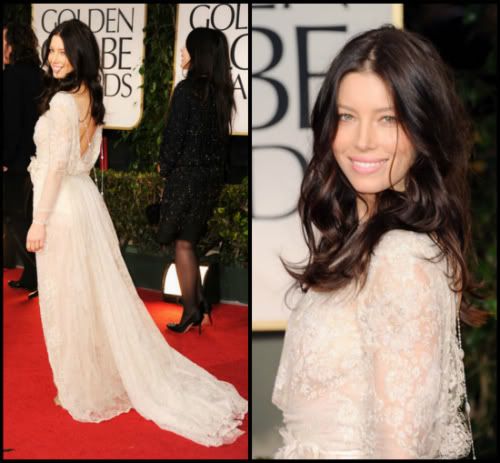 Jessica Biel is another one of those women that some love & some don't.

I personally think she's gorgeous.

The dress isn't my style, but she wears it well.

Her hair & makeup look flawless as well.

She's proof that a simple dress can look spectacular when you're beautiful.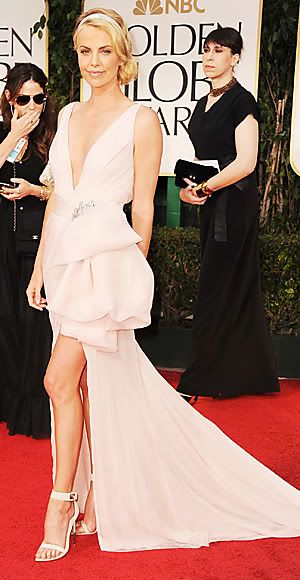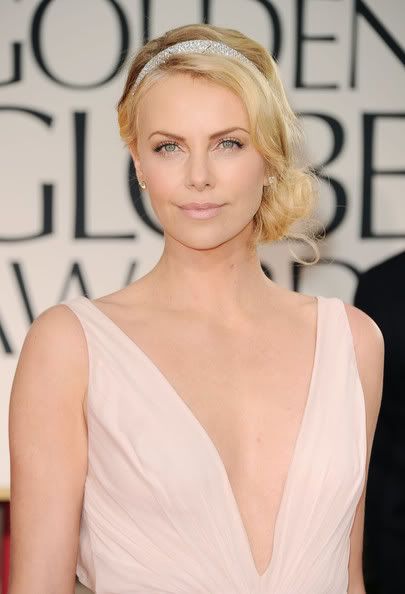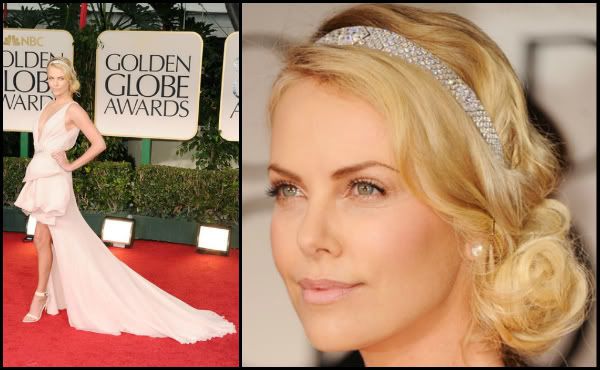 Charlize Theron is always one of my favorites to watch.

When she first hit the red carpet, I could only see her top half.

I thought she looked amazing!

When I saw the length of the dress, I hated it.

Eventually, it started to grow on me.

How can you hate the dress when she looks this good?

The more I saw her, the more I loved it.

What do you think of the dress?