Viola Davis in Marchesa

I don't usually love white dresses, but on Viola... perfection.

I love the gold detail on the bust.

I love that her accessories are understated & match perfectly.

Her hair looks great too.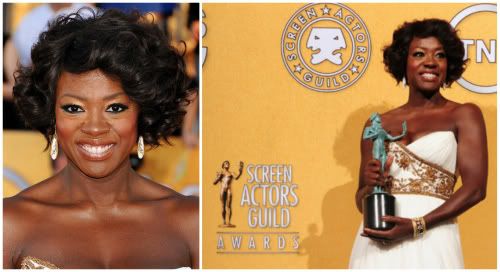 Dianna Agron in Carolina Herrera

I love love love this color on Dianna.

Even though this dress isn't new & different, it still works.

Her simple hair, makeup & jewels complete the look.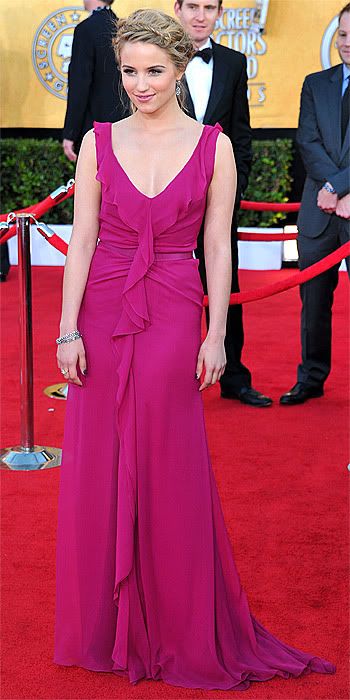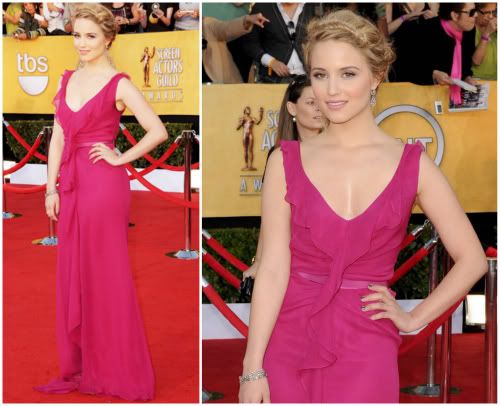 Jessica Chastain in Calvin Klein

I don't know that I would have liked this dress on anyone else.

I think Jessica is so beautiful.

For a redhead, she pulls off this blue nicely.

The glam hair and earrings are great.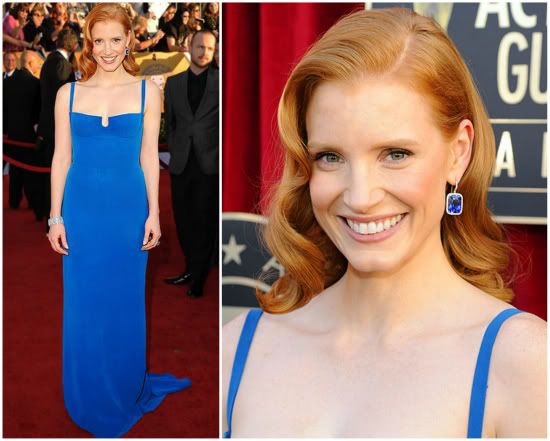 Sofia Vergara in Marchesa

I appreciate that Sofia knows what works for her and sticks with it.

If I'm being honest, I would have loved for her to surprise us.

Regardless, she always looks amazing on the red carpet.

She picked another winning dress.

The jewels & clutch really complete the look.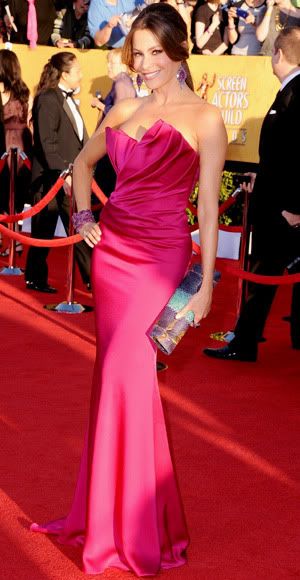 Michelle Williams in Valentino

Michelle makes my list of favorites even though I don't love the whole look.

First off, her makeup looks flawless. She has such a pretty face.

I love 3/4 of the dress. Why didn't it go all the way to the floor?

I think what I hate most is the shoes she chose. If your shoes are going to show, they need to be hotter.

Regardless, she still looks better than half the people who walked the red carpet.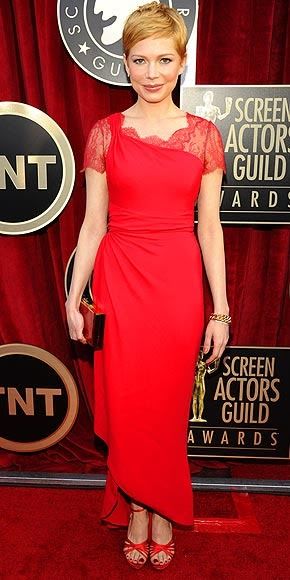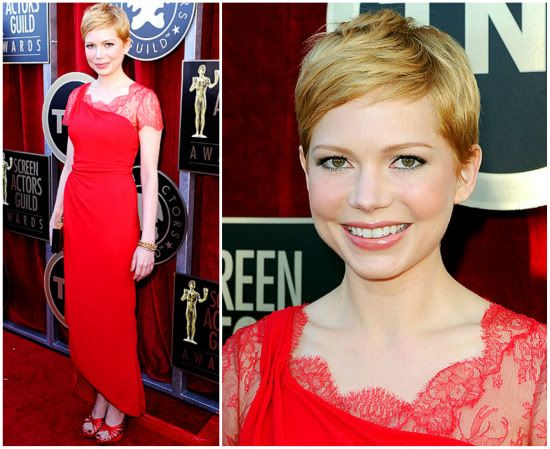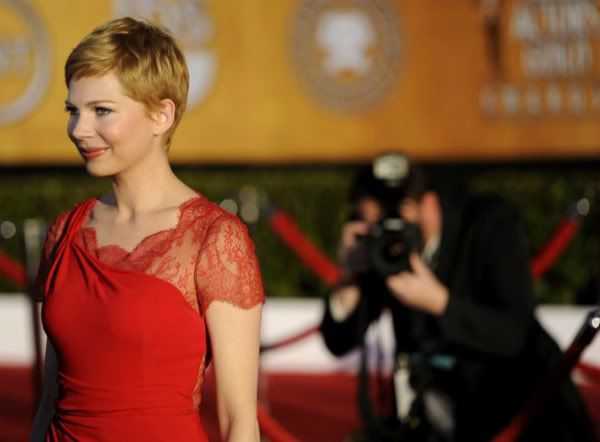 Up next... Who I Chose for Best Dressed

Do you realize who's missing?