My friend
Natalie
likes to send me random texts with tidbits of information. One day, while waiting to see the doctor, she sent me a quote from an interview Michelle Williams had with Elle magazine. She knew I'd appreciate it. She was right. I literally teared up when I read it. I've always loved Michelle, but I definitely love her a little more now.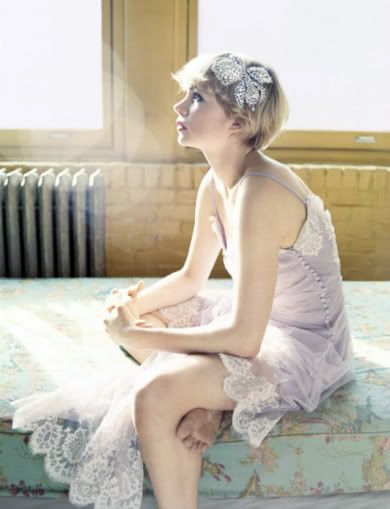 "What Matilda would love is for her mom to grow out the cropped hair,
though that's unlikely to happen any time soon."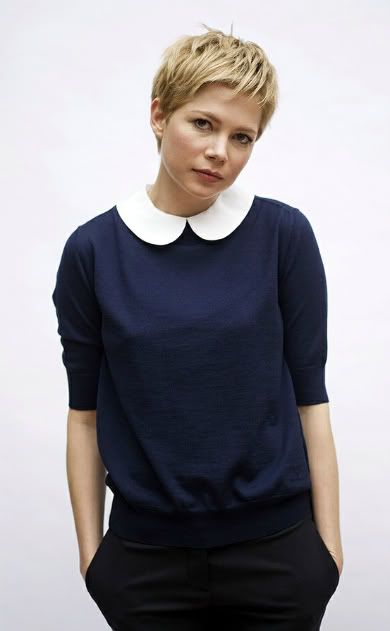 "I've really grown into it. I feel like myself with short hair.
And it's been a really long time since I had long hair, five years."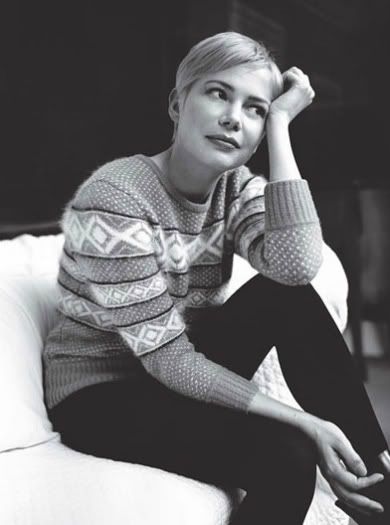 "Of course, the only people who like it are gay men and my girlfriends.
Straight men across the board are not into this hair!"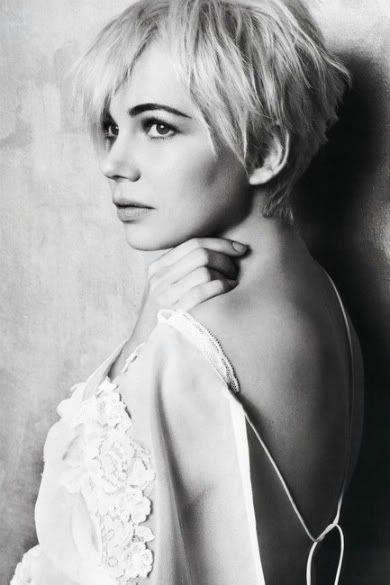 "I cut it for the one straight man who has ever liked short hair,
and I wear it in memorial of somebody who really loved it."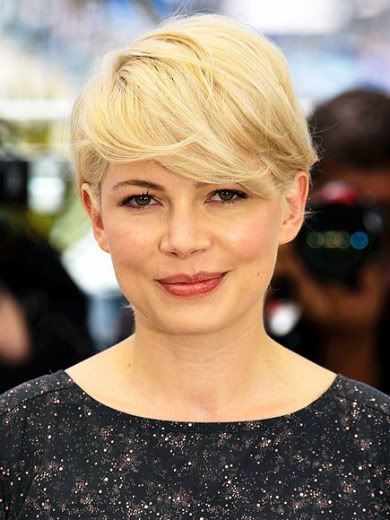 She keeps it short for Heath.
Isn't that one of the sweetest things you've ever read?