If you would have told me years ago that I'd love a redhead wearing a raspberry dress with a giant neck bow, I would have called you THE CRAZY. Somehow, someway... I really think this works. It's what I like to call a showstopper. As soon as Emma walked onto the red carpet, I had to pause the broadcast. With her skin tone and hair color, this could have turned out all wrong. With simple accessories, flawless makeup and great hair, she makes this Giambattista Valli couture dress more than work.


A lot of people think the dress would look better without the bow. I have to disagree completely.

I think the dress would lose its charm and become just another dress.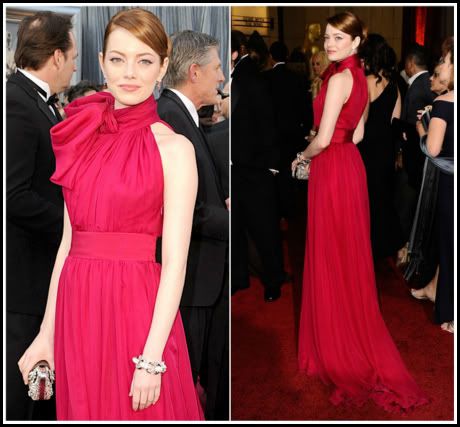 Emma Stone, you are my favorite ginger.