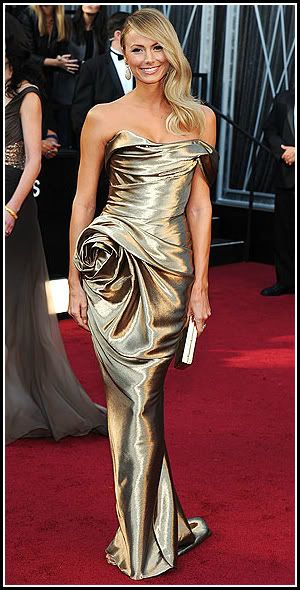 Stacy Keibler
I like the color, but not the giant flower. I also don't like the hair. She continues to disappoint me.
However, I do think I've figured her out. She tends to dress low key and keep quiet. Wise choice, Keibler elf.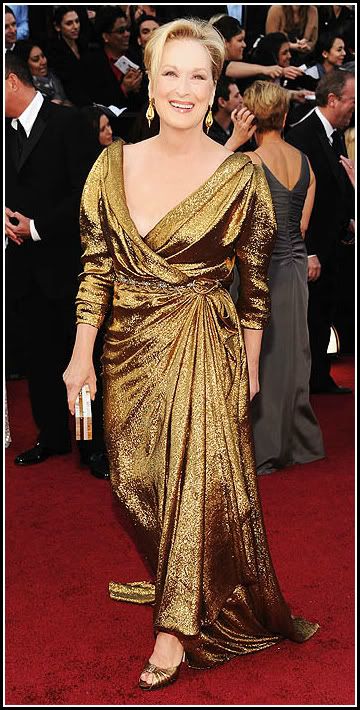 Meryl Streep
This dress is very Meryl Streep. That's all I've got.



Jessica Chastain
I love her hair and makeup. I like the dress, but don't love the dress.
It's gorgeous and different which I like. It's just not my style.
But it's McQueen. And McQueen is awesome.
So, maybe I do love the dress after all.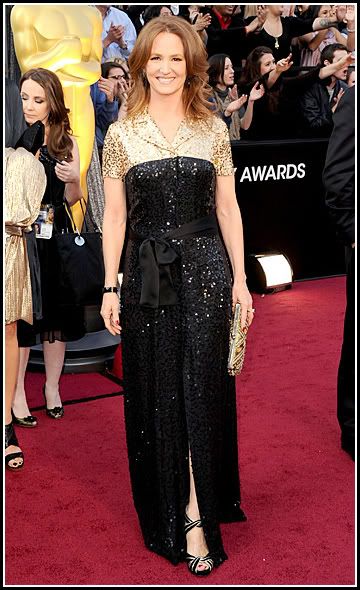 Melissa Leo
I don't like this dress at all. I'm all for age appropriate, but this is bordering on Grandma.
Cleavage would have saved it.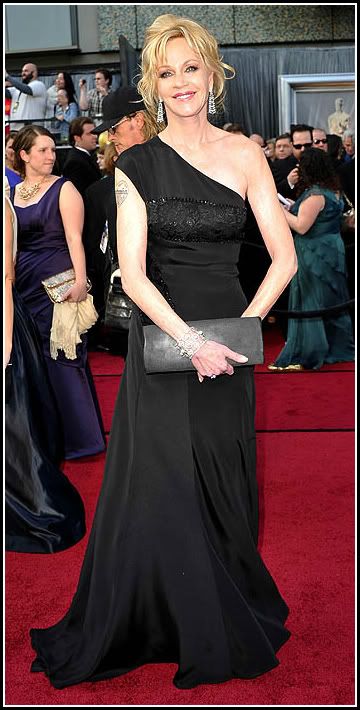 Melanie Griffith
She looks amazing, no? This is a great dress.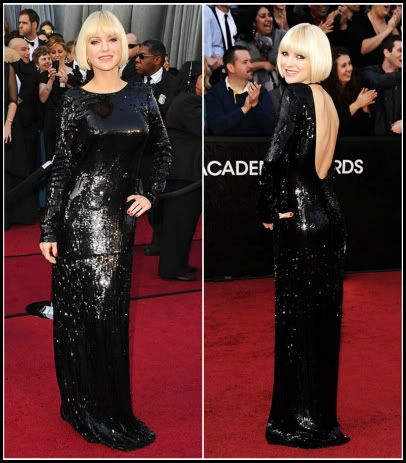 Anna Faris
I love the back.
Have her boobs always been that big?
Or is that a water bra?