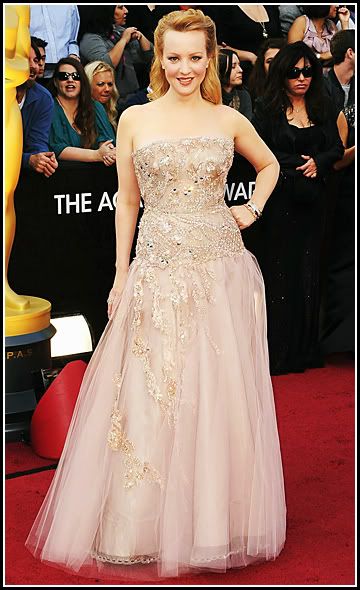 Wendi McLendon-Covey
This dress is really pretty, but it doesn't wow me.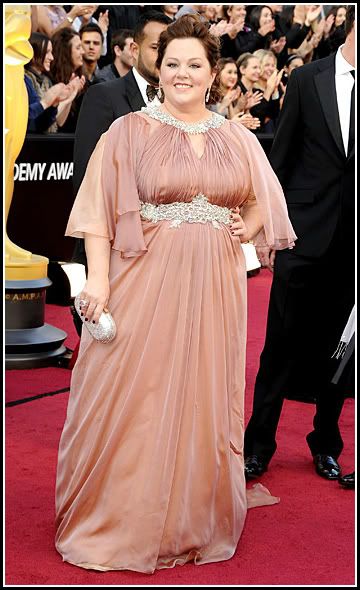 Melissa McCarthy
I love that she wore a lighter color.
The dress is great from the waist up, but the bottom is just so... wrinkly.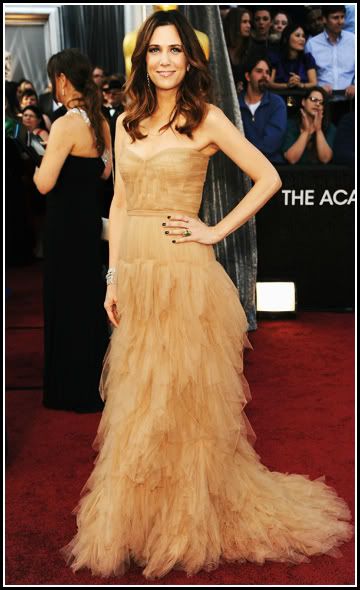 Kristen Wiig
I feel like we've seen this dress a million times.
Plus, it's totally the wrong color. Brighter and bolder would have been better.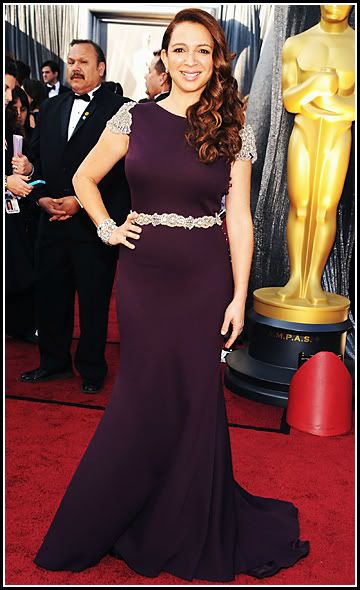 Maya Rudolph
I love this dress on Maya. The color and fit are perfect.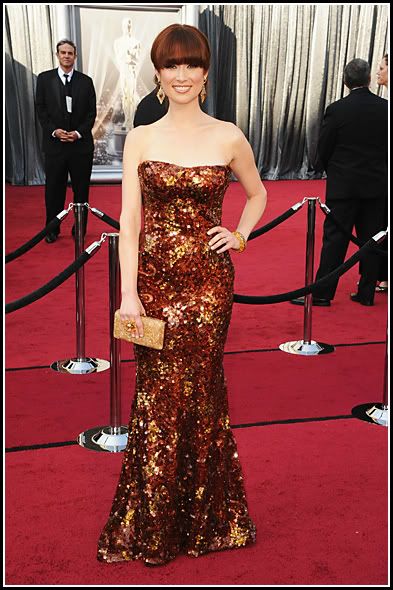 Ellie Kemper
I really can't get past the fact that her hair matches her dress.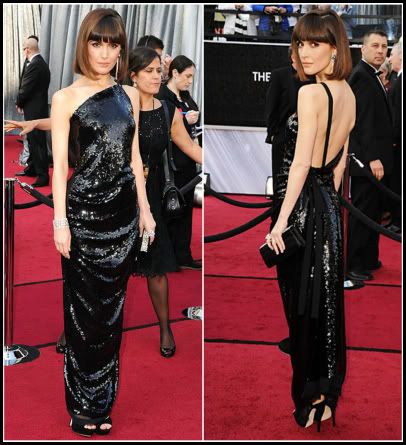 Rose Byrne
The front is boring, but the back is fabulous.
Rose has taken some tips from Ms. Jolie. Fierce.