It's time to get this party started again. Here. We. Go.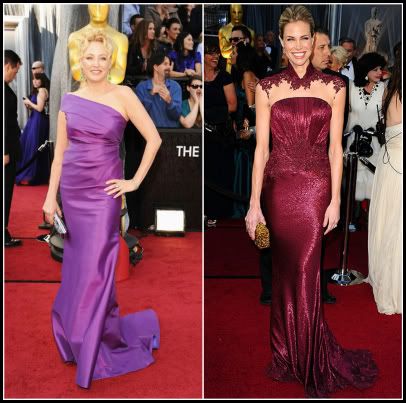 Virginia Madsen & Brooke Burns
Ladies, I'm bored.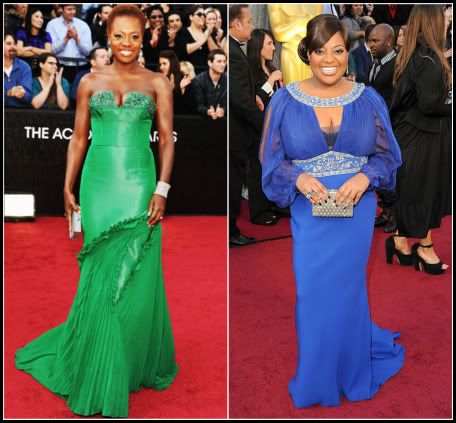 Viola Davis & Sherri Shepherd
These are two great colors.
Viola looks amazing in this green Vera Wang.
I'm not totally on board though. Something about it is a little weird for me.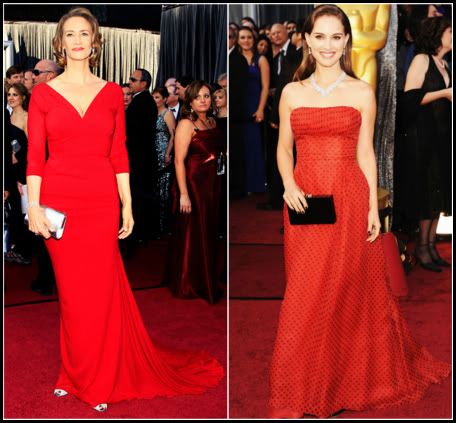 Janet McTeer & Natalie Portman
I really like Natalie's dress because it's different.
Red. Love. Polka dots. Love. Diamonds. Love.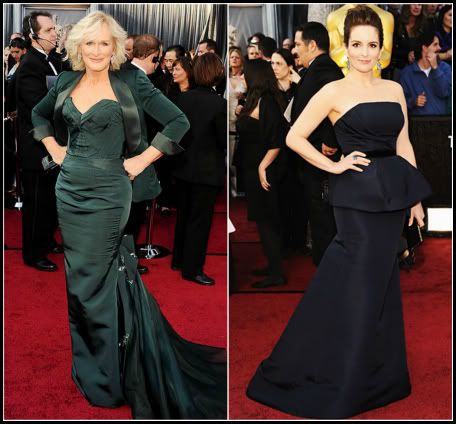 Glenn Close & Tina Fey
Glenn chose a great dress in a great color. I love that it has a jacket.
I love love love Tina's dress. I'm definitely a fan of peplum... oh so girly!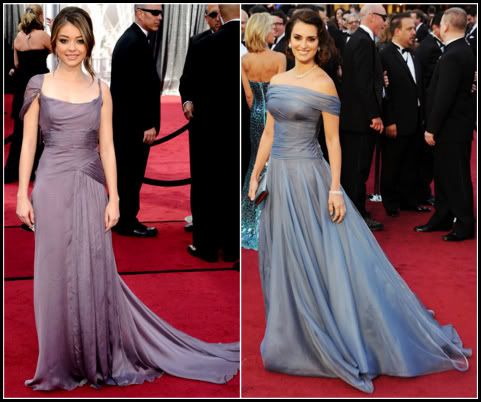 Sarah Hyland & Penelope Cruz
Sarah - Blah
Penelope - Beautiful