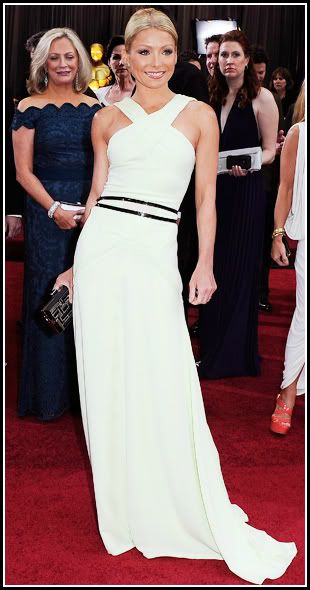 Kelly Ripa
This is a great dress, but it's a bit casual for the Oscars.
Speaking of the Oscars, anyone know why she was there?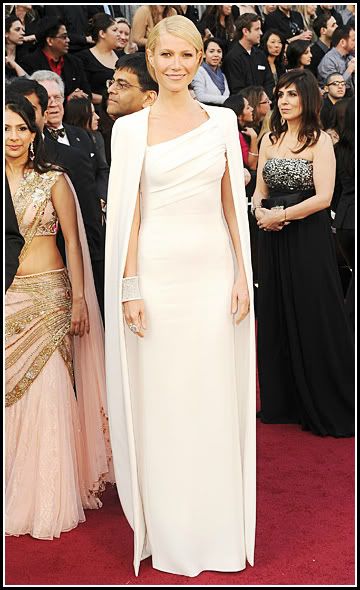 Gwyneth Paltrow
I liked this on the red carpet, but the cape threw me off.
When she presented later without the cape, I fell in love.
This dress is cut beautifully. It's simple, classic and gorgeous.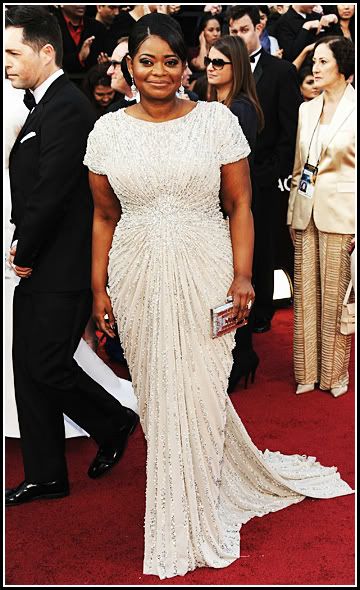 Octavia Spencer
This dress suits Octavia perfectly. Great color. Great fit.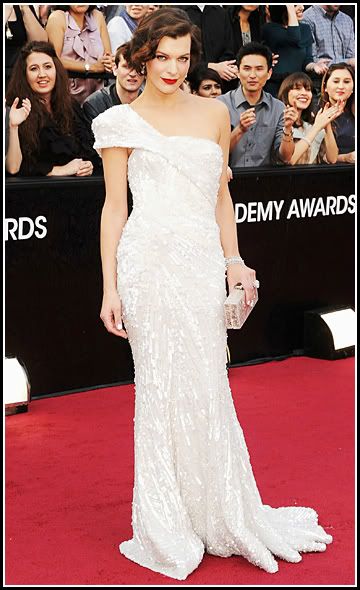 Milla Jovovich
First of all, Milla is drop dead gorgeous.
Second of all, this Ellie Saab dress is amazing.
This was her first time at the Oscars.
Great hair. Great makeup. Great dress. Well done, Milla.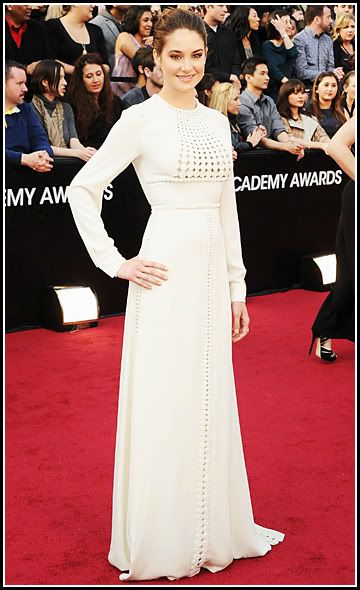 Shailene Woodley
A lot of people on Twitter loved this dress.
I just can't get on board.
It's totally blah.
You're 20. Show some skin.



Jennifer Lopez
I love J.Lo. I really do.
But, you're older and a mother of two.
Even though your body is bangin' and you're breathtakingly beautiful, there's this thing called... mystery.
You don't have any.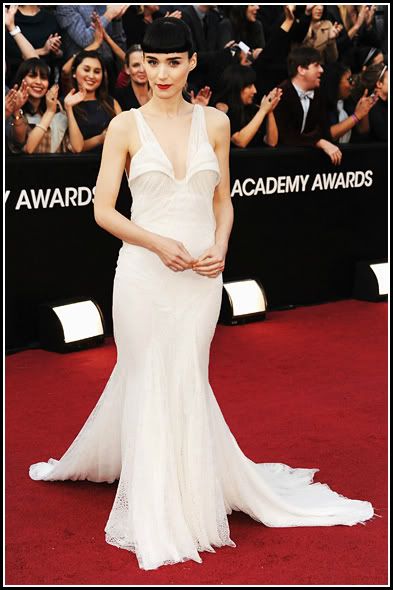 Mara Rooney
I hated this at first.
Then, after seeing her three or four times, I almost started to like it.
I think if the bust of the dress didn't have eyelids, it might be ok.
It seriously looks like her eye boobs are blinking.