I've been wanting to start a new feature here at Handbags + Handguns. I racked my brain to come up with the perfect mix of fabulous for you: celebs and fashion. So, today, that's exactly what you get. I introduce to you...
A Hit, A Miss & A Hot Mess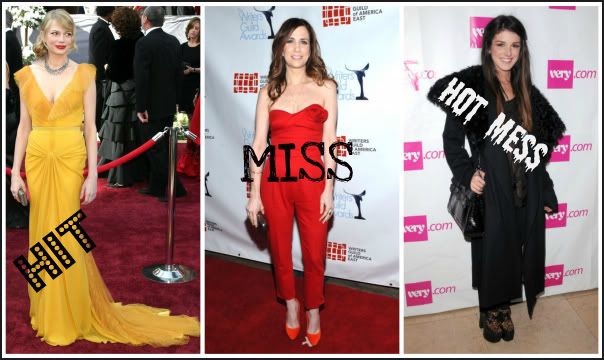 Hit - David & Harper Beckham
The Beckhams recently lunched together in NYC. David wore a striking grey suit. Harper wore a sweater dress in a lighter shade of grey with a white beanie and white tights. Seriously, how precious are these two?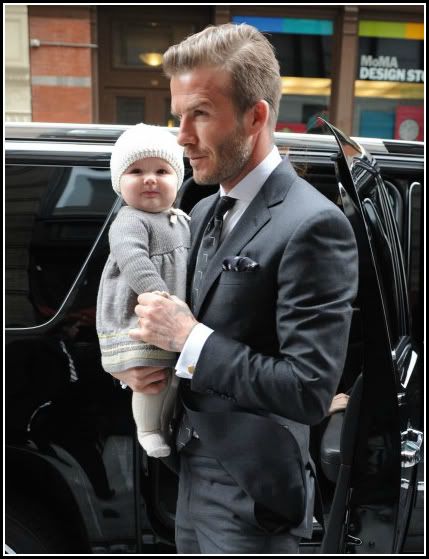 Miss - Jessica Chastain
Jessica Chastain is gorgeous and usually looks great. This week, when she attended the Vanity Fair and Juicy Couture "Vanities" anniversary party, she did not get it right. The style. The print. The shoes. I don't know what girlfriend was thinking, but this is not cute. Seriously, why would you wear those shoes with that dress?
Or is it a suit? Either way, it's just wrong.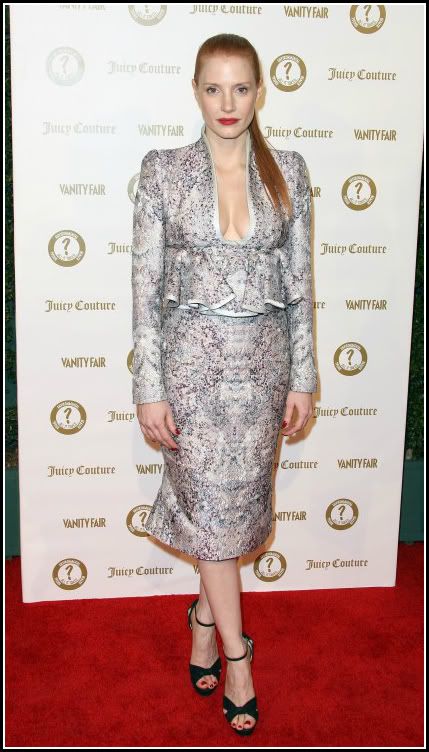 Hot Mess - Ashanti
Ashanti wore this thing to a fashion show this past week. I don't know what you'd call it other than a hot mess. It almost looks like something Cinna would have made Katniss wear in The Hunger Games to distract her competition. Ashanti, if you're listening, that's not a compliment.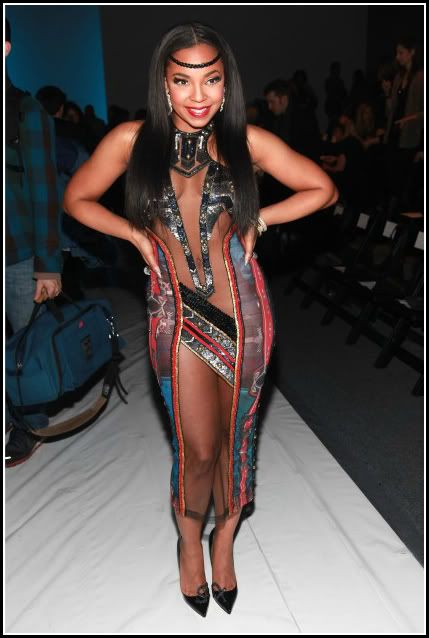 Wasn't this fun?