from
Deals, Steals and Heels
Who's the one celebrity you just want to bitchslap into oblivion... and why?
Kim Kardashian is definitely at the top of the list. The only things I like about Kim are her flawless makeup and shoe collection. She wouldn't have either if she weren't such a famewhore. I'm sick of her voice, her face and her family. If I thought she was actually doing something worthwhile for society, maybe I wouldn't dislike her so much.
Coming in 2nd, 3rd, 4th, and 5th are...

Lindsay Lohan & the cast of The Jersey Shore



Chris Brown & Courtney Stodden
from
Christina's Pop Life
Who were your childhood crushes?
I didn't have to think long and hard about this one. There were four fellas who graced my walls back in the day. In no particular order, there's Kirk Cameron, Jason Priestley, Bret Michaels, and Jordan Knight. It's funny how times change. I only think two of the four guys are still attractive today. Well, two if Bret Michaels keeps his bandana on. I'm really afraid of what might be happening underneath there. Can you guess who the other guy is?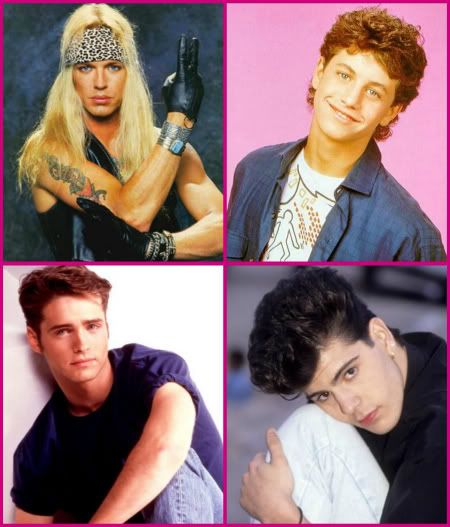 When did you start loving Britney?
I've loved Britney since the day this video debuted back in 1998. I can't remember why I loved it so much. Was it the voice, the hair, the provocative clothes, or the beat? If I had to guess, I'd say it was all of the above. What I can say with certainty is that I've loved Britney for over thirteen years. I've stuck by her through the good, the bad, the crazy, and the ugly. Britney is my homegirl for life.
Who introduced you to Twilight?
If I remember correctly, my friend Nicolette started the books first. Word spread in our group. Books were passed back and forth. Or, in my case, they were purchased because I couldn't wait my turn. There were sleepless nights, unfed children, unwashed laundry, and dreams of sparkly vampires during this time. After each of us had at least finished the first book, we went to see Twilight in the theater. The rest is history.


If you have more questions, feel free to ask. This is fun!