I saw The Hunger Games not once, but twice this weekend. I went to the midnight premiere with the girls then dragged The Hero to see it on Saturday. The Hero said, "That was a f***ing good movie! I can't even put into words how much I loved it. I went in with high expectations and did not leave disappointed. First off, I'd like to thank the casting director for picking the best possible cast. I had my doubts early on, especially with Josh Hutcherson as Peeta, but I'll be the first to admit I was wrong.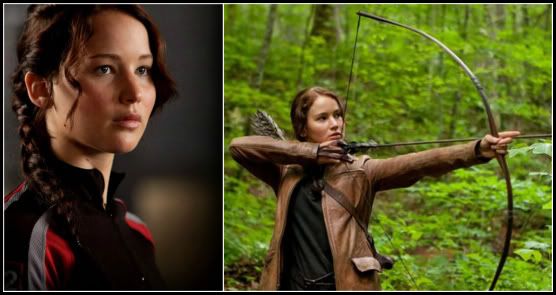 Every single actor was perfect for their role. Just like the book, Peeta grew on me with every scene until I fell madly in love with him. Jennifer Lawrence nailed Katniss. She was fierce, humble and caring. Don't even get me started on the girl who played sweet, precious Rue. I laughed. I cried. I held my breath. I certainly can't go without mentioning Elizabeth Banks, Woody Harrelson, Lenny Kravitz, Stanley Tucci, Wes Bentley, Donald Sutherland, and Liam Hemsworth. They were all so phenomenal.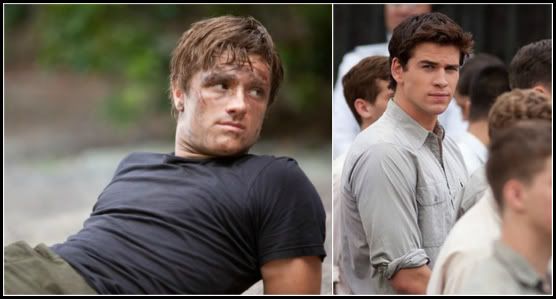 Anytime one of your favorite books is turned into a movie, you have to accept that they'll make changes. For the most part, I was able to look past a few small discrepancies. I know they can't squeeze every detail in, but the scene where Haymitch falls off the stage at the reaping should have been included. This drunken mishap was televised for all to see. Katniss and Peeta talked about it several times. For me, it was a laugh out loud moment. Other than this scene being left out, I have no major complaints.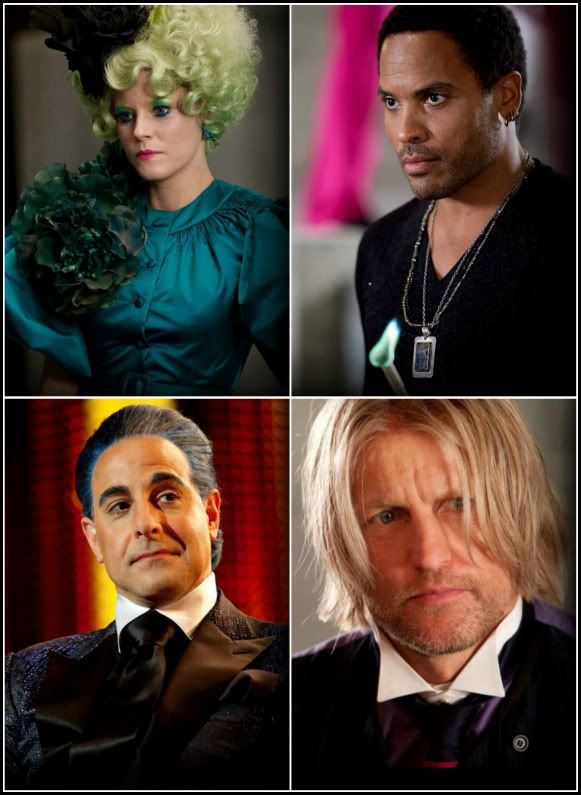 Along with my love of the impeccable cast, I was also extremely pleased with the design of The Capitol. It's like they pulled the images right out of my brain. The buildings, the people, the clothes, the food, and the training facility were all brought to life exactly as I pictured them. Ultimately, by the end of the movie, I could only think of one thing.
How soon until Catching Fire?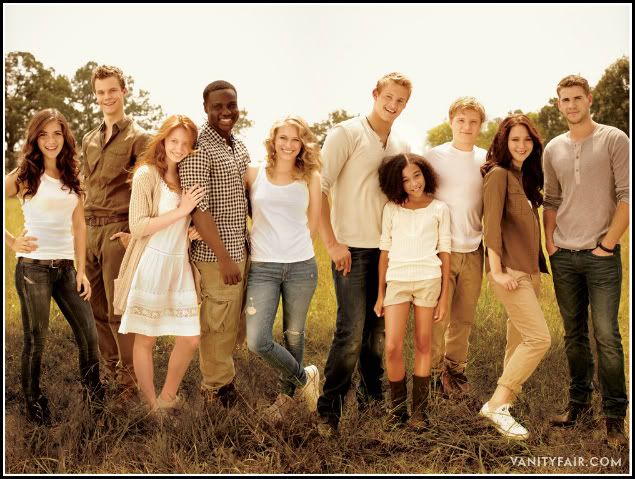 November 2013, people.