In case you didn't know, this girl loves sports. You may have heard me mention the Seminoles from Florida State a time or two. The Hero is a huge fan, so I obviously adopted his team like they were my own. Even though I root for the Noles, I'm a Kentucky girl at heart. My love for the Wildcats started in 1988 when I was in fourth grade. I obsessed over the UK cheerleaders, as they were the best in the nation, and watched games so I could see them perform during halftime. Soon after, I fell in love with the rest of the school. Blue was also my favorite color. And, as they say, the rest is history.
For years, being a Kentucky fan in Tennessee wasn't a big deal. Now, people curse me. The current coach at Kentucky, John Calipari, used to coach at the University of Memphis. He left Memphis to take his dream job with Kentucky. Here we are three years later and the fans are still bitter. People like to give me a hard time about being a UK fan, including my own family. I smile and take the digs like a champ.
After last night's win, we are National Champs once again. I screamed and cried like a lunatic. I took pictures of myself in front of the tv, blasted my excitement all over Facebook and promptly ordered a t-shirt today.
This Cats fan couldn't be happier!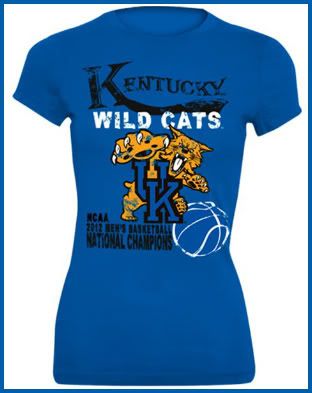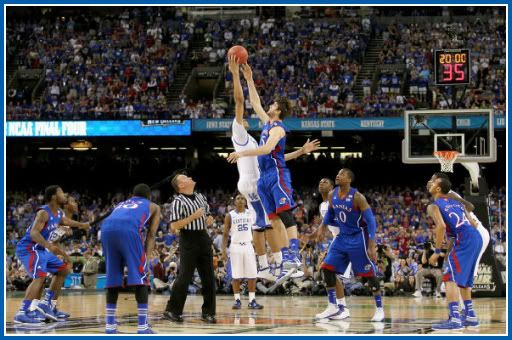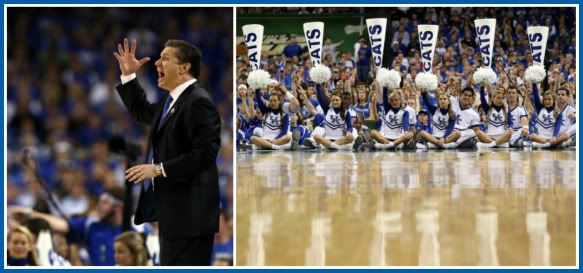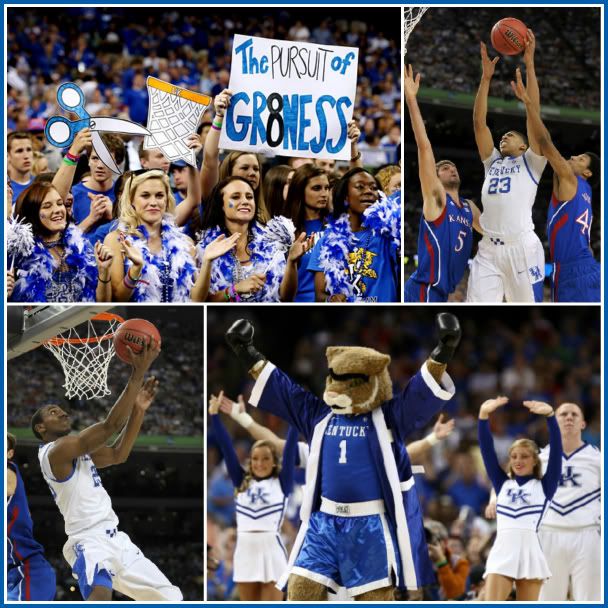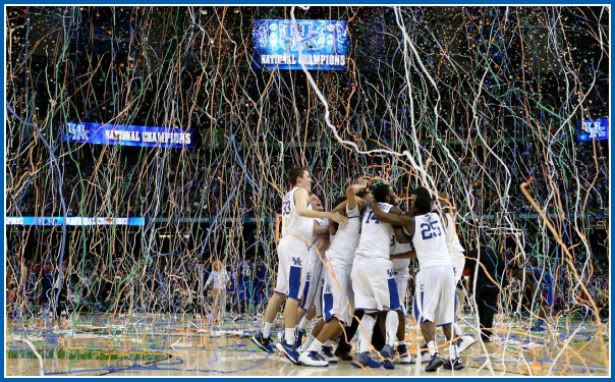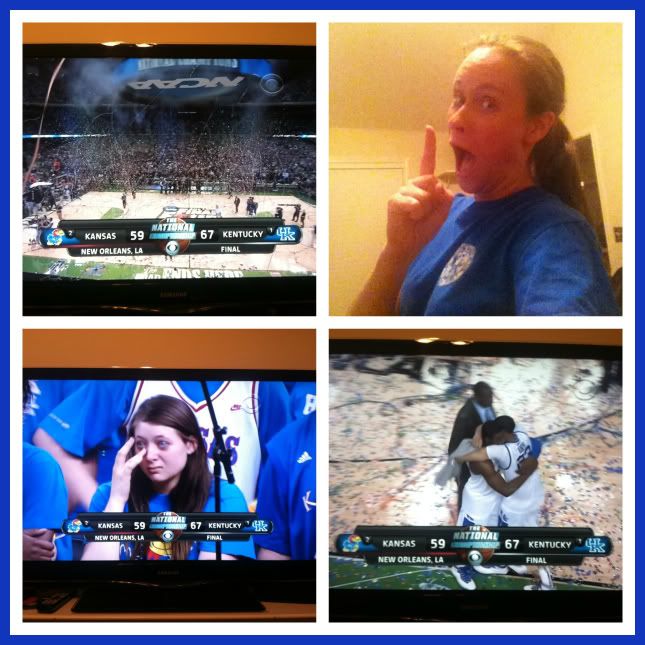 Fun Fact:
I was accepted into the freshman program at the University of Kentucky during my senior year of high school. Unfortunately, the out-of-state tuition was too much for my family to afford. Even though I wasn't able to attend, I consider myself to be an honorary alum. I still have the acceptance letter and brochure tucked away somewhere.
all images via the Big Blue Nation