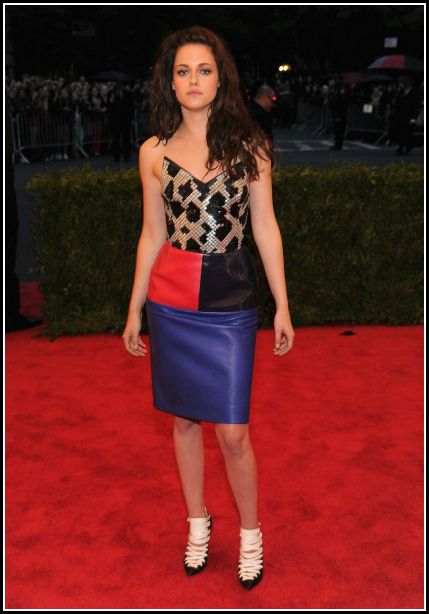 Kristen Stewart, Balenciaga dress + heels
This dress is just too weird for me.
There's too much going on.
I don't like the shoes with it either.
She looks rather happy about it, no?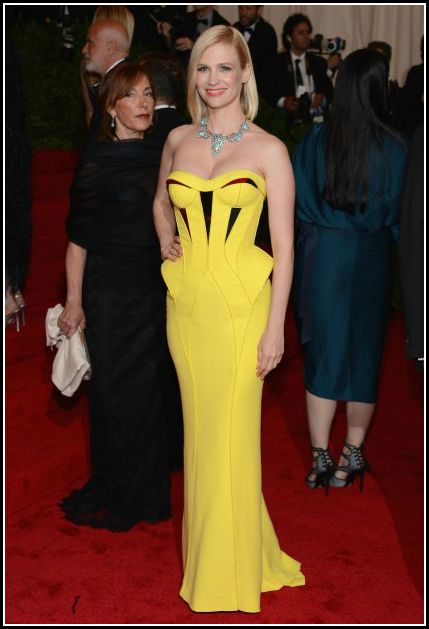 January Jones, Atelier Versace
I don't love this color on a blonde.
I thought the cutouts were black at first. They're actually maroon-ish.
This makes me like the dress even less.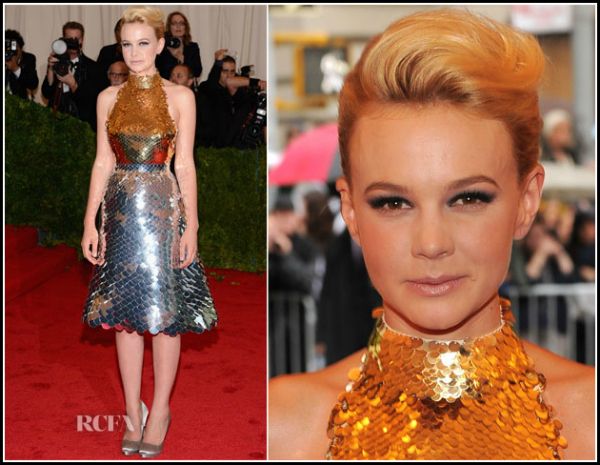 Carey Mulligan, Prada
I don't particularly like this, but she makes it work.



Christina Ricci, Thakoon
Let's see.
1. The dress is bigger than she is.
2. It looks like the dress has sprung a leak.
3. Cream goo is everywhere!



Karolina Kurkova, Rachel Zoe
The dress is beautiful.
Her makeup and earrings are great.
Why the headpiece?