Every year I say I'm going to cover the Met Gala and never do. Even though I'm a little late, I'm going to
get it done
. The Costume Institute Gala, also known as the Met Gala or Met Ball, is regarded as the top social event of the year in New York City. Fashion experts and style magazines consider it to be the world's best red carpet event. The gowns always tend to be a little over the top. If you find a dress that's a little too much for the Globes or Oscars, you save it for the Met Ball. If anyone wants to pay my way next year, I'll gladly go and wear your design. Tickets cost roughly $25,000.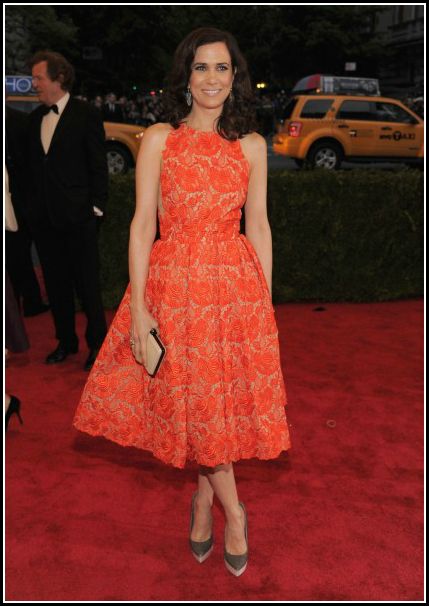 Kristen Wiig, Stella McCartney
I love the color.
I feel like the dress should have gone to the floor though.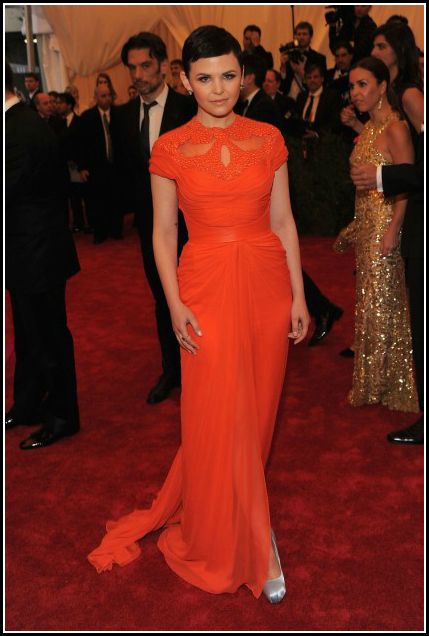 Ginnifer Goodwin, Monique Lhuillier
Again, I love this color. It looks great on Ginnifer.
I don't love or hate the dress.
I just wish she'd smile because she's so pretty.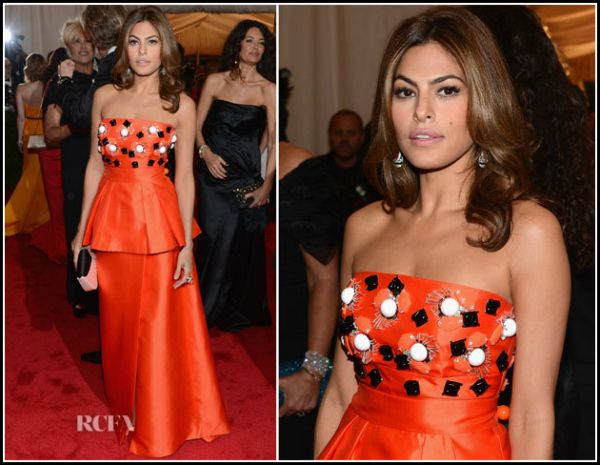 Eva Mendes, Prada
For crying out loud, she's Ryan Gosling's girlfriend.
For that reason alone, she should have done better.
I don't really like this at all.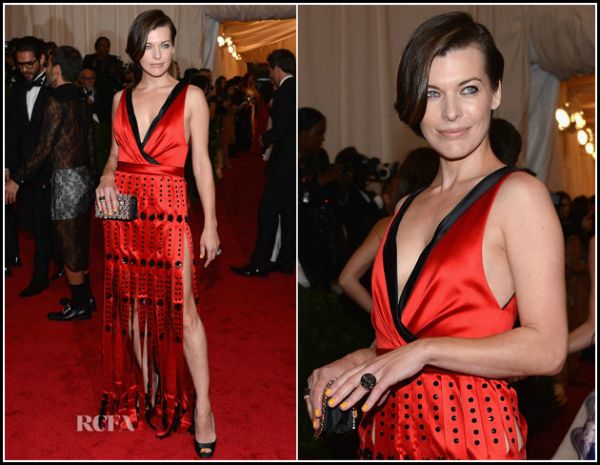 Milla Jovovich, Prada
Milla has always been one of my favorite models. She's gorgeous.
I don't like this dress either.
The strips are just weird.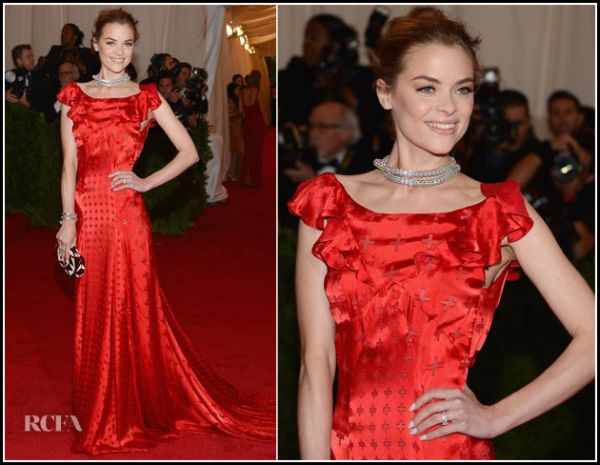 Jaimie King, Topshop
I like Jaimie in red, but the dress isn't impressive.
I'm bored.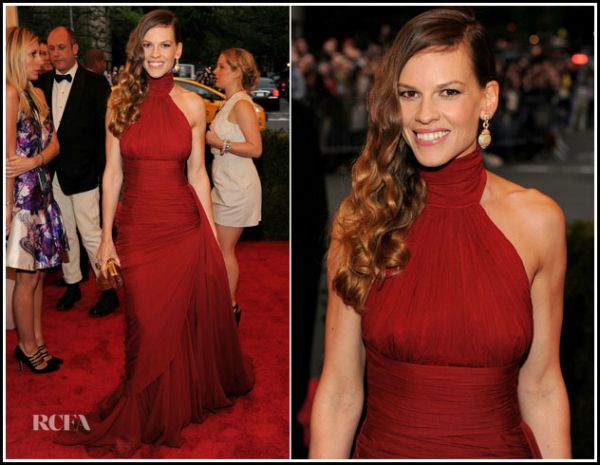 Hilary Swank, Michael Kors
The dress is pretty enough, but rather safe.
If I'm being picky, and I totally am, she should have worn her hair up.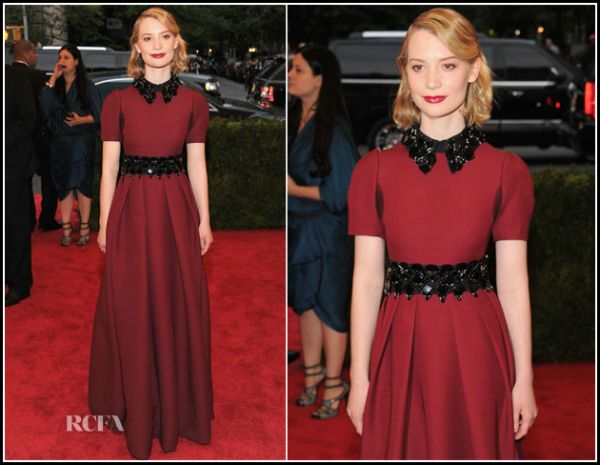 Mia Wachowski, Prada
Surprisingly enough, I don't think the dress is hideous.
I just don't think it suits Mia.
Maybe Diane Keaton?