Amber Heard, Zac Posen
I'm so over the strapless mermaid look.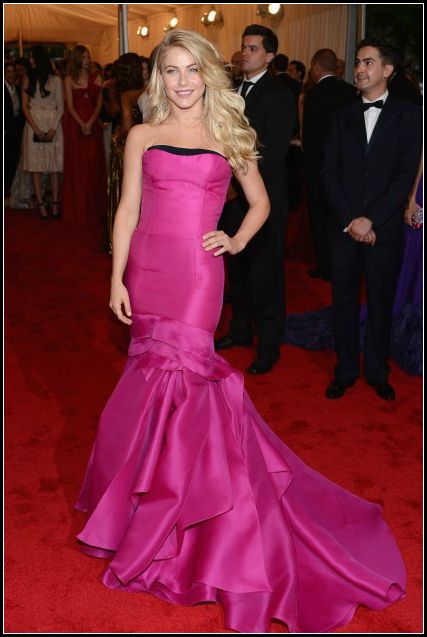 Julianne Hough, Carolina Herrera
Girlfriend needs some color on her lips. She looks washed out.
I love the touch of black on the dress.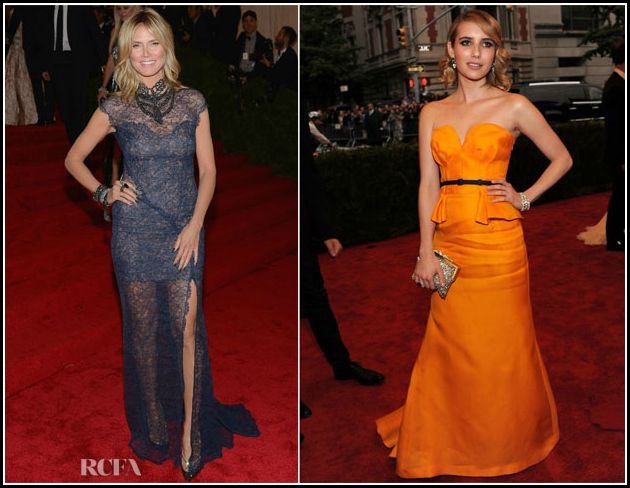 Heidi Klum & Emma Roberts, Escada
I like both of these.
Emma's is a tad wrinkled though.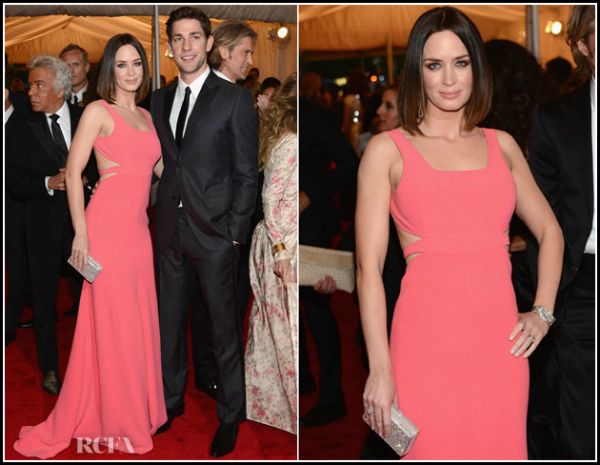 Emily Blunt, Calvin Klein
The dress is simple, but I like it.
It's a pretty color on Emily too.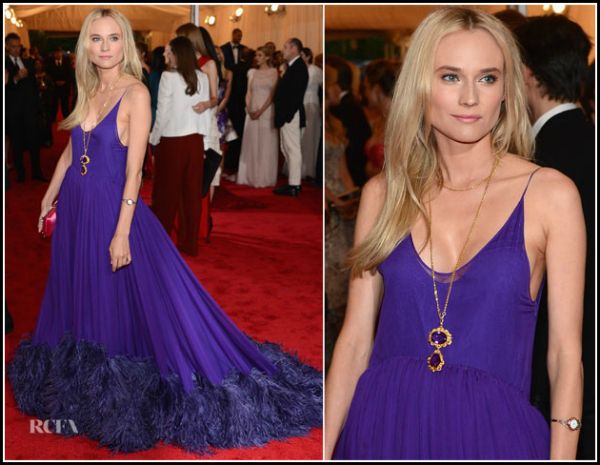 Diane Kruger, Prada
A Prada dress I almost like...
I just wish it didn't fit like a loose tank on top.



Kate Bosworth, Prada
Kate is so pretty, but I wish she'd eat a couple burgers.
I like the colors of the dress.
Her makeup looks good, but I'm not sure what I think of the matching lipstick.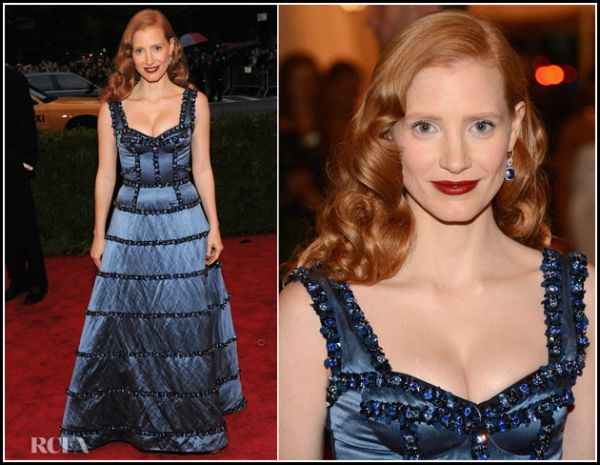 Jessica Chastain, Louis Vuitton
I like the color, but that's about it.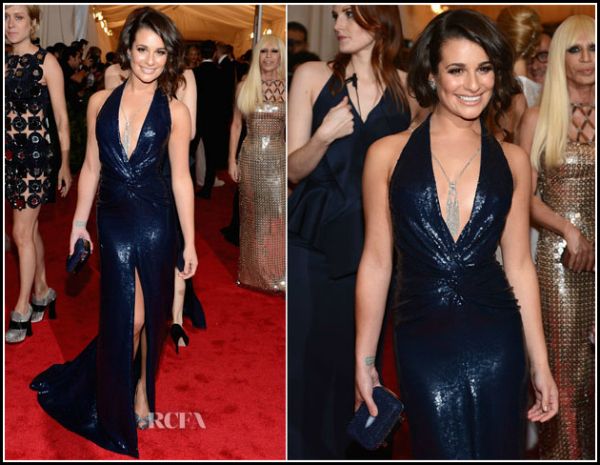 Lea Michele, DVF
Lea really irks me.
The dress is too shiny and shows too much chest.