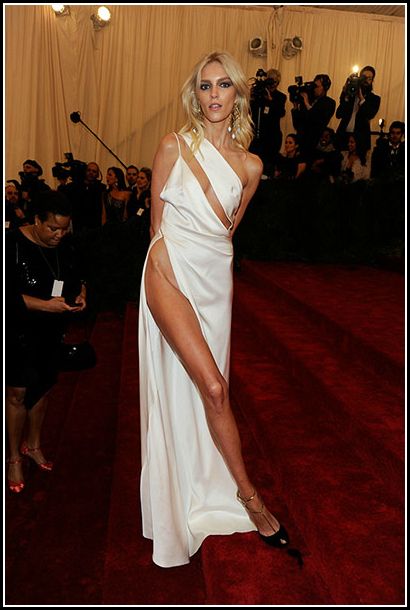 Anja Rubik, Anthony Vaccerello
I think her bandages are falling off.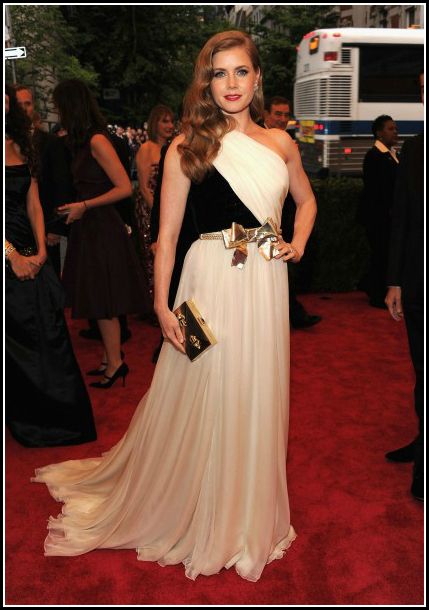 Amy Adams, Giambattista Valli
The gold lamé bow ruins the dress.
It would have been prettier without it.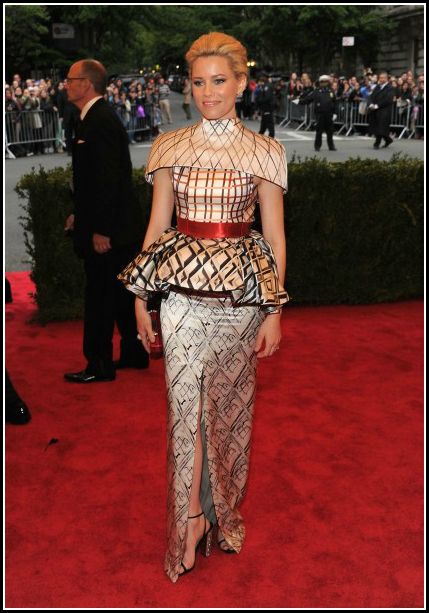 Elizabeth Banks, Mary Katrantzou
There's just way too much happening here.
It looks like a rich kid's paper mache project gone wrong.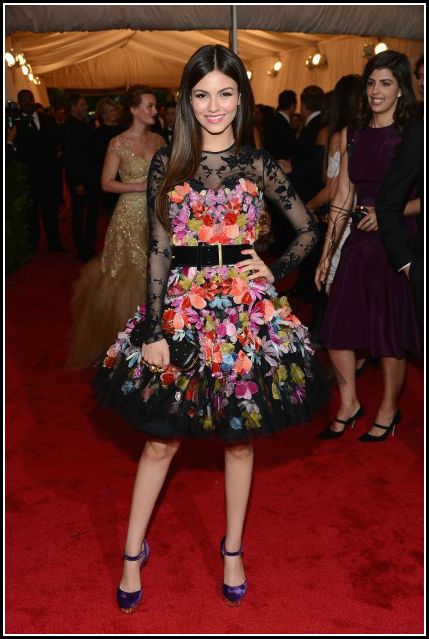 Victoria Justice, Alexander McQueen
I was surprised to learn this dress is McQueen.
I don't like it because it's just too floral.
I'm weird like that.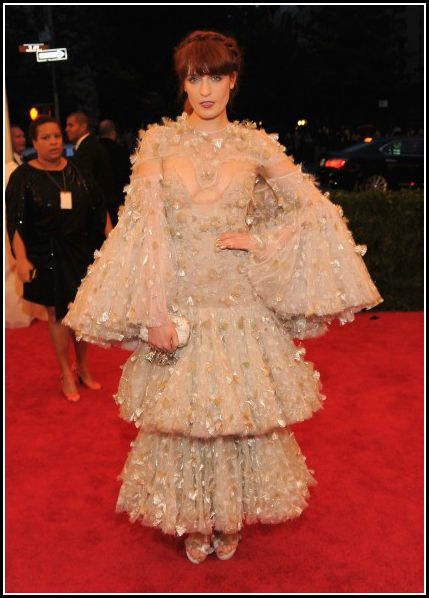 Florence Welch, Alexander McQueen
This is just too strange.
The color works with her red hair though.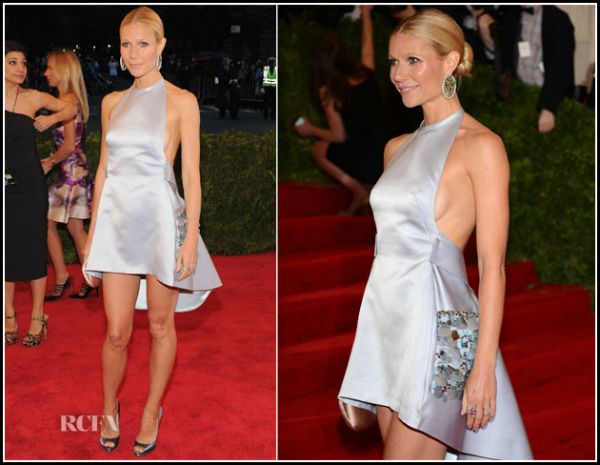 Gwyneth Paltrow, Prada
This seals Prada's fate for me.
This is an apron.
And Gwyneth forgot to wear clothes under it.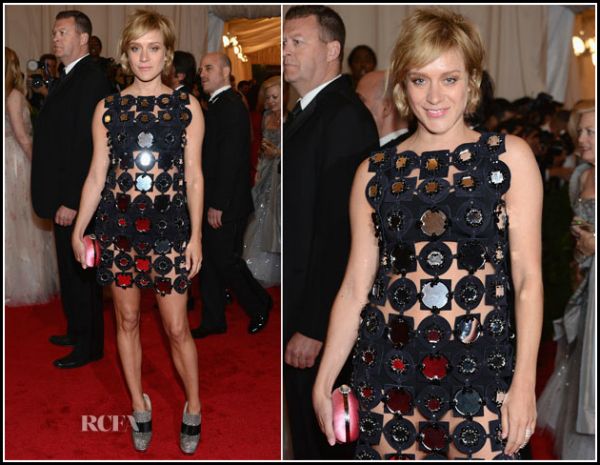 Chloe Sevigny, Miu Miu
Chloe loves to wear odd frocks.
This one's no different.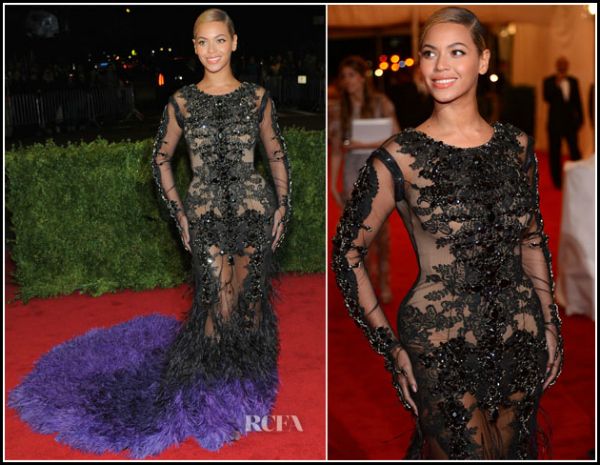 Beyonce, Givenchy
Most of Beyonce's dress is sheer.
Apparently there was a tiny wardrobe malfunction
and her buttocks made an appearance.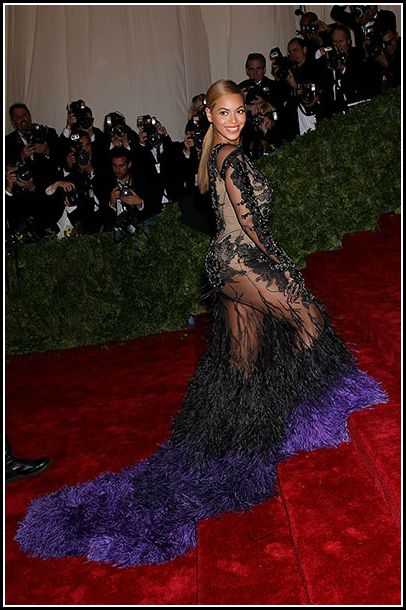 The dress could have worked if it left more to the imagination.