Thanks to Pinterest, bloggers and the popularity of do-it-yourself internet tutorials, plain nails are no longer in. Many women are going outside of their comfort zone when it comes to their manicures. The Olympic athletes are no exception. Here are a few of the fun manicures spotted in London this year.
Allison Schmitt, USA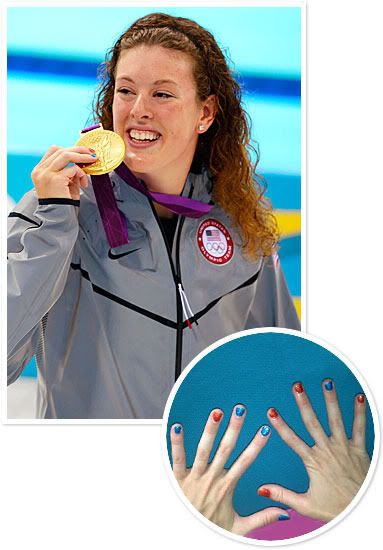 Venus Williams, USA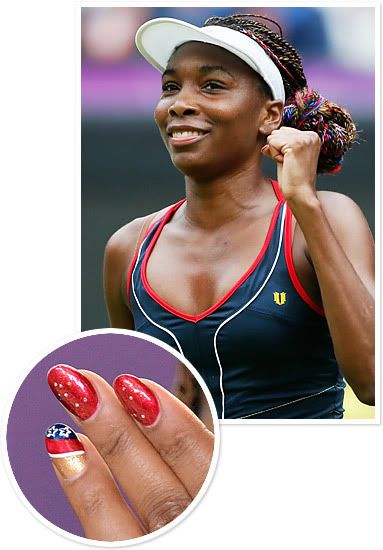 Rebecca Adlington, Great Britain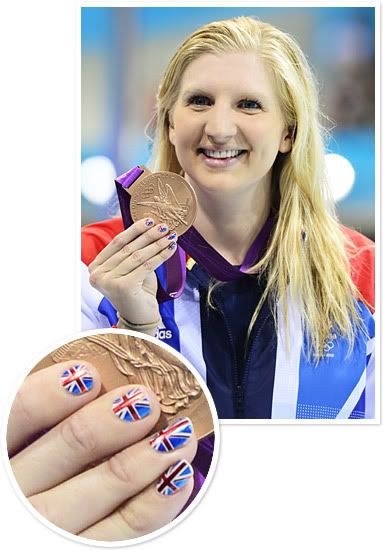 Missy Franklin, USA



Aimee Willmott, Great Britain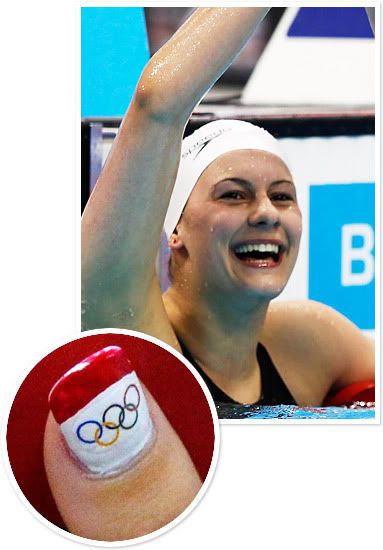 Miriea Belmonte García, Spain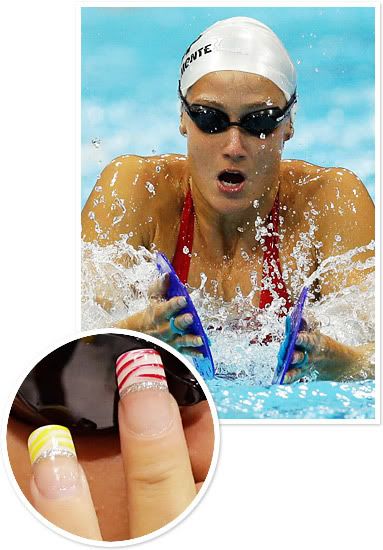 Zsuzsanna Jakabos, Hungary



Carolina Colorado Henao, Colombia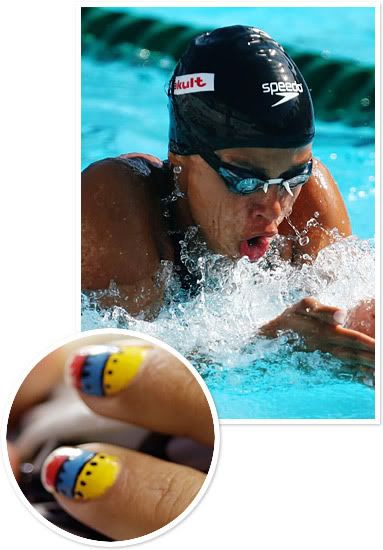 Coralie Balmy, France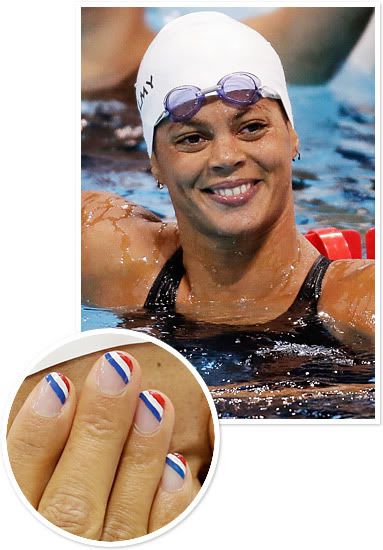 Constanze Siering, Germany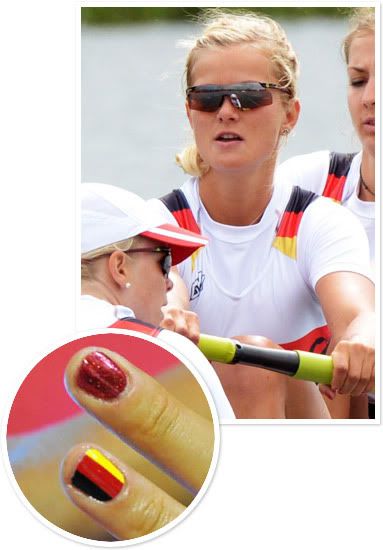 Misty May-Treanor, USA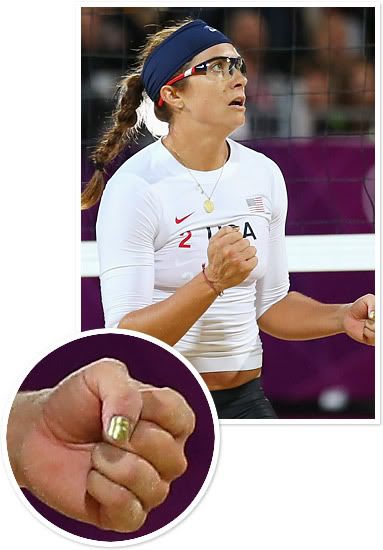 Amy Oliver, Great Britain



Kateryna Palekha, Ukraine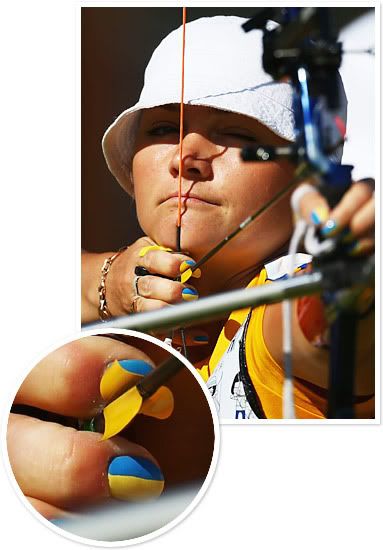 images via InStyle

On Monday, I'll show you my own Olympic-inspired mani.