Sometimes, when I'm in a blogging funk, I have to search for inspiration. Even though I have several posts lined up, I felt like I was missing something. What's something I haven't blogged about before? What will get my readers talking? Over the last two weeks, I've neglected my favorite blogs because of the Olympic games. Tonight, I started to catch up and found just the inspiration I needed. Beth from
Shenanigans of a Southern Redhead
recently cleaned out her childhood closet and found some great things to share with her blog followers.
What a perfect idea! Even though I didn't need to clean out my closet, I knew I had to share some of the items from my
white box
. You see, I have this old white cardboard box that holds several mementos from my younger days. There's newspapers from high school, ribbons, awards, pictures, movie and concert stubs, and various other items.
Here are just a few of the random things I kept.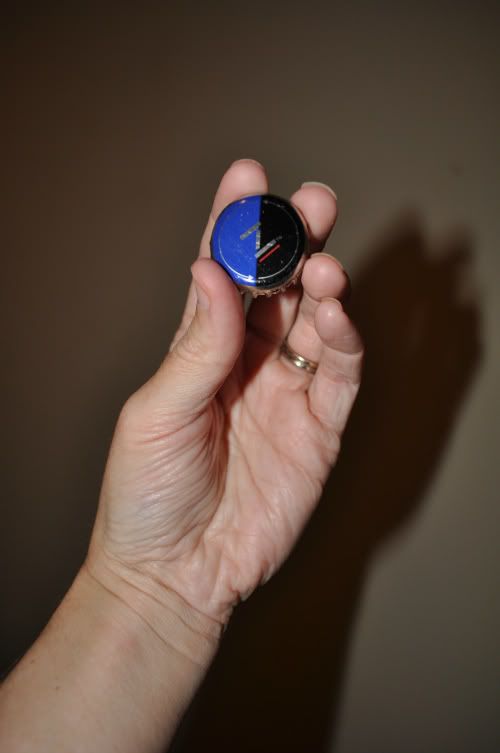 A Zima bottle cap
Why on earth would I save this? Let me tell you. This bottle cap is from the first high school party I attended. This guy, we'll call him JC, threw a party because his parents were out of town. I rode with two of my girlfriends to the party after telling my mom we were going to play miniature golf. (My mom knows the truth now.) I drank for the first time at this party. I was 16, so it didn't take much before I was feeling a little tipsy. I had 2 Zimas and 1 beer. The party was pretty eventful. There was strip poker, dancing, puking, and a fight in the front yard. I also met a boy. You had to know there was a boy, right? One of my guy friends brought his older college friend to the party. He got my number before I left and we ended up dating for three years. ♥♥♥ presh ♥♥♥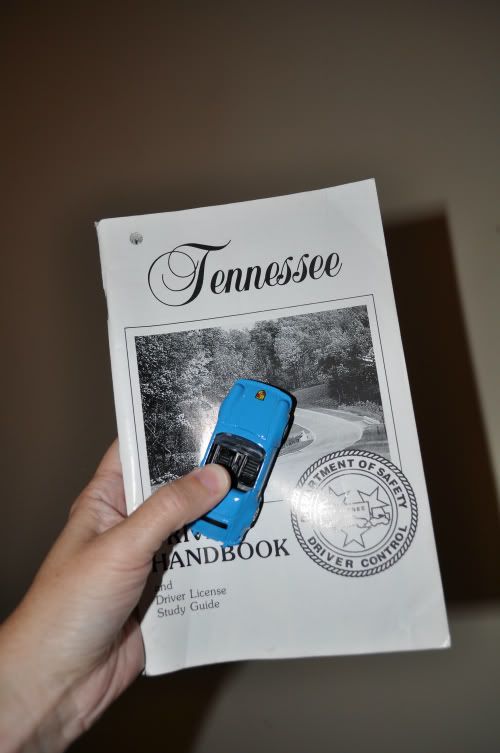 A blue toy car & a TN driver handbook
The juniors gave each of the seniors a gag gift at senior prom. Since I'd recently wrecked my blue
1975 Chevy Nova
, the youngsters thought it appropriate to give me a new car and handbook to freshen up on my driving skills. I never could bring myself to throw either away.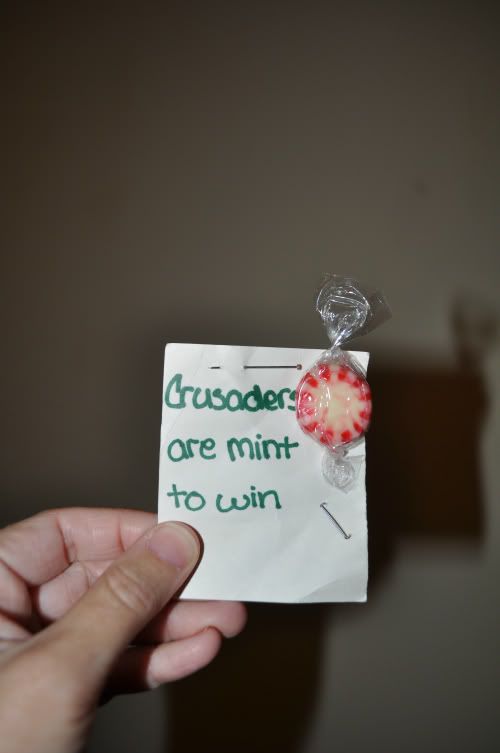 A homemade game day pin
I was a cheerleader in high school. This thing you see here is something I pinned to my shirt on game day. We made similar ones every week. I don't know why we thought this was cool or cute. Looking back on it now, all I can do is laugh and shake my head in shame. I'm thankful I only saved the one.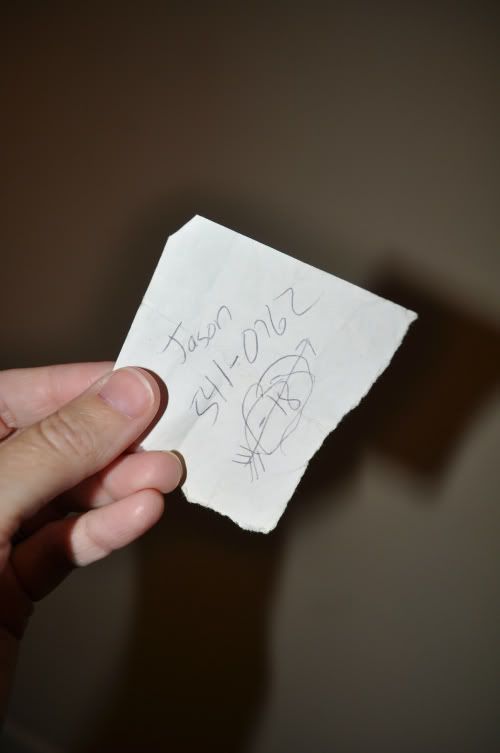 Jason's phone #
I actually saved several pieces of paper with guy's phone's numbers on them. Is that strange? Anyway, this was Jason's phone number. He also wrote his football jersey number on there with an arrow through it, which seriously makes me giggle. We dated right after I graduated high school. I was a freshman in college. He was still in high school. Ultimately, this is why the relationship was over before it even started. Even though Jason was smokin' hot, he was still a kid.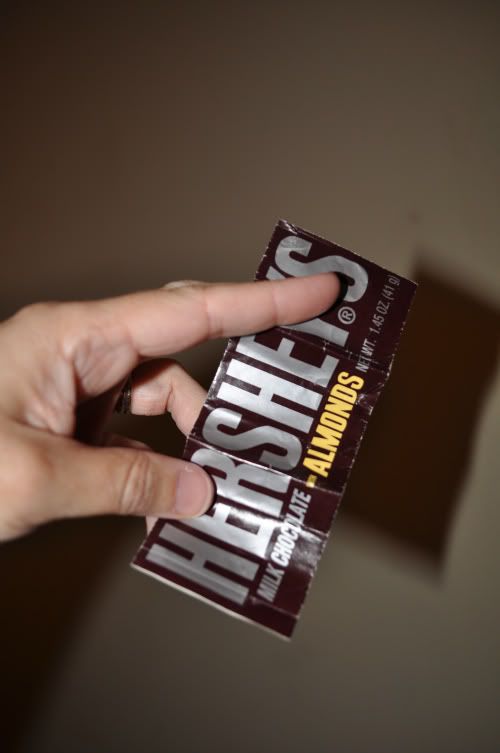 A Hershey's candy bar wrapper
I'm only sharing this with you because I can't remember why I saved it. It's going to bug me until the end of time.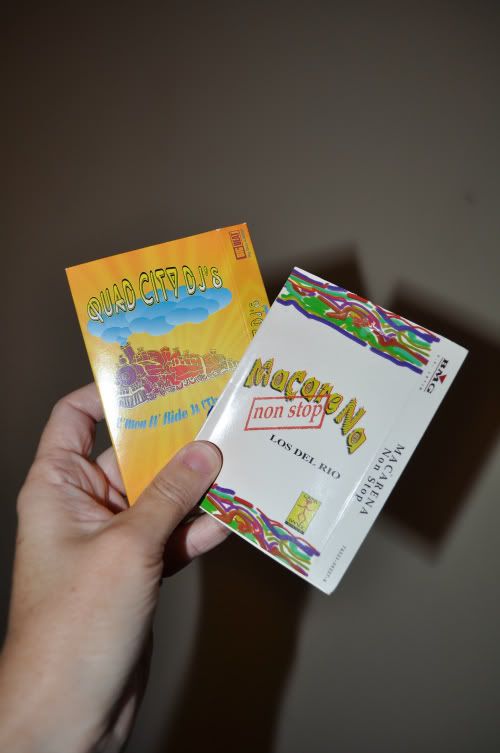 Cassette tape holders for Quad City DJ's C'Mon N' Ride It (The Train) & Los Del Rio's Macarena
These are hilariously self-explanatory.
1. These are from cassette tapes NOT CDs. Yes, I'm that old.
2. They are both one hit wonders.
3. The Train was my jam. I recently asked a
dear friend
to make sure this is played at my funeral. She's then to lead everyone in a train around my casket. I'm not kidding. Not even a little bit.
4. Now that I think about it, I may ask her to play the Macarena too.
5. And, in case you're wondering, I still know all the moves.
They all want me, they can't have me
So they all come and dance beside me
Move with me, chant with me
And if you're good I'll take you home with me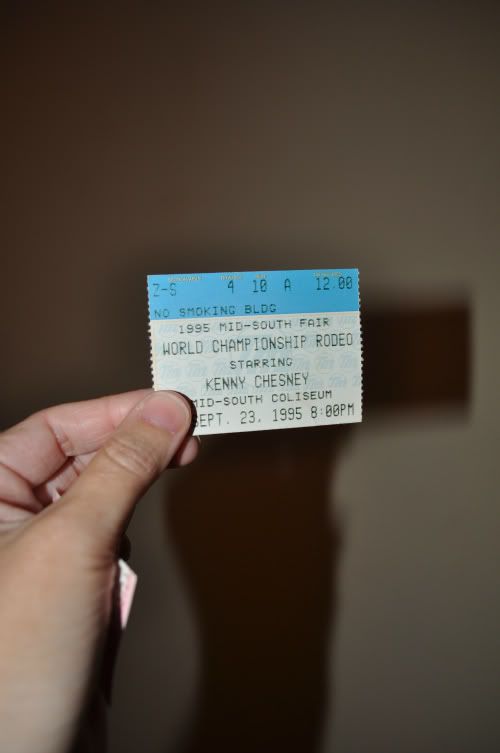 A Mid-South Fair rodeo ticket from 1995
I saw Kenny Chesney in concert before Kenny Chesney was even cool. Suck on that.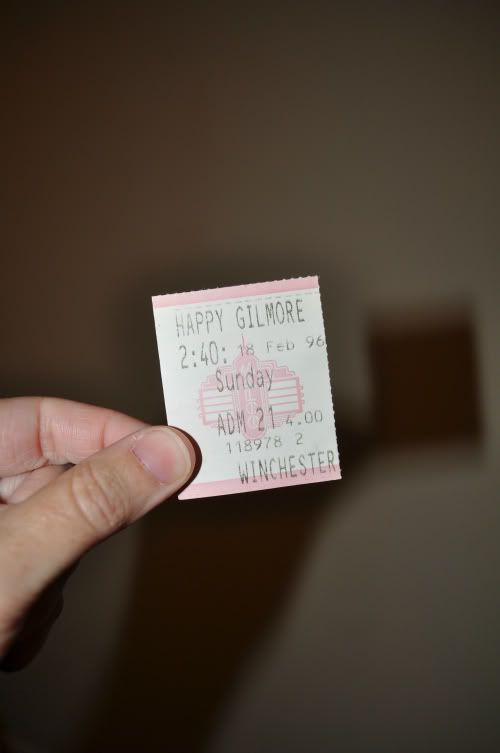 A Happy Gilmore movie stub
I saw Happy Gilmore in the theater on February 18, 1996. I went with the boy I met at the party up above. We had been dating for a year at this point. On this day, the boy sucked on my face and lip a little too hard leaving bruises. He panicked because he knew my step-dad would murder him if he found out. Most of the bruises faded quickly and were easy to cover up, however, there was one that stood out. So, we came up with a great story about how this man had rudely elbowed me at the movie theater. My parents bought it. Since my mom reads my blog from time to time, it's safe to say the secret's out.
So, what's in your closet?