I was recently contacted by a rep from
Misikko.com
to see if I'd be interested in trying and reviewing one of their flat irons. Why yes, yes I would! I received the HANA Professional 1" Flat Iron.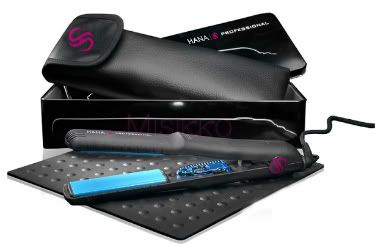 When I opened the box, I was overwhelmed by all the goodies I received. Seriously, look at this loot! There was the flat iron itself in its own protective pouch, an additional heat proof travel pouch, a heat proof mat, a hairbrush, e.l.f. makeup products, hand sanitizer, emery boards, a Christmas ornament, and some kind of potpourri-ish roses that smell fantastic! My goodies were even wrapped in pretty ribbons and bows. Before I even touched anything, I was impressed.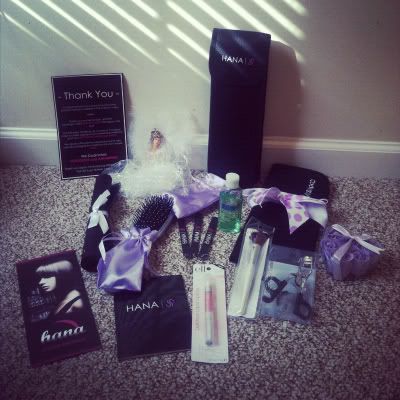 For the most part, I do not have wavy or curly hair. What I do have are major frizzies and flyaways. I also have really thick hair, so it takes forever and a day to dry and straighten my mane.
Reasons Why I Love This Flat Iron:
1. It heats up super fast, so there's no waiting around. I brushed my teeth. It was HOT!
2. I love love love the no-slip heat proof mat. Before, I was setting my flat iron on the bathroom counter hoping it didn't slide off into the floor. Now, I don't have to worry because it stays put.
3. I section off my hair, swipe the flat iron over the sections once, maybe twice if it's really frizzy, and I'm done.
4. My hair didn't snag and remained soft and shiny.
5. It smoothed out ALL of my flyaways.
6. It has a swivel cord, so it doesn't get tangled and twisted.
7. It comes with a 2-year warranty.
Here are some pictures of my hair after I used the
Hana Pro 1" Flat Iron
. I should mention these are after I shampooed, conditioned and blow dried my hair. Usually, I use some kind of product, but I didn't this time. I wanted to see what the flat iron could do on its own. Impressed, y'all.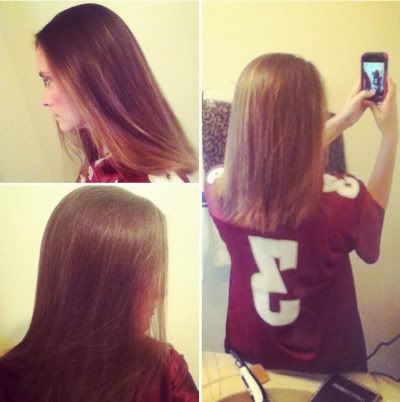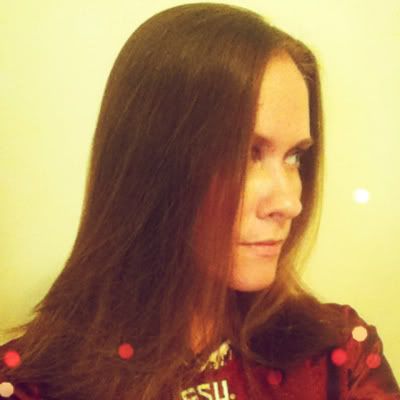 I've been a Chi girl for years and can say without a doubt that I've switched teams. I highly recommend Misikko and their flat irons. I also love their packaging and mad customer service skills. They have the
best hair dryers
too. I give them two snaps in a circle formation.
I was provided the above product in exchange for my review. The opinions expressed herein are all mine.