Who remembers Halloween? It was, oh, six days ago. This year, the kiddos got to wear their costumes and trick-or-treat three different times. We have two Target bags full of candy hidden away in the pantry. We'll seriously never eat it all. Thankfully, they seem to have forgotten all about their loot. I figure I'll bribe them with sweet treats in exchange for good behavior. They love each other, but lately there's been a lot of hitting, kicking, tattling and name calling. "If you don't pinch your brother for an hour, you may have some Skittles."
Anyway, Little Bit was Minnie Mouse and Little Man was Spyro from Skylanders. If you don't know who or what that is, it's ok. He was a dragon from a video game. Moving on... This year, the higher-ups at my company allowed us to wear costumes to work. They've never done this before, so everyone got really excited. We had a pizza party and costume contest. As you can see, I was a football player, but not just any ol' football player. I was a Seminole from Florida State University. I didn't win a prize since my costume wasn't clever or outlandish, but I definitely think I looked cuter than most. I was also super comfortable in my leggings, t-shirt, jersey, and Asics. I highly suggest wearing a costume that closely resembles pajamas.
Our Halloween festivities included trick-or-treating, face painting and games at a neighborhood shopping center, a fall festival at a local church with our best friends and last but not least, a night of trick-or-treating in our neighborhood with more friends. Halloween 2012 was a success!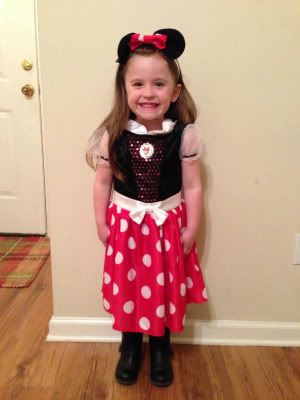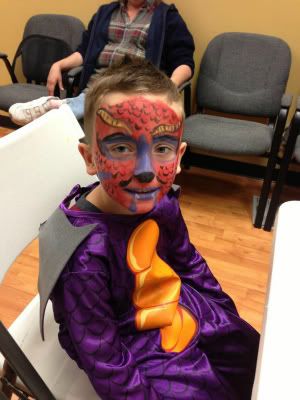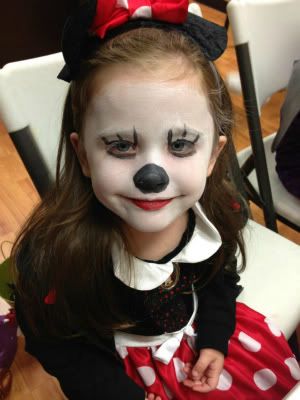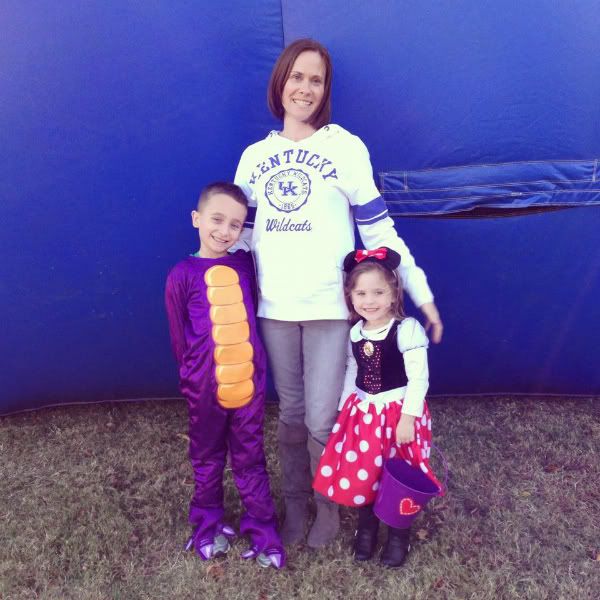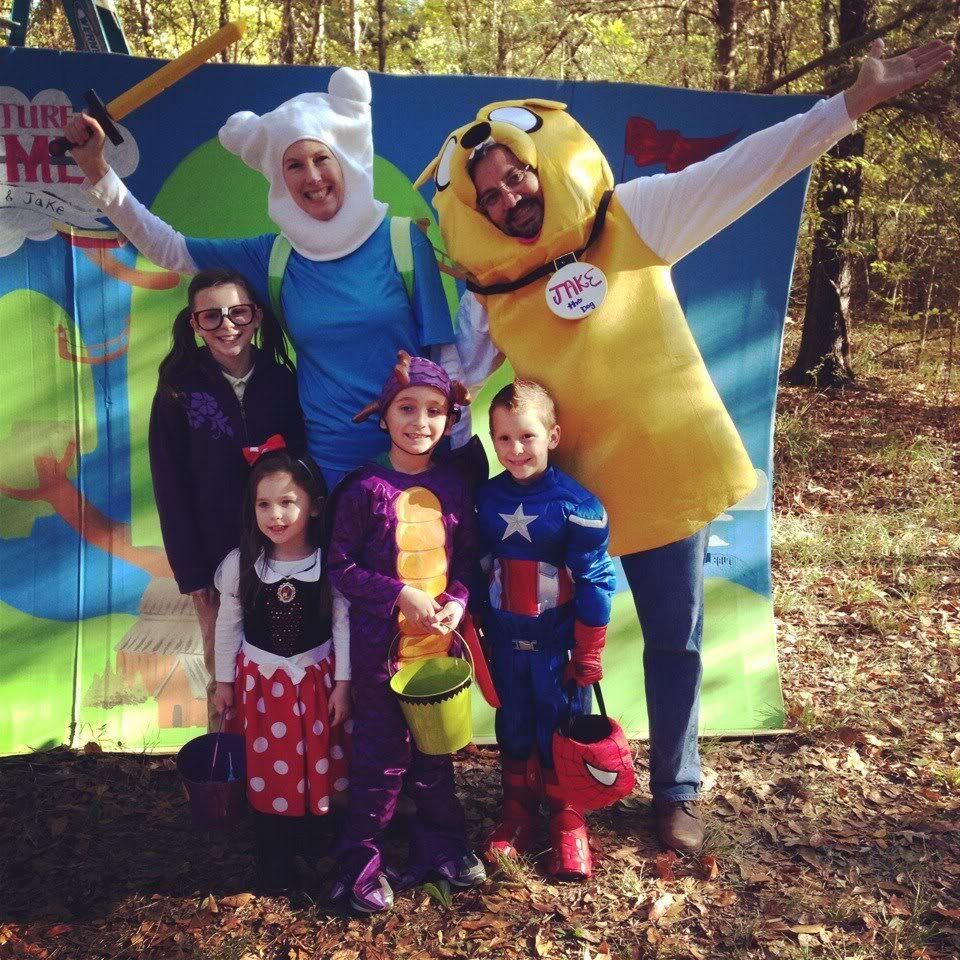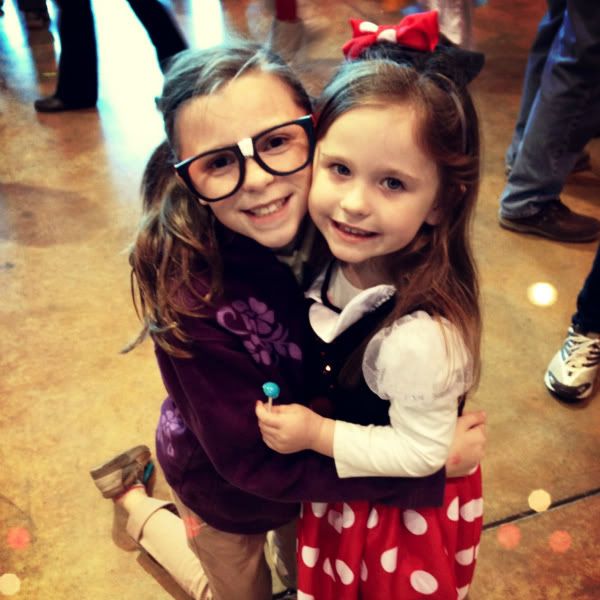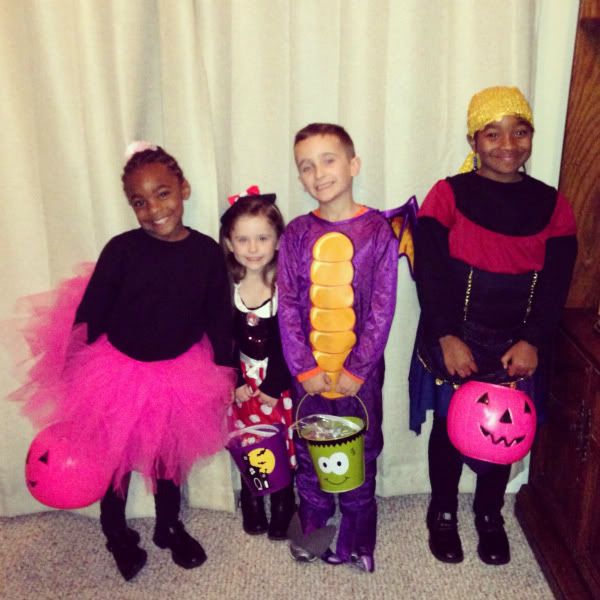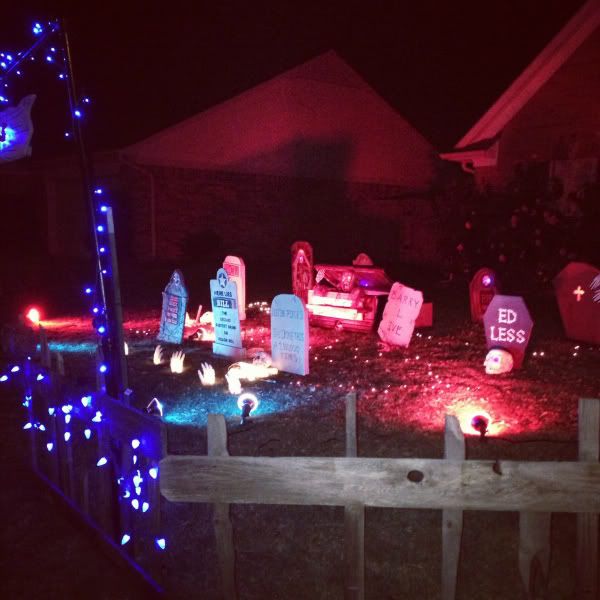 Did you do anything fun for Halloween?