Let's take a look at our favorite Twilighters, then and now. On the left, we have the stars at the first Twilight premiere back in 2008. On the right, we have them at Monday night's Breaking Dawn Part 2 premiere. The girl's looks have definitely changed the most. Hair, makeup and gowns have vastly improved. Boy oh boy, didn't Taylor Lautner grow up before our very eyes? And if I'm being honest, I prefer Rob with shorter hair.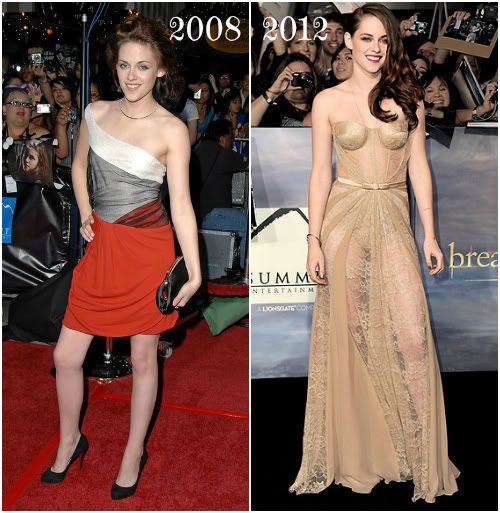 Kristen Stewart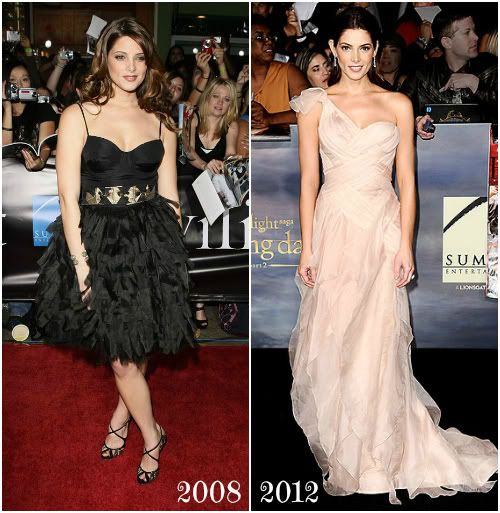 Ashley Greene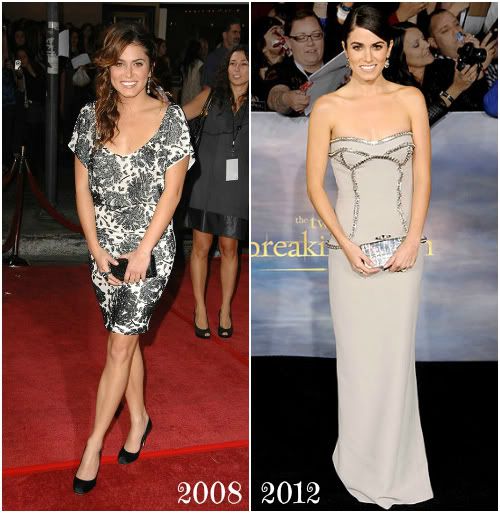 Nikki Reed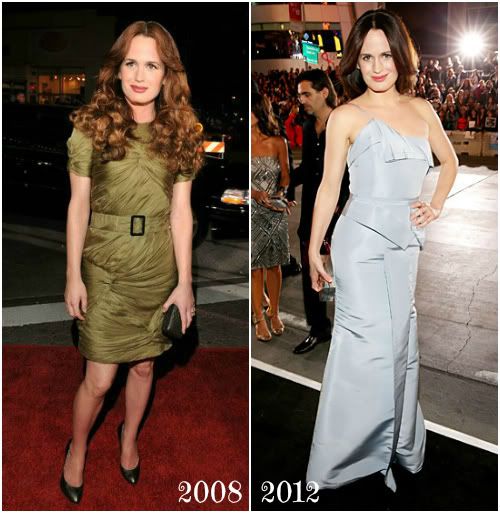 Elizabeth Reaser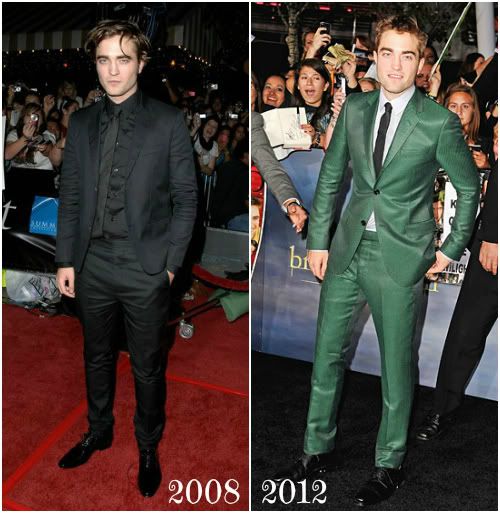 Robert Pattinson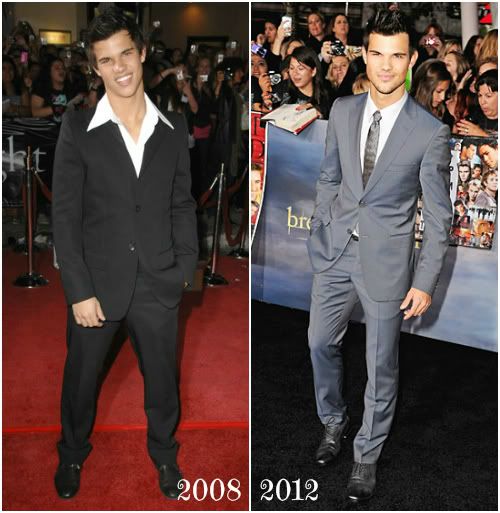 Taylor Lautner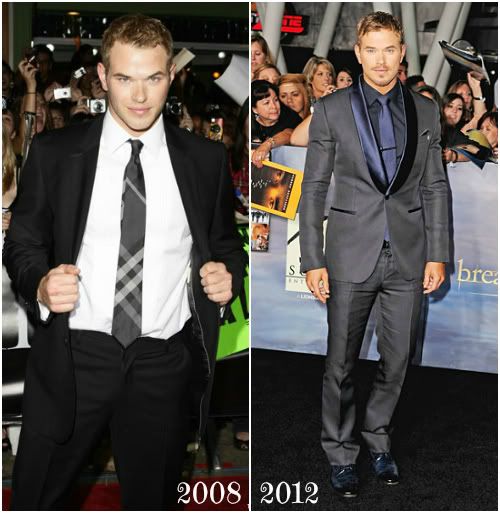 Kellan Lutz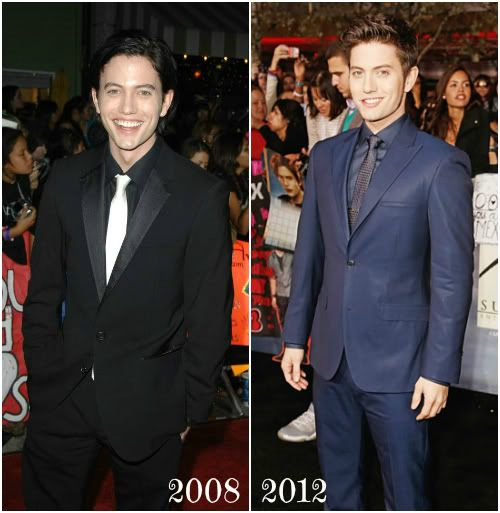 Jackson Rathbone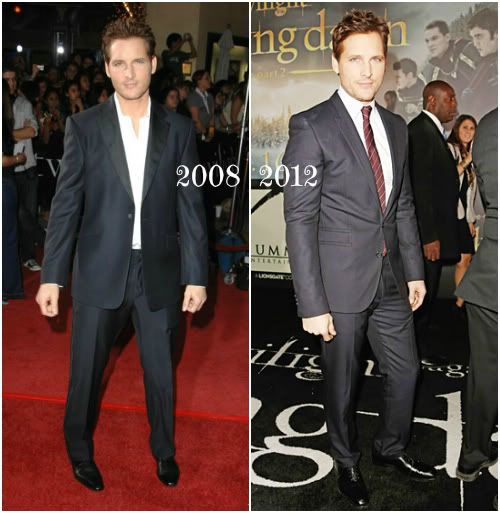 Peter Facinelli



Billy Burke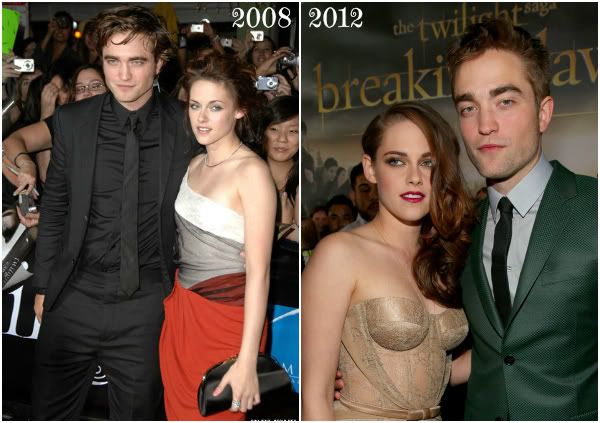 TONIGHT'S THE NIGHT, Y'ALL!

THE NIGHT IT ALL ENDS...