What better time to have a giveaway than the holiday season! Christy, super fabulous Scentsy consultant, would like to give away a Scentsy plug-in and scent bar to one of you.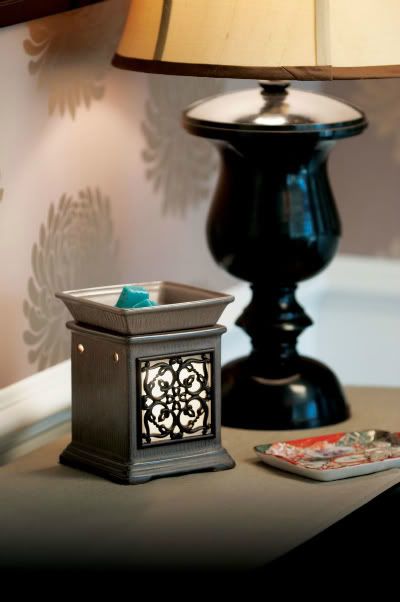 From the Scentsy website: "Scentsy Fragrance offers a variety of home and personal fragrance products, including scented wickless candles and decorative ceramic warmers, which together provide a safer alternative to burning wicked candles."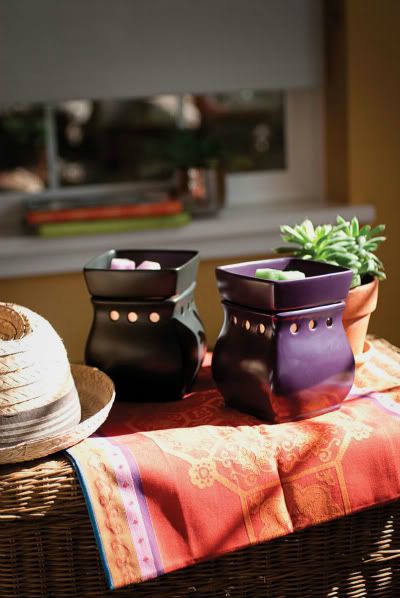 I've been hooked on Scentsy since the bestie had a party last year. I currently own two full-size warmers and two plug-ins. I'd love to have two in every room. My current favorite scents are Black Ruby, Enchanted Mist and Black Raspberry Vanilla. I get compliments anytime we have people over because it smells that delish. Besides the great smell, I love Scentsy because their wickless candles are safer than regular candles. There's no flame, soot or lead. Even though the wax does get rather warm, mischievous little fingers won't get burned.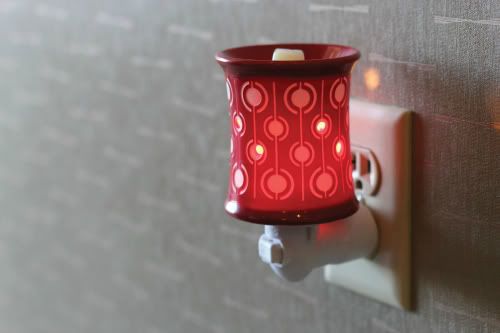 If you'd like to win a Scentsy plug-in and Scentsy fragrance bar, enter below.

This giveaway is open until Friday, December 21 at 6:00 pm CST.

a Rafflecopter giveaway
In addition, any orders placed today or tomorrow through Christy's Scentsy site,
will receive a FREE bar of Christmas Cottage.